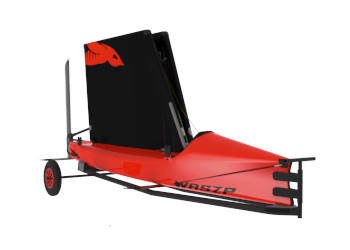 In storage mode the wings are folded vertically upwards.
This reduces the hull width to just over 1.4 m including the trolley.
The sail, mast and boom can all fit neatly inside the slot between the wings for storage.
Further gains can be made if the boats are parked top to tail.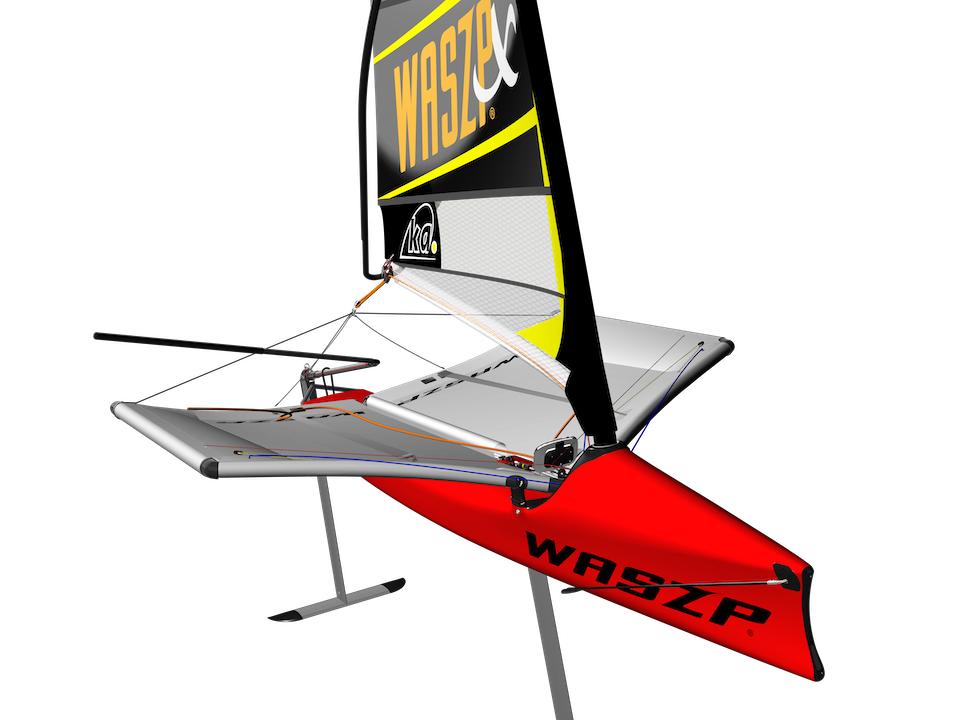 The WASZP_X provides the start point of the most affordable and accessible foiling pathway in the sport, minimising the total customer lifetime spend over the sailing journey. The class uses the same hull as the WASZP (8.2m) senior class, in addition to a new stable platform wingframe and smaller rigs, to complete the foiling pathway. The wingframe is designed to allow the water to drain off easily after a capsize and the lighter rigs make it more manageable for smaller youth sailor.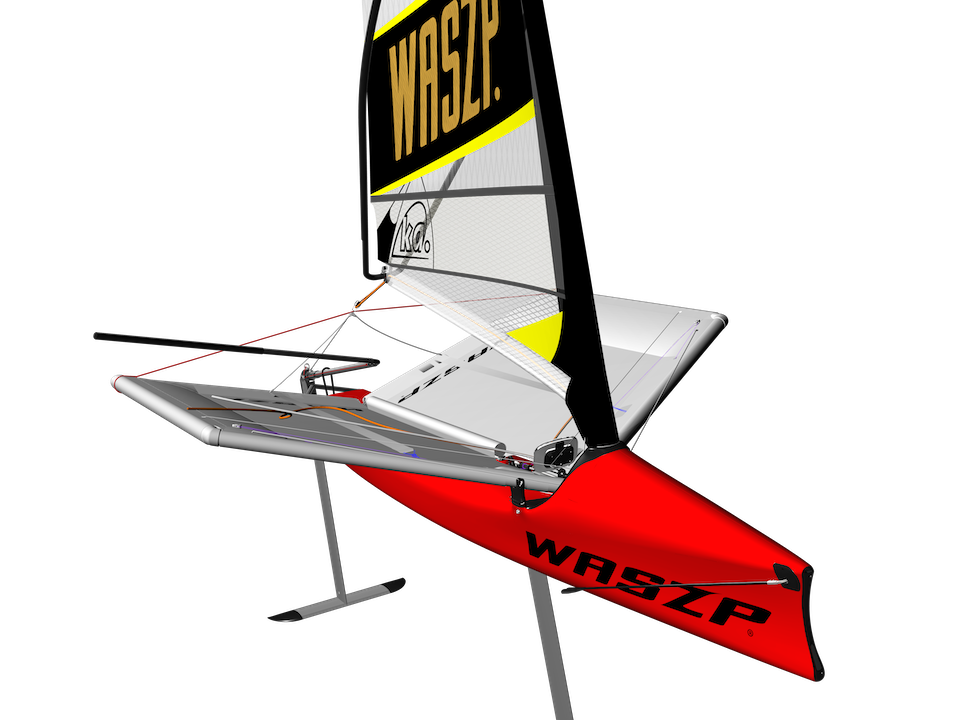 Once confident and consistently enjoying the rush of flying, moving to race mode lifts the wings to a 17-degree angle, allowing more advanced foiling techniques such as windward heel.
As the wings are further from the water this induces extra drive from the horizontal foils and increased righting leverage. This increases speed and height upwind significantly.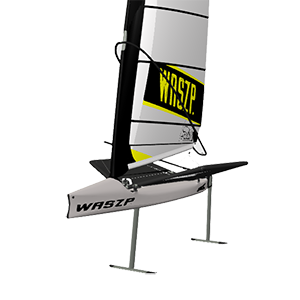 Complete WASZP – hull, wings/tramps, foils, control system and rigging.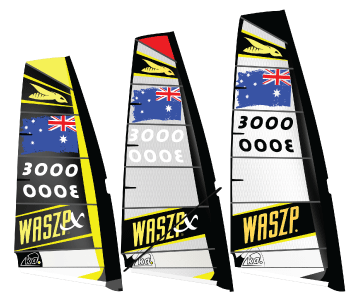 Choice of 5.8, 6.9 or 8.2 sq.m rig.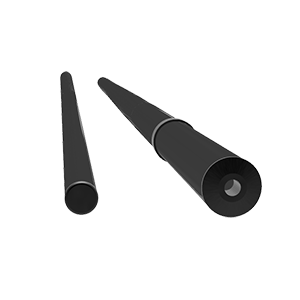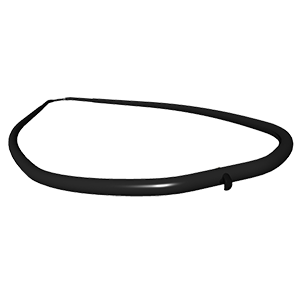 Adjustable aluminium boom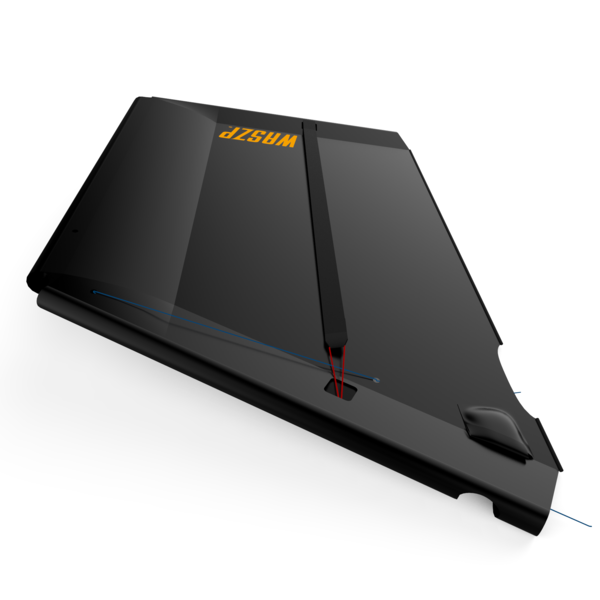 External or internal tramps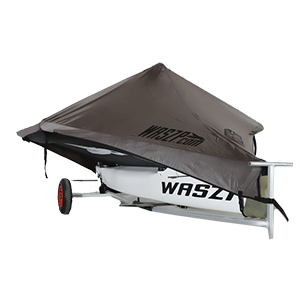 Beach trolley, boat cover and foils covers.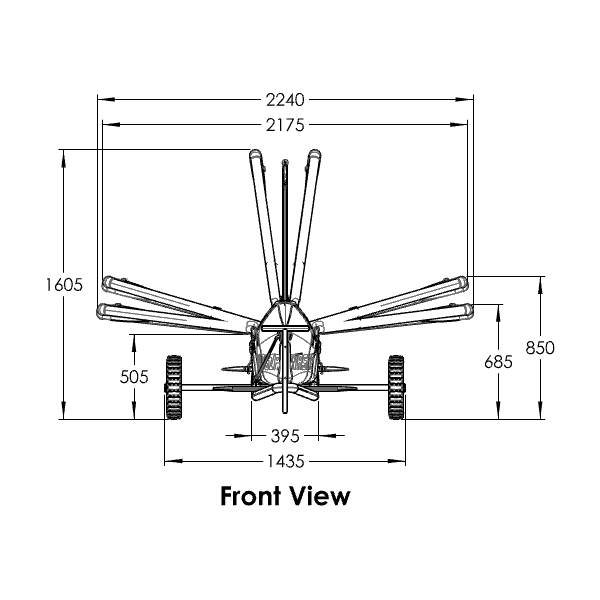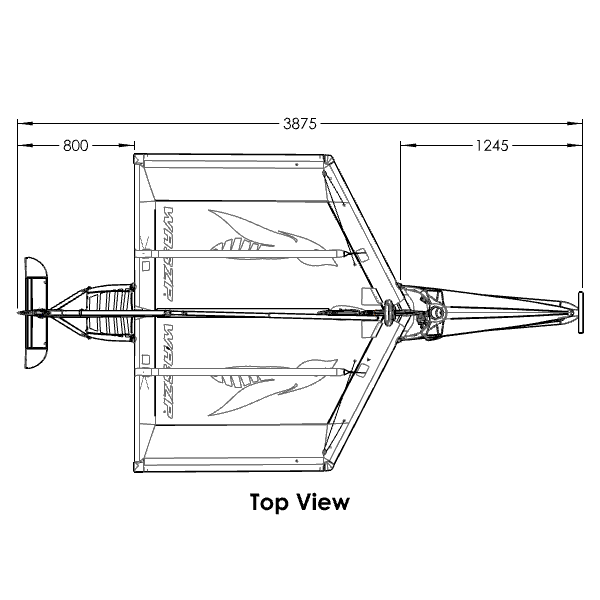 Bare Hull Length – 3.35m
Width folded – 1m
Draft launching – 20cm
Draft foiling – You choose!
Minimum Foiling – 5 knots
Top speed – 24 knots + 
Width packed – 43cm
Width sailing – 2.25m
Draft 'low riding' – 1m
Overall weight – 48 kilos fully rigged with foils
Minimum lift off wind speed – 7 knots
Funfactory – Massive