Date: October 26, 2023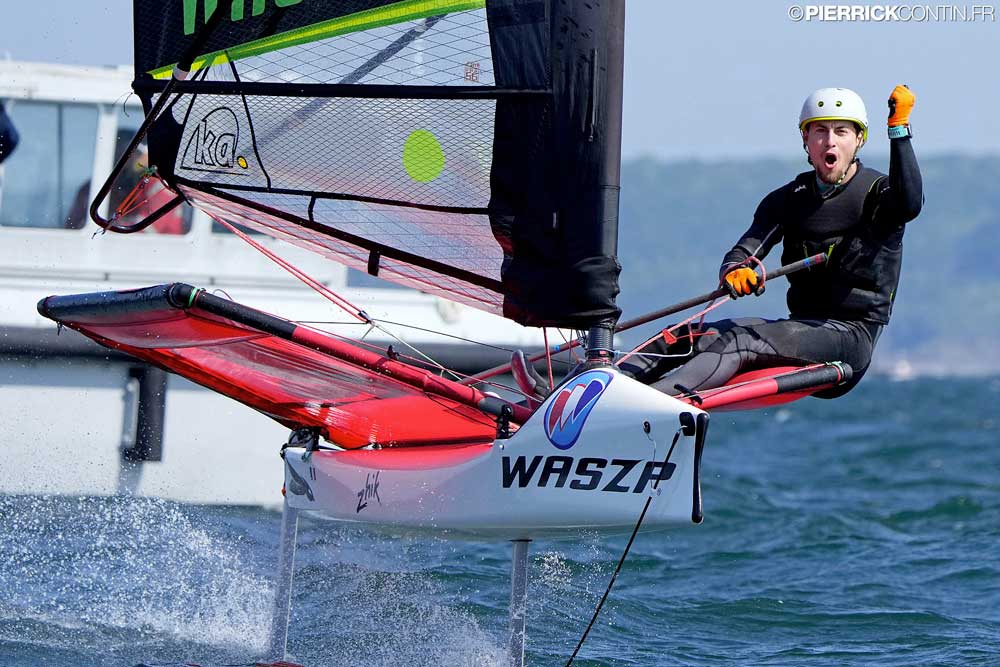 Hippolyte Gruet from France now leads the overall rankings!
In a thrilling showdown for the coveted top spot in the WASZP Global Rankings leaderboard, two incredibly talented WASZP sailors, Hippolyte Gruet from France and Markus Berthet from Norway, are gearing up to go head-to-head at the International WASZP Games in Sorrento, Australia, marking the culmination of an exceptional season.
Gruet leads the ranking by just 40pts from Berthet.
Gruet 2569pts
Berthet 2529pts
FULL RANKINGS https://racehub.waszp.com/
Divergent Paths to Glory
Hippolyte Gruet and Markus Berthet have followed distinct routes to ascend to the pinnacle of the WASZP rankings. Gruet, displaying unwavering determination and perseverance, attended a staggering 16 events throughout the year, steadily amassing points. Meanwhile, Berthet, the reigning European Champion, has participated in 13 events, cementing his reputation as a star of the class and a future star of the sport.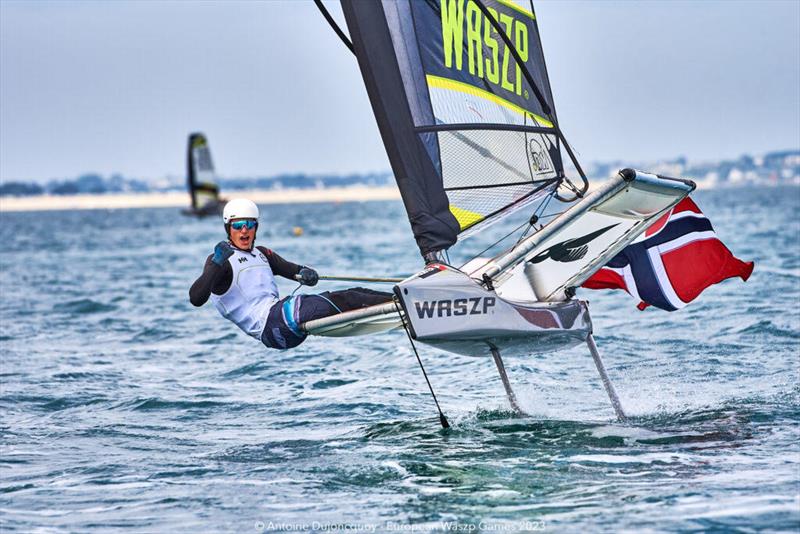 Season Highlights and Progress
Gruet's season has been nothing short of outstanding, marked by a relentless pursuit of excellence. He clinched victory in the European Games Warm-Up event in his homeland, France, before encountering a minor setback and finishing 12th in the main event. Despite this, Gruet's consistency and hunger for improvement have made him a force to be reckoned with.
Both sailors have undergone remarkable transformations over the past year. Gruet, who finished 16th in the previous year's International Games, has shown tremendous growth. Berthet, who finished 43rd in the same event, embarked on an intensive off-season training regimen in Australia, including competing in events in Sorrento, Sydney and Perth (Nationals). Armed with invaluable knowledge of the Sorrento waters, Berthet is determined to clinch the title in December.
Berthet Sailing in January – Perth – Australia
Record-Breaking Participation
The WASZP community continues to thrive and expand, with an astounding 391 sailors competing in WASZP-sanctioned points events (defined as events featuring 10 or more boats) during the 2023 season. This number is set to surpass 400 by the time the International Games commence, showcasing the remarkable growth and global appeal of the WASZP class.
The stage is set for an exhilarating showdown in Sorrento as Gruet and Berthet vie for WASZP supremacy.
For more information www.waszp.com
About WASZP WASZP is a dynamic and growing class of foiling sailboats that has captivated sailors worldwide. With its commitment to inclusivity and high-performance racing, WASZP has emerged as a premier choice for aspiring and seasoned sailors alike.
For media inquiries, please contact:
Marc Ablett – marc@kasail.com