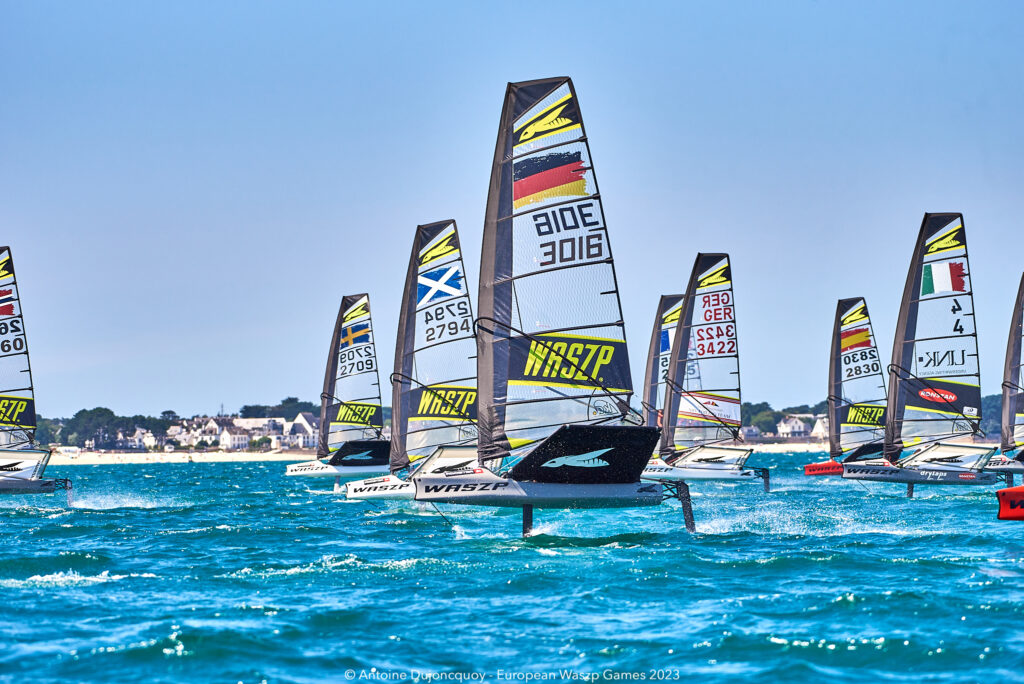 What a way to start the 2023 WASZP European Games in Quiberon France. One of the most spectacular scenes in sailing, with 150+ WASZPs on the same start line for the Marathon race to begin the overall championship qualifying series. Along with the Marathon, our European SLALOM champion was crowned in Ettore Botticini from Italy.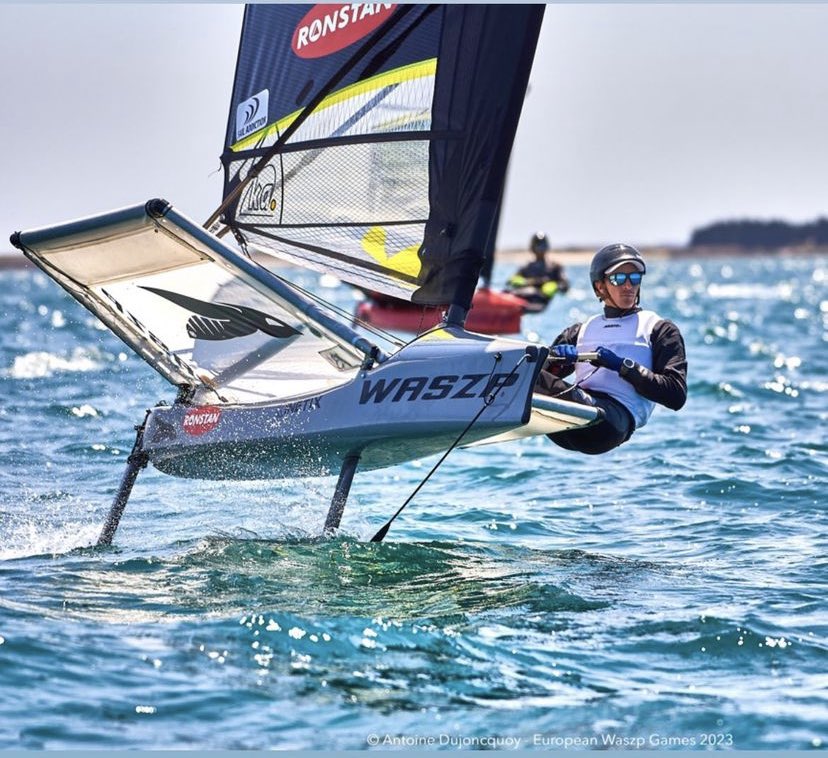 The day started with moderate conditions and flat water as the fleet completed the Slalom series. The knockout competition eventually got down to a final 20 who competed for the final in a building breeze. In the end it was Botticini who took a comprehensive victory over Magnus Overbeck from Denmark, in the three race finals series. In third place was Titouan Petard from France and close behind in fourth was Enzio Savoini from Italy. 13 countries were represented in the Slalom final, showing the evenness across the fleet.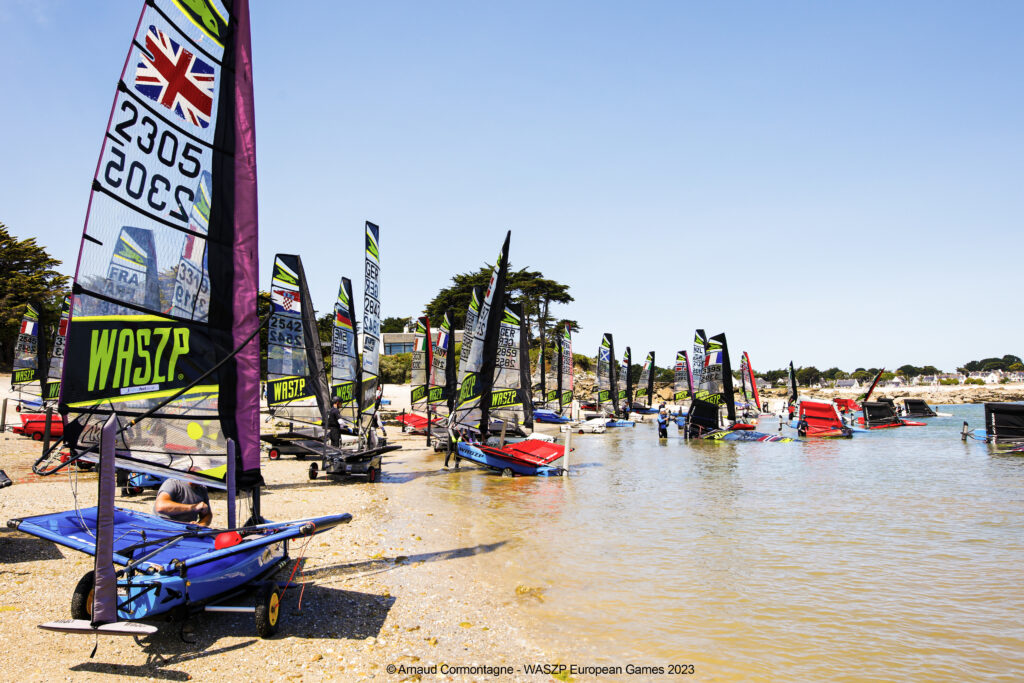 By the time the Marathon was due to start, the wind was up to 20 knots and an increasing chop across the racecourse. This is the first time the Marathon format has been included in the overall championship results. It is part of the qualifying races and is able to be discarded, however, it created one of the most spectacular scenes in the world of sailing and foiling, 150+ WASZPs blasting off a reaching start, in 20 knots and gorgeous blue skies.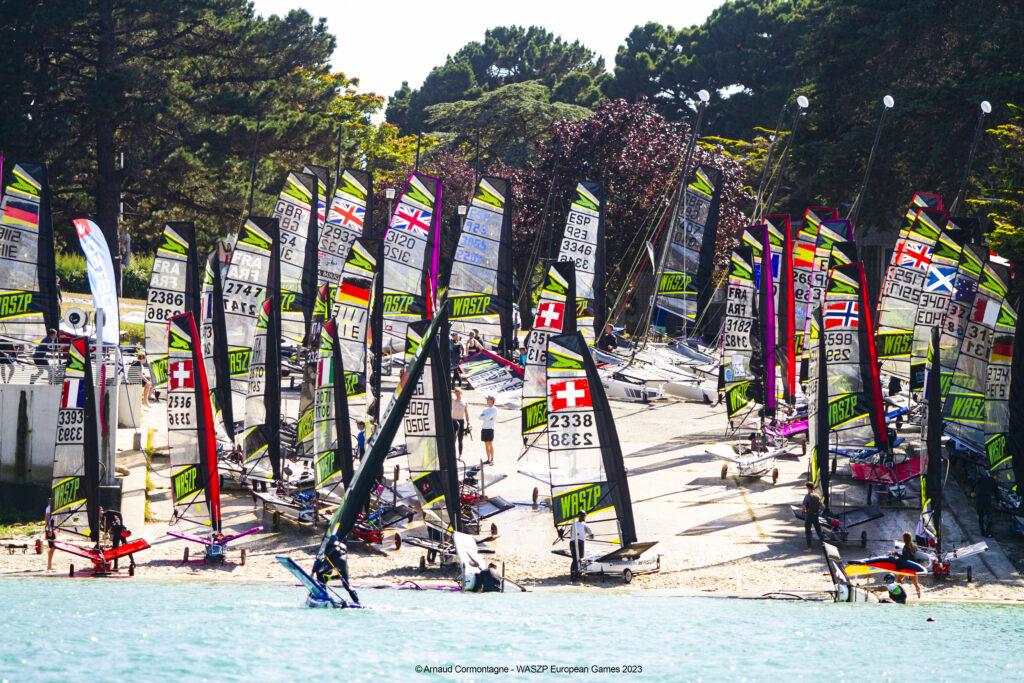 The marathon turned into a war of attrition as the conditions continued to increase, European Games warm-up event Champion Hippolyte Gruet from France took line-honours, however an overnight protest sees the results as provisional. Either way, what a way to start the WASZP European Games. The results are interesting, with German sailor, Caspar Ilgenstein from Germany sitting ins second place while the ever consistent Enzio Savoini is in third. Ross Banham showed he will be a force to be reckoned with after finishing in 5th place, while European Slalom Champion Ettore Botticini backed up his win, with a 6th place. As we saw in the International WASZP Games last year, anything inside the top 10 could be a keeper score, such is the nature of the tight one-design racing.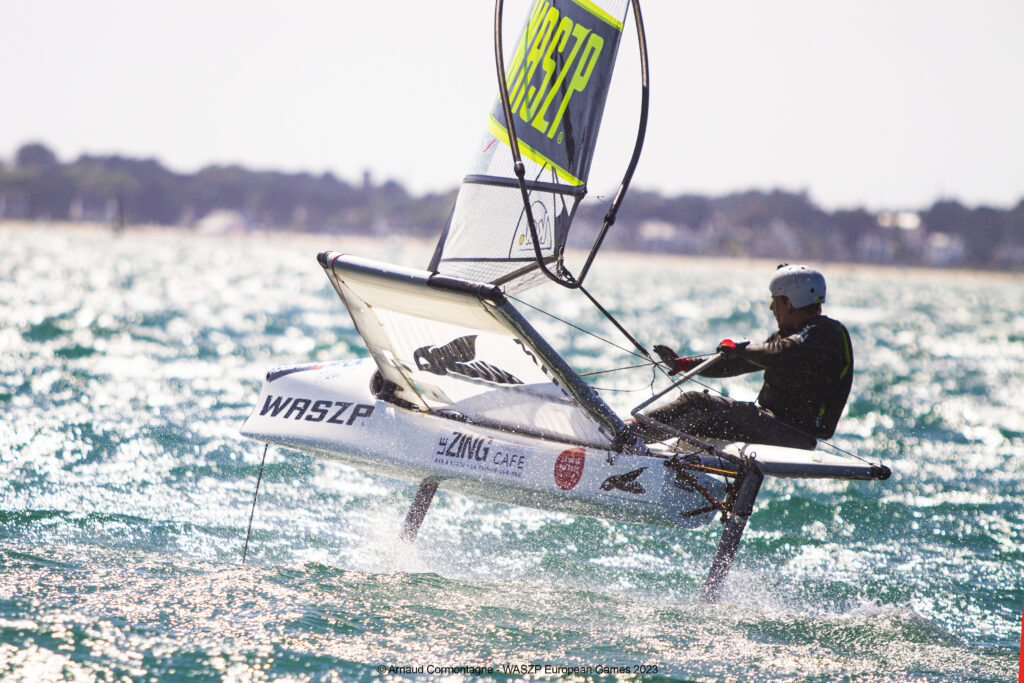 Today we see day 2 and the commencement of the windward-leeward championship racing. We hope the glamour conditions continue for the championship racing as we head through the week. It will be an interesting watch as the more traditional windward-leeward racing format will shake things up again. Stay tuned for more unbelievable WASZP action from Quiberon France!
SLALOM & MARATHON RESULTS + RACE NOTICES