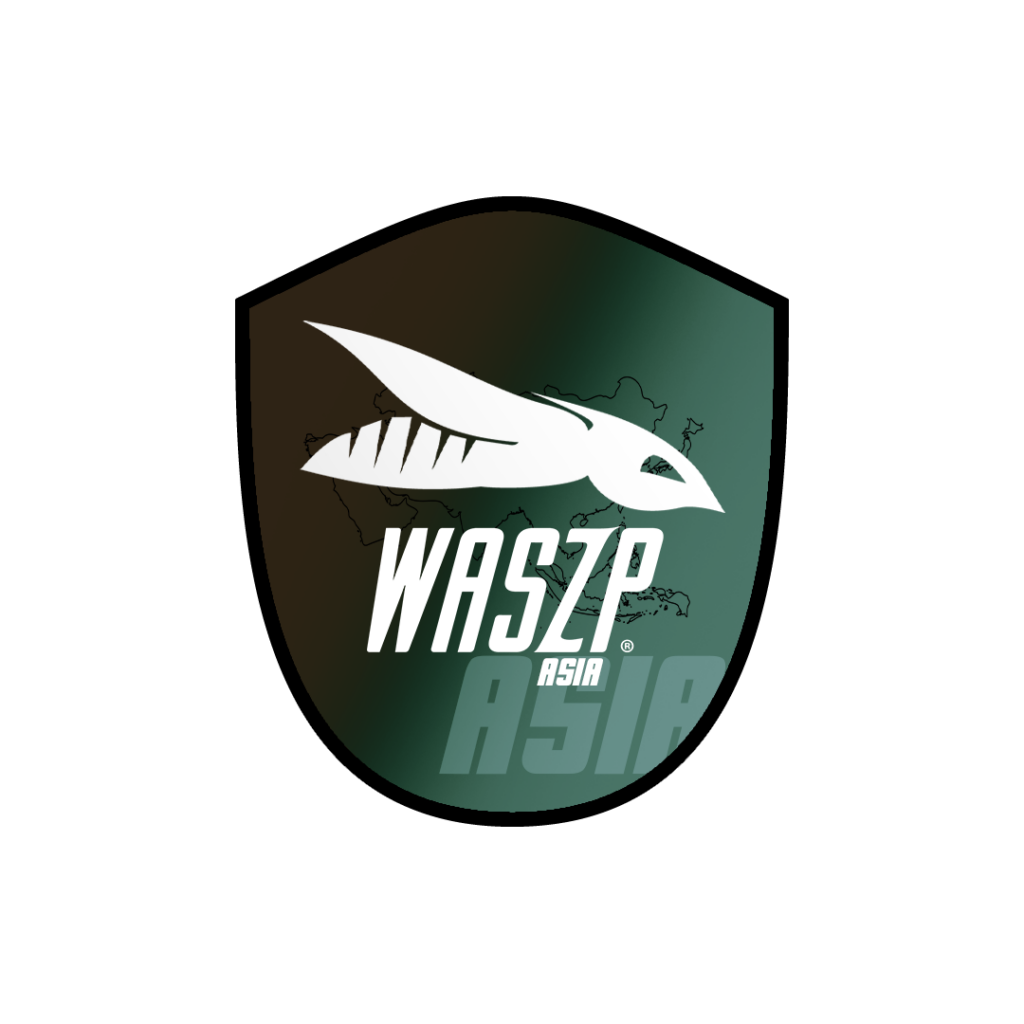 WASZP is excited to announce the capture of Rob Partridge as Asian Regional Manager, expanding from his current role as Hong Kong Ambassador. WASZP is looking to expand fleets into under-represented territories across Asia, engaging Rob to implement and manage strategy to achieve this.
Currently, there are small swarms of WASZPs in Asia – Japan, South Korea, Hong Kong, Singapore, and China. WASZP aims to invest further in the Asian region to grow the class further with more fleets, which can then integrate into the global WASZP community long-term with greater proportionate representation at flagship global events such as WASZP Games.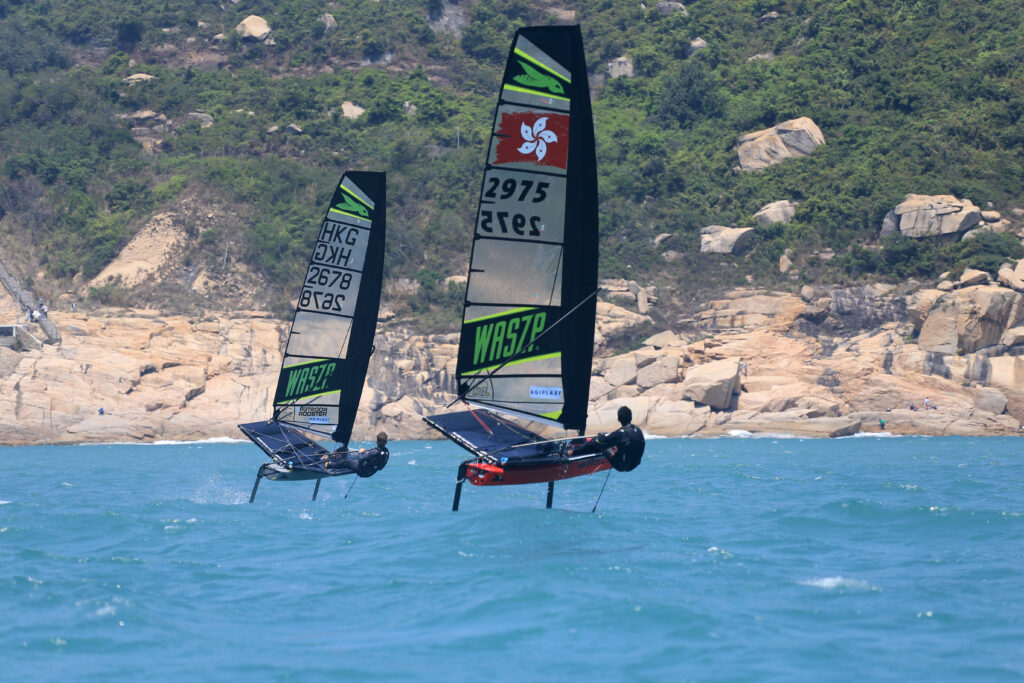 Since the launch of the WASZP, Rob has been instrumental in developing a fleet of WASZPs in Hong Kong, which grew to 24 boats and held their inaugural class championships in 2021
Since then, Hong Kong sailors have stretched further afield to compete at the 2022 WASZP Games in Malcesine, Lake Garda. Furthermore, a Hong Kong (born and raised) sailor achieved a Silver medal at the WASZP Mubadala SailGP Inspire Championship of Champions Grand Final on San Francisco Bay. "Despite switching his allegiance to compete under another flag everyone in Hong Kong is very proud of Duncan Gregor's achievement in this very special WASZP SailGP series," says Rob.
Rob brings a vast experience and technical expertise as a professional racing coach and sailor. Before building the WASZP fleet in Hong Kong, Rob was full-time race coaching to the 29er/49er programme at the Hong Kong Sports Institute and, before that, leading the racing programme at Royal Hong Kong Yacht Club, helping push sailors toward podium level at international regattas and regularly leading teams to regattas across Asia, as well as in Europe and Australia.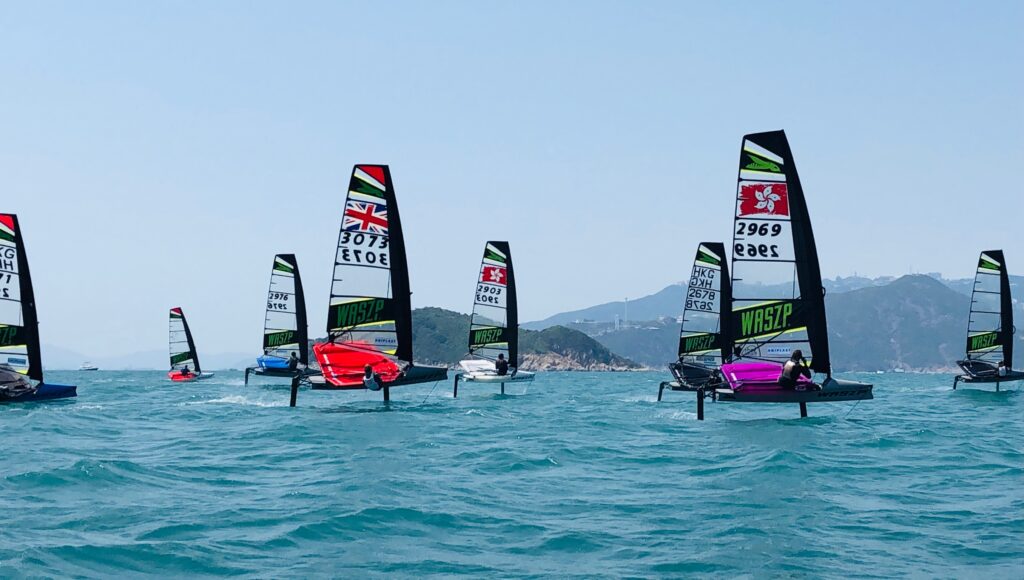 Rob first learnt to sail in a Mirror, aged 8, with his older sister before soon switching to a Topper. Progressing through the RYA squads in the UK, Rob became Topper National Champion before going on to Lasers and then 29ers, becoming a youth world champion in the 29er. While at university, he juggled some 49er sailing and then campaigning a 470. He then turned to freestyle and wave windsurfing, coaching ambitious younger British sailors to fund overseas windsurfing trips – to Greece, South Africa and Ireland.
"After that I was offered an opportunity to come to Hong Kong to coach full-time. I jumped at the chance – as a 24-year-old who had never been to Asia! Once settled and after realising Hong Kong wasn't the windiest place for windsurfing in my free time, I was persuaded by a friend to look at a Moth instead. I found a MACH2 for sale in Singapore and decided to fly there for a day to 'try before you buy.' I was totally hooked from my first ever foiling experience – the deafening silence matched with pure speed – and I went home to look at how to ship a Moth from Singapore!"
Since then, Rob progressively built on a Moth sailing campaign in his spare time outside of the 'day job,' investing time in gaining sponsors to support the expenses of competing on the international Moth circuit. Rob became known to the MACH2 team through his regular attendance at Moth events. Off the back of his Moth sailing, Rob received invites to participate in the Asian Extreme Sailing Series events in both GC32 and Flying Phantom. All this foiling experience – and the fact the FP is modelled on the Moth – set Rob up nicely to help get the HK WASZP fleet up and running.
Since becoming a freelance sailor and coach in 2020, Rob has spent lots of time coaching the Hong Kong WASZP fleet and racing on big boats, from 40ft carbon trimarans to J80s and TP52s.
"It's great to be able to expand my contribution to the WASZP community. I love how the WASZP is forging new pathways for young sailors outside the traditional system, providing amazing new opportunities for sailors who aspire to become SailGP or Americas Cup sailors."
"The WASZP community is also fantastic. Everyone is a warrior on the water, either fighting tooth and nail for race position or sometimes just fighting against the elements with their boat. Yet on shore, everyone is super laid back, and there's great camaraderie (and banter) in sharing the passion for foiling together. Sailing has given me so much, and it's great how the community can foster lifelong friendships. I find it quite special that in taking on this new role with WASZP, I will be working with one of my oldest friends in sailing, who I used to race Toppers against when we were about 11 years old (20+ years ago!) – Global Class Manager Martin Evans."
"We are very much in a growth phase at WASZP, and to expand further into Asia on the back of success in Europe, UK, North America, and AUS/NZ is exciting. We have seen great growth in North America since we appointed a regional manager, and we are excited to see what Rob can bring to the Asian region. Rob's vast experience in high-performance boats, coupled with 10 years worth of networking in Hong Kong and the wider Asian sailing community, makes him the perfect choice. We understand this is a developing market and will take time, however, we are bullish about what we can achieve in Asia to really take foiling to the masses." Marc Ablett – WASZP General Manager
"It is so good to see former Moth sailors putting their experience to growing a sustainable class that enables younger sailors worldwide. Rob's commitment to helping others experience the joy of foiling was the deciding factor for us to engage him. We welcome Rob aboard and know he will be a huge asset in growing the WASZP in Asia" Andrew McDougall – Founder and CEO