Launch – VIDEO:
On the back of the extremely successful 2021 European WASZP Games and return to international competition, we are proud to announce the WASZP_X will join the swarm and be part of the WASZP family.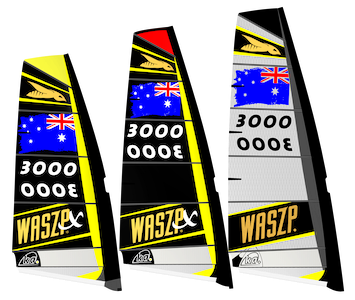 The WASZP_X is the latest product out of the WASZP factory. This boat will provide the start point of the most affordable and accessible foiling pathway in the sport, minimising the total customer lifetime spend over the sailing journey. The class will use the same hull as the WASZP with the following differences:
5.8m sail to suit smaller sailors – (recommended weight 30-45kgs)
6.9m sail to progress in the class – (recommended weight 45-65kgs)
Lightweight rig for easy righting and stability when sailing
Curved wingbars increase stability and make capsize recovery easier for smaller sailors
Easy and affordable transition through the pathway to the senior WASZP Class.
Recommended minimum sailor weight of 30-35kg
Recommended age 11-14+
Added safety features to create a forgiving environment for kids to learn to foil.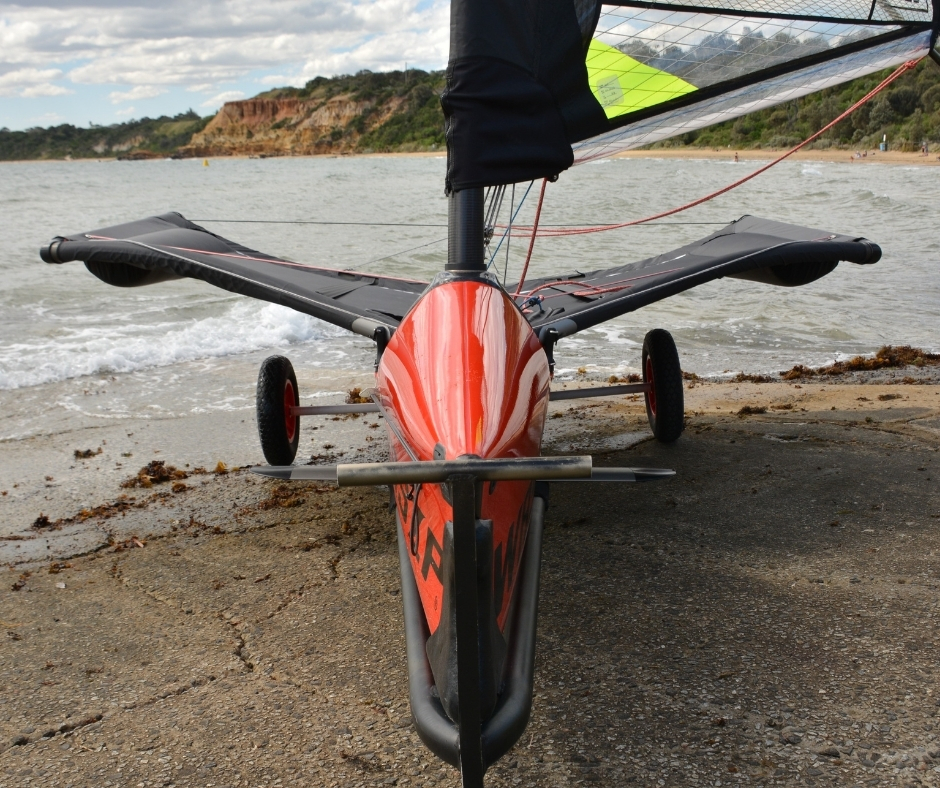 Existing Infrastructure
Using all the current WASZP Racehub infrastructure, the WASZP_X will be able to mobilise a global racing circuit extremely quickly. We intend to include the WASZP_X class at the 2022 International WASZP Games in (Lake Garda, Italy) as its own class. After this event, we aim to include the WASZP_X at future major events as a stand-alone event prior to the Senior WASZP Class 8.2m. We have many coaches in the WASZP class already, and the opportunity for them to coach the juniors before their own regatta means we keep more coaches actively racing and motivated.
What won't change is the senior WASZP Class. Kids will be able to transition into the WASZP senior class. If they need to use a 6.9m rig to bridge that process, initially they will be permitted to race with the 6.9m rig within the senior class with standard WASZP class wingbar configuration. We hope this encourages smooth transition and allows smaller senior sailors to have a 6.9m in their kit bag for those windy training days and mixed local (tier 3 & 4) events.
With agent support in more than 30 countries, the global reach of the WASZP brand is incredible. All our agents are set up and ready to connect the dots on this foiling pathway. Along with this, we now complete the circle from youth to senior sailing on one platform – creating an economical overall lifetime spend for a WASZP sailor.
Support – Coaching & Family-friendly atmosphere
The WASZP_X will grow into a go-to class for junior sailors as federations worldwide begin to adopt foiling as an alternative pathway. We have already seen coaching & program accessibility is increasing. This allows families to securely invest in a competitive foiling platform without the lifetime expense seen in other classes.
The WASZP_X is the perfect way for a family to get into foiling, with different rig sizes catering for all ages, boys & girls equally, it allows parents to go sailing with their kids utilising the same core platform.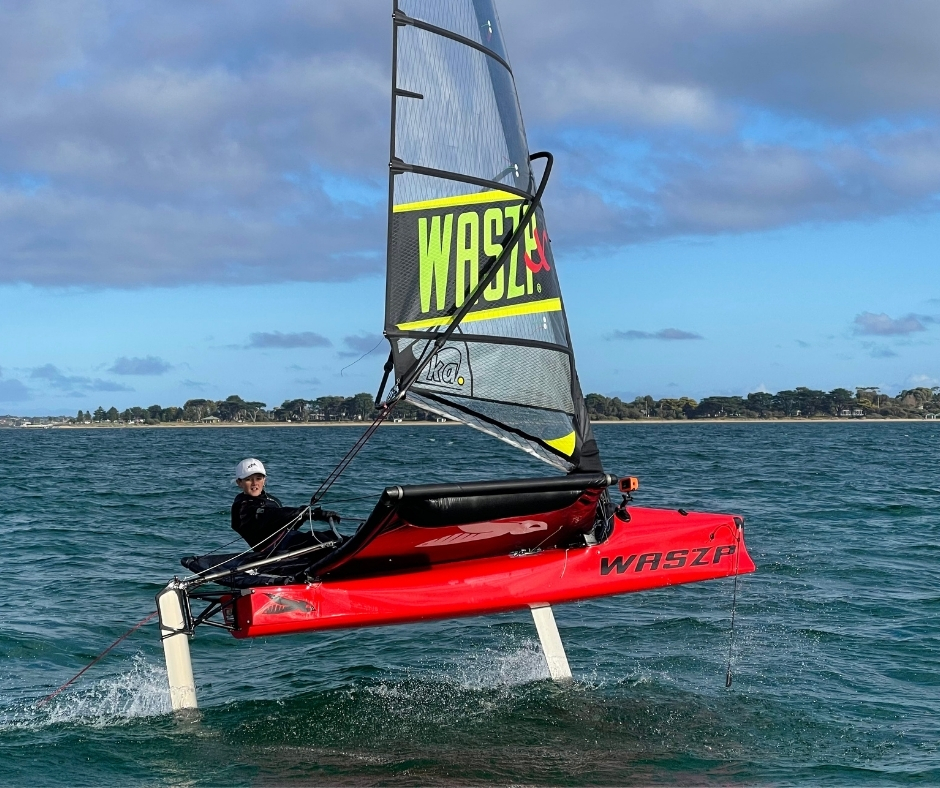 Testing & Development
The WASZP_X has been tested by kids for kids. The platform has spent the last three months down at Indented Head (near Melbourne, Australia), being put through rigorous testing by talented Opti brothers Callum, aged 11 and Aidan, aged 13. Aidan is the current Australian Optimist Champion and jumped into the WASZP_X and completed a foiling gybe the 2nd time on the boat. The feedback has been incredible and has helped us shape the product, complementing what we already know works.
As seen with the Simmons family, Callum (11) can sail on the 5.8m rig, then swap over with Aidan (13), either using the 5.8m or 6.9m rigs. Then when all is said and done, why can't mum and dad have a go? Nothing is stopping this from being used across the family – however, good luck getting the boat off the kids 😉.
Callum expresses "I love swapping in and out of the boat with Aidan. On the water, we just swap in and out from our Opti, while dad is in a kayak".
For Aidan, it is all about developing his skills and progressing through the WASZP class alongside his traditional pathway ambitions "I would love to go to the Olympics, but being able to sail the WASZP and progress through to top-level racing around the world looks so much fun".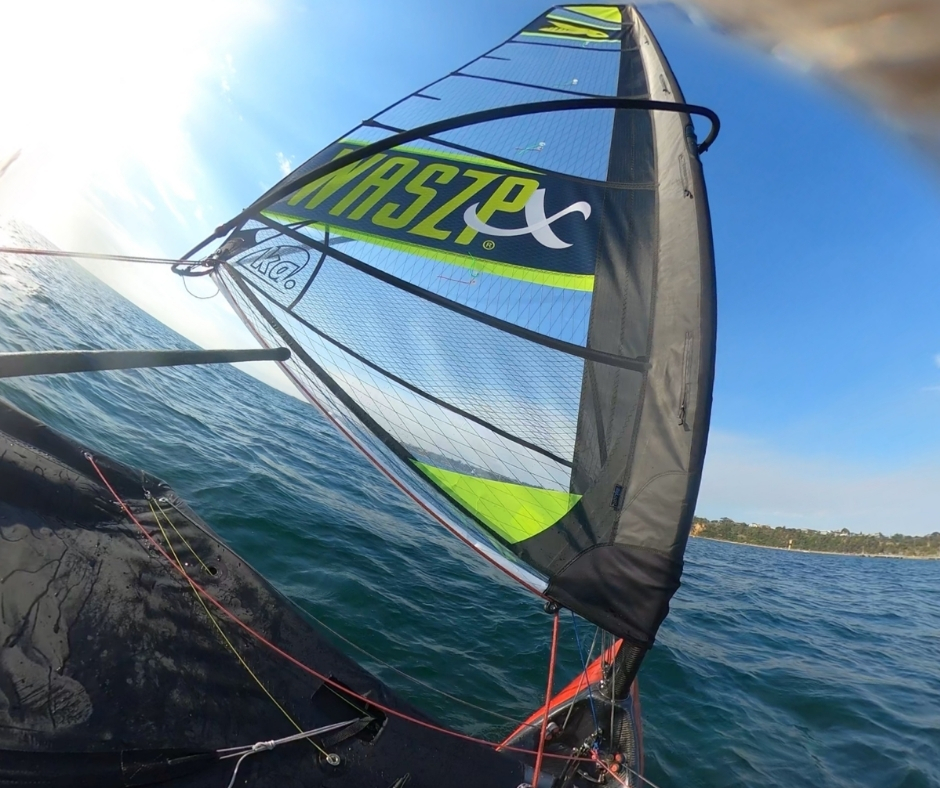 Progression and Partnerships
We envisage the global partnerships in place with SailGP, and the INSPIRE youth racing circuit will be the starting point to get more kids foiling earlier. This will lift the overall standard by the time they reach their late teens and move into senior sailing on the WASZP 8.2.
Link to SailGP INSPIRE Program for more information www.waszp.com/sailgp
The WASZP lifestyle and culture is what ties this together – a genuine sailing home for anyone wanting to join the fun of the WASZP. WASZP has proved time and time again to be an innovator in how the class is managed and events are created. WASZP forms one of the most exciting global event circuits, and we cannot wait to add the WASZP_X to the family!
How to purchase is simple, there are 2 (3) options:
Purchase a WASZP_X 5.8m Kit $AUD2,050.90 + Tax/shipping/duties
Purchase a WASZP_X 6.9m Kit $AUD2,676.75 + Tax/shipping/duties
Purchase a new WASZP_X Complete with either 5.8m/6.9m rig $USD10,900 + Tax/shipping/duties
What's in the kit?
WASZP_X 5.8m/6.9m Sail
WASZP_X 5.8m/6.9m Mast Bottom
WASZP_X Front Wing Bars
WASZP_X Rear Wing Bars
Wing Support Rear Down
We will have 50 kits ready to ship out in mid-September, either as individual kits or with new WASZP_Xs. We will continue to communicate once you have placed your deposit about where you are in the queue and when you can expect to receive your kit.
Buy a second-hand boat and add a kit
If you can find yourself a 2nd hand WASZP, you can purchase one. Pricing varies from $USD6-10,000, depending on age and condition
You can then head to our website and place a deposit of $AUD100 on a kit
This locks in your spot in the queue
If you have a local agent in your area, we will then collate the orders and send them out to the agent
If you do not have an agent in your region, we will ship directly from the appropriate location to keep freight costs to a minimum.
Buy a new WASZP_X
You can then head to our website and place a deposit of $AUD300 on a boat
This locks in your spot in the queue
If you have a local agent in your area, we will then collate the orders and send them out to the agent
If you do not have an agent in your region, we will ship directly from the appropriate location. For example, if you are in Europe (no agent), we will ship out from our EU WASZP Hub.