2023 marks a new era for WASZP in North America as we embark on an exciting journey to shape the future of foiling in the region. Our goal is to connect the community, develop sailors, and foster a culture that will be admired by sailing classes worldwide.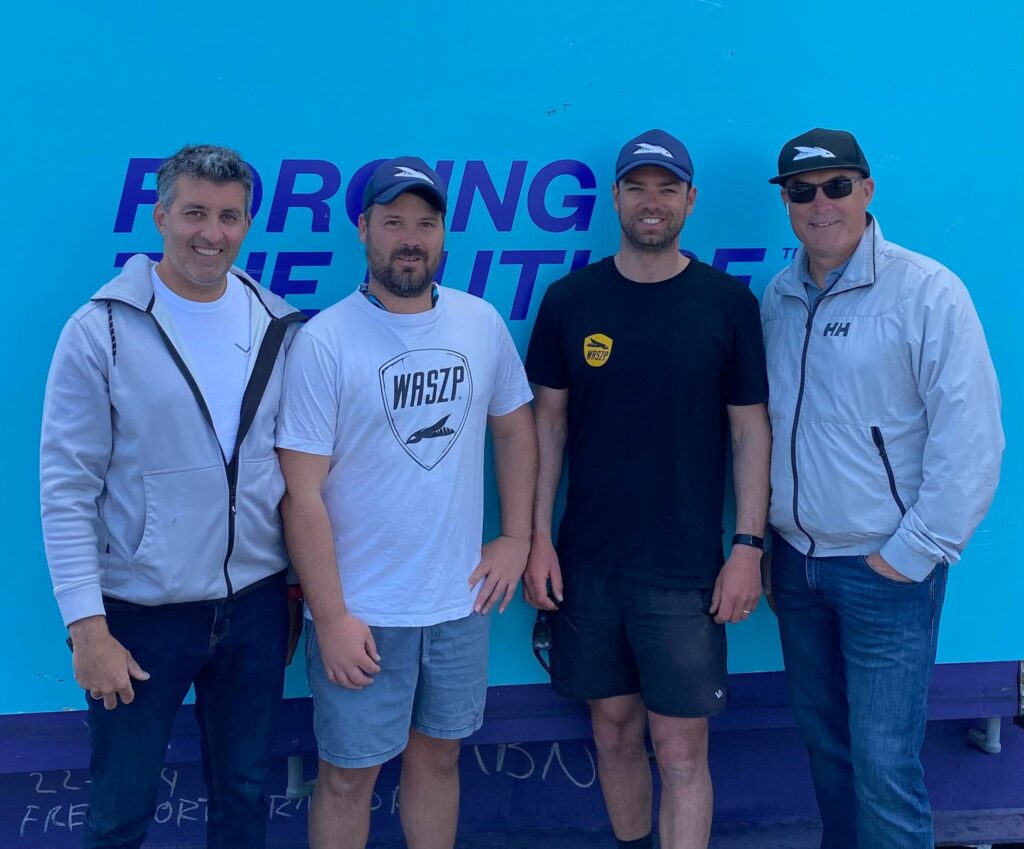 With over 1,600 boats globally and approximately 250 already in the USA and Canada, we have a solid foundation to build upon. We would like to express our gratitude to Clay Johnson at Colie Sails for his support during the formative years of the class. In April of this year, WASZP and Colie Sails mutually agreed to part ways as distributors for the class in the USA. We are thankful to Colie Sails for their support over the past 5 years.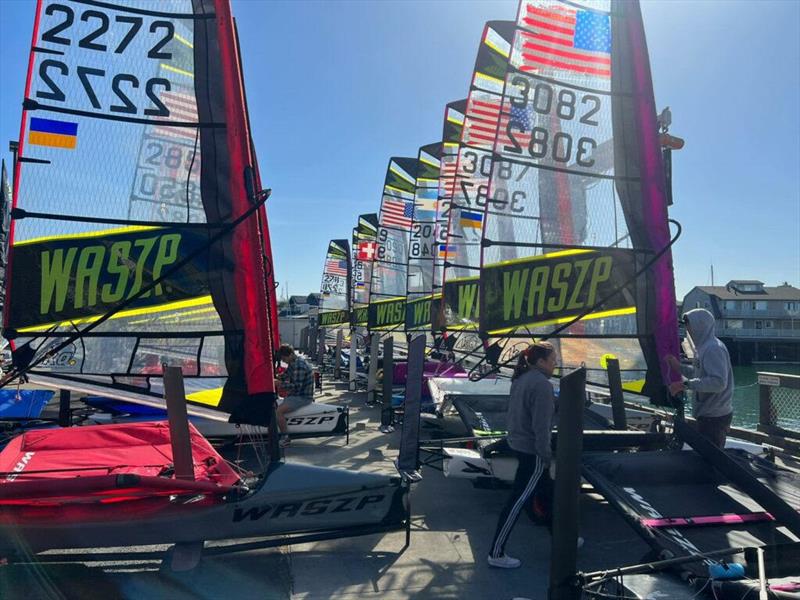 This transition presents an opportunity for WASZP to move in a new and exciting direction. We have developed a comprehensive strategy that expands our geographic reach throughout the USA and Canada. The distribution will be led by Trevor Parekh of Pitch Pole Skiff Products, who has been the Canadian agent for WASZP for the past 6 years. Trevor has recently expanded his business and also taken up North American distribution for the 29er and 49er classes. With his extensive experience in supporting the 9er classes and involvement in major events since the early 2000s, Trevor will establish a sustainable sales and distribution model for WASZP across Canada and the United States. His philosophy centers around having local availability of boats and parts to ensure excellent support for sailors, as well as organizing and supporting a strong event circuit to drive organic growth.
Trevor shares his enthusiasm for the WASZP, stating, "The WASZP is two things for me. Firstly, it is simply one of the best training tools for sailors looking to cross-train and grow in other classes. Secondly, it serves as the first step and foundation for sailors aspiring to sail modern high-performance classes and pursue professional sailing. However, it is the fleet culture that keeps our sailors coming back to this incredible lifestyle, regardless of age. Ever since I witnessed the WASZP in action at Foiling Week 2016, I knew I wanted to be involved! I am eager to contribute to the growth of this class as the truly foundational foiling class."

To celebrate this NEW ERA in North America, WASZP would like to extend a starter pack offering to clubs and organisations throughout North America including 3x WASZPs, a WASZP_X rig(kit) and a sufficient spares kit. Please get in touch with trevor@waszp.com for more information.

Trevor will receive support from Tyler Bjorn, who will join the WASZP team as the Class Development and New Business Development representative for the WASZP Class in North America. Tyler has been deeply engaged in the sport of sailing from an early age, being born into a sailing family with his parents involved in the build and distribution of the first Laser in North America after the '72 Munich Olympic Games, which his father competed in. Alongside his brother Kai, Tyler has been involved in various aspects of sailing, including skippering, crewing, coaching, boat building, and class development, Kai has been involved in Americas Cup and the Olympics in 2000, while Tyler competed in the 2012 Olympics in the Star Class.
Tyler's ability to establish and grow classes in North America in the 29er and the Byte, as well as developing many performance pathways for sailors in Canada through past employment with Pointe Claire Yacht Club and SailGP Canada with the WeCANFoil program which was recently voted the "best foiling pathway program" at the Annual Foiling Week awards in Milan, Italy. Tyler was a co-founder of the Canada SailGP team and was heavily involved in the development of the sailing team and delivering over 500 demos through the WeCANFoil program in 2022.
Tyler's experience, combined with Trevor's expertise, will further facilitate the foiling pathway and development of the WASZP in North America.
Tyler expresses his excitement, saying, "There are numerous positive influences for the next generation of sailors in North America, including SailGP Canada and USA, AC TEAM American Magic, and two AC40 women's and youth campaigns in Canada and the USA. It's an incredibly exciting time to be a sailor in North America."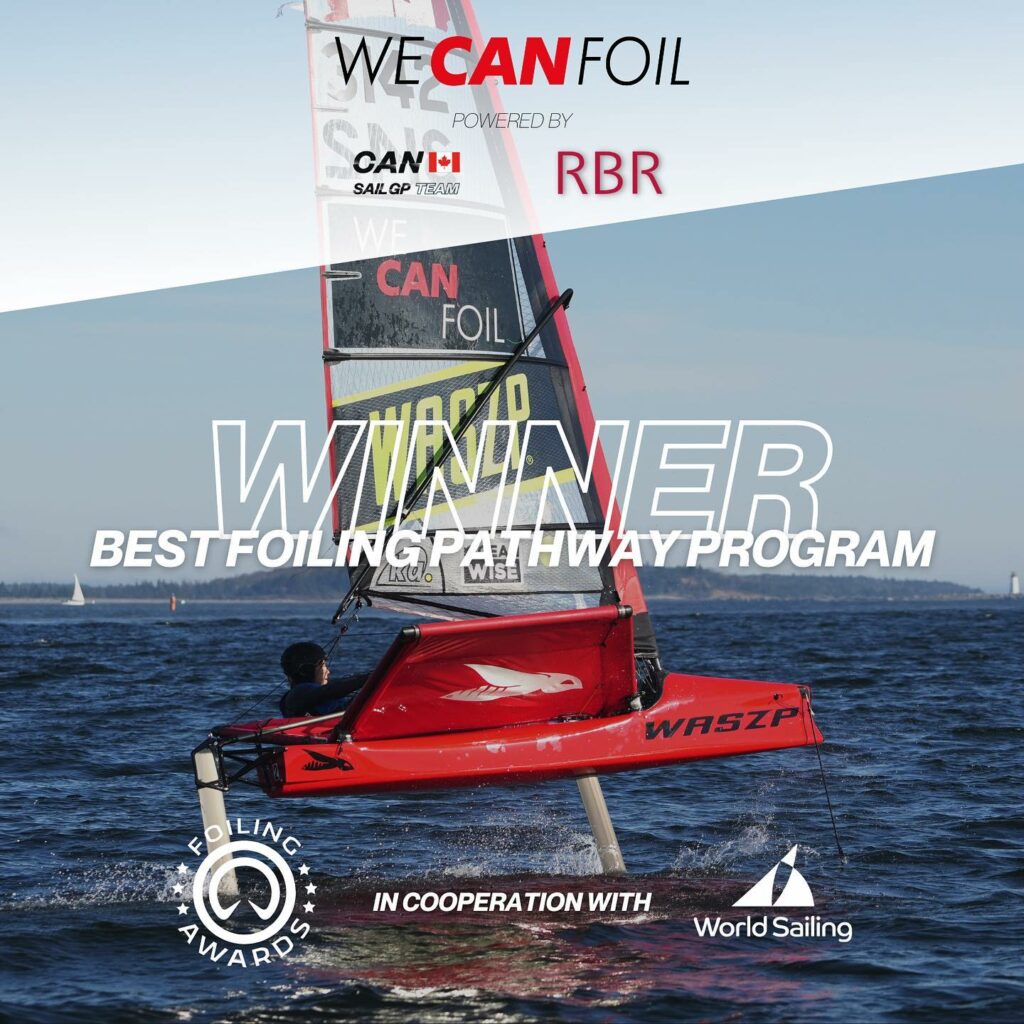 Marc Ablett, the WASZP General Manager, shares his perspective on the new WASZP North America program:
"The new WASZP North America program aims to elevate this class to the same heights we have witnessed in Europe over the past three years. In 2022, we successfully hosted over 170 boats at our International WASZP Games, and this year's European Games in France are expected to attract more than 150 participants. In North America, we have witnessed the tremendous impact that investment can have, as the Canadian fleet has experienced rapid growth, largely due to the success of the WeCANFoil program. We currently have 25 Canadian sailors registered for the Americas Championships in June, and we anticipate this number to exceed 35 by the time the event takes place. We are committed to supporting the award-winning WeCANFoil program and will actively seek to engage organizations in the USA to foster similar growth within the class.
We have complete confidence in Trevor and Tyler to deliver on these goals, leveraging and expanding upon the existing groundwork. Taking the WASZP class to a new level generates unprecedented excitement and opportunity for American sailors, clubs, and organizations to embark on their journey with WASZP.
Andrew McDougall, class creator and director of KA Sail (parent company of WASZP) explains, "Firstly, I want to express my sincere gratitude to everyone who has played a role in the success of the WASZP in the US. Without the dedication of our team, both paid and voluntary, we wouldn't be where we are today. We are now embarking on an exciting path that will bring foiling to a wider audience and, most importantly, fulfill the original goal of keeping kids engaged in sailing. This change in distributorship marks a pivotal moment as we strive to make sailing more accessible and captivating for young sailors. Together, let's shape the future of youth sailing with the WASZP leading the way."
As we shift our focus from the SailGP Grand Final in San Francisco to event 1 of season 4 in Chicago, we are thrilled to announce five North American events on the calendar, along with an event in Bermuda. This provides great motivation for sailors under 21 to get involved. Over the past 12 months, we have witnessed 16 sailors progress through the racing program and secure full-time positions with SailGP teams and the league. It truly serves as the perfect platform to launch a professional sailing career. There is no doubt that the WASZP is the most crucial stepping stone in your foiling journey, and success in the WASZP Class will pave the way for future opportunities, whether it be in SailGP, the Americas Cup, or a lifelong connection with the class itself.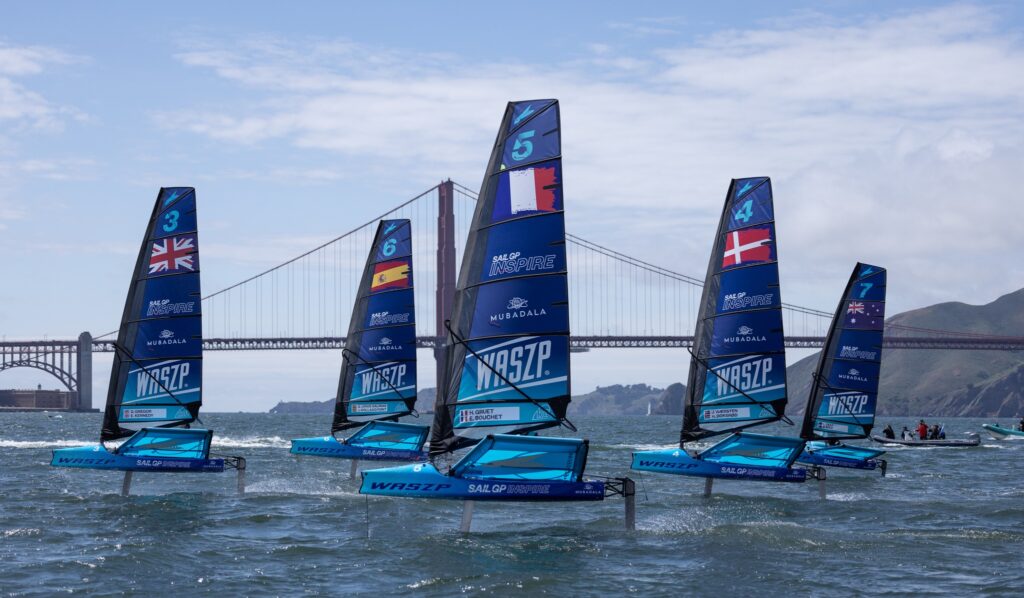 We welcome sailors of all ages and backgrounds into the WASZP Class, from parent/child combinations and significant female participation to seasoned masters sailors in their 60s and high-quality youth sailors. The WASZP Class offers something for everyone, ensuring a vibrant and diverse sailing community."