2024 WASZP EUROPEANS IN NORWAY UPGRADED TO THE WASZP GAMES!
DOWNLOAD THE FULL INTERNATIONAL WASZP GAMES BROCHURE HERE
It's hard to control the froth at WASZP HQ over this one: we are so pumped for it!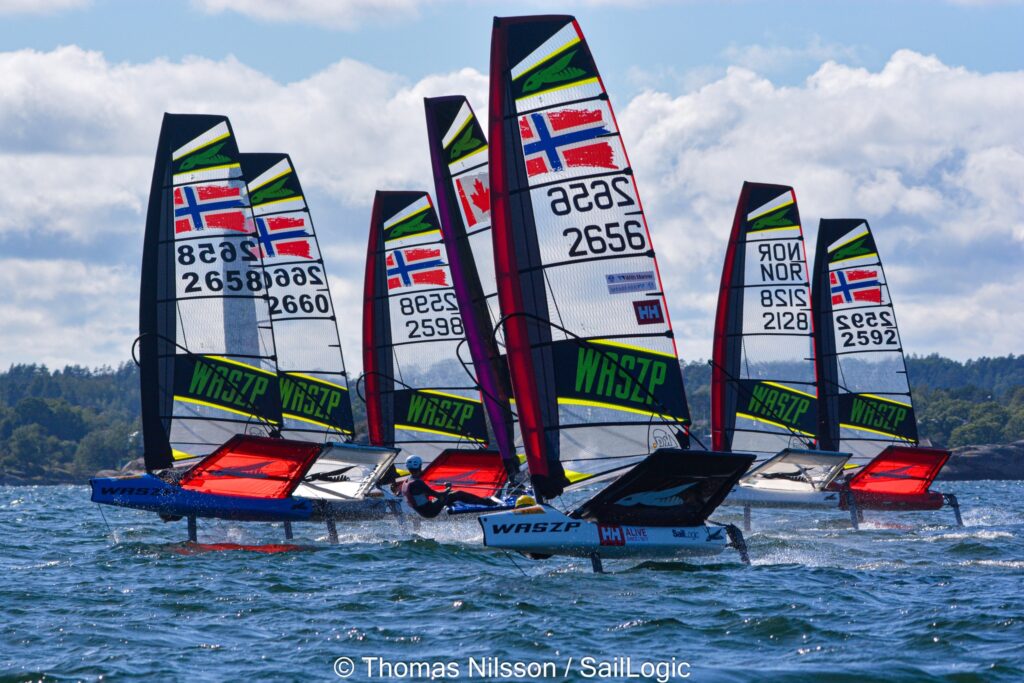 The WASZP EuroCup in Sandefjord, Norway earlier this month was an extremely successful event in a truly unique venue. Sandefjord Seilforening was already awarded the 2024 European Games but has since proven itself as a club and venue capable of going one step further and hosting the biggest WASZP event and one of the biggest foiling events on the planet. Entries will be capped at 150 boats, so stay tuned to ensure you can secure your spot!
Destined to become 'the city of foils', Sandefjord should be a bucket list venue for foilers everywhere but until now, has been largely undiscovered by sailors that love to fly. The WASZP class is pulling back the curtain and showing this untapped sailing paradise to the world by awarding Sandefjord an upgrade from the European Games in 2024 to a combined WASZP International Games and European Games!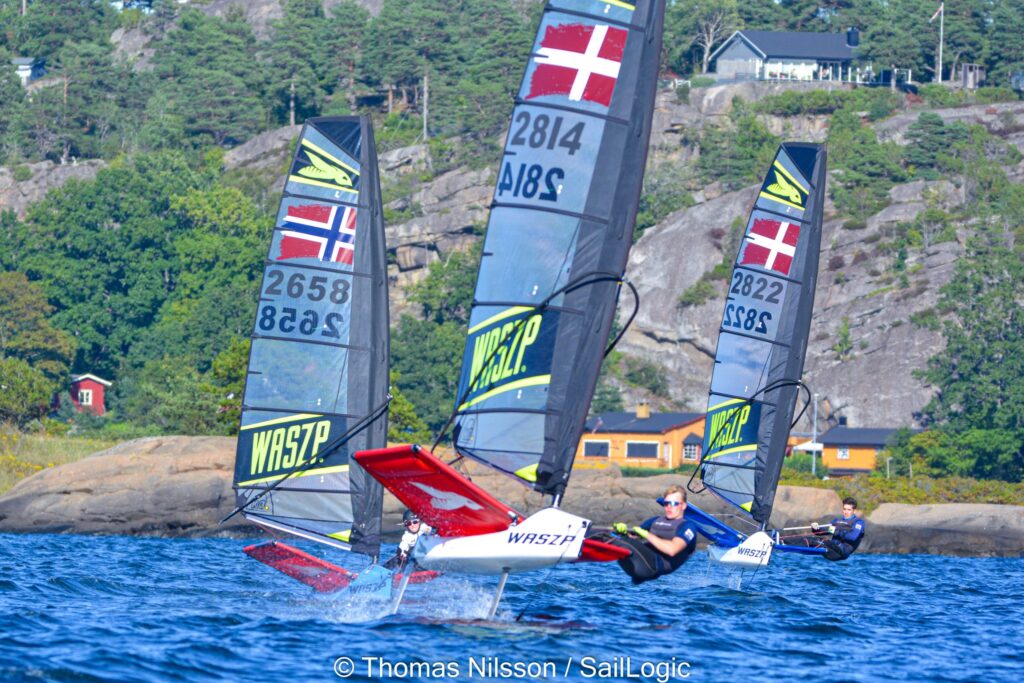 Despite the upcoming 2023 WASZP Games being so late in the year in Sorrento, Australia, WASZP sailors everywhere requested that a year is not skipped and the calendar include a WASZP Games in 2024. In light of this, Sandefjord will take the reins for 2024 for a truly spectacular event that will also encompass the competition for the WASZP European titles. With a busy summer planned and a lot of events for sailors to choose from, by combining these major events, the International WASZP Class is guaranteeing WASZP sailors an unbeatable, undiluted experience of famous WASZP vibes in one of the world's most spectacular spots.
The 2024 Games will be based on the island of Seilerholmen – a venue like no other that will be taken over by 150 WASZPs next August. Equipped with a large terrace, restaurant and front-row viewing over the racing area, the island will become a haven for competition, learning, friendship and parties. Out on the water the fjord provides great breeze across several racing areas, flanked by picturesque rocky outcrops and endless islands that add a totally new dimension to the racing.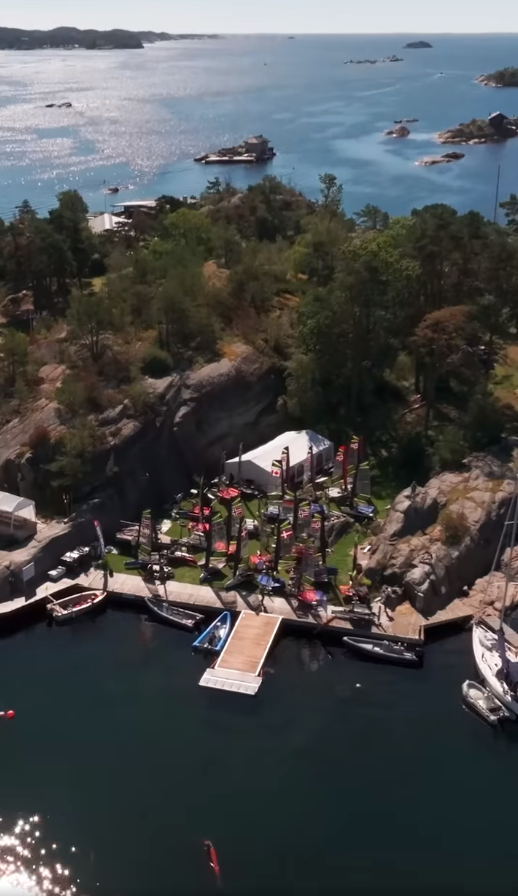 "I have never been anywhere like it. Sandefjord and the island of Seilerholmen give us the opportunity to create an event that nowhere else in the world could match. The geography of the place and the awesome racing conditions are one thing, but the opportunity to claim Seilerholmen as 'WASZP Island' for racing, socials and parties is on another level. I had some of the best I have ever had during the EuroCup and know that this is a place every WASZP sailor should experience. There is this sense that the people at the club will do absolutely everything to deliver the best possible sailing experiences and their passion to make it work is contagious. You have to live it to believe it and I guarantee you will not be disappointed." – Martin Evans, Class Manager.
As with every WASZP major event, Green Fleet sailors are encouraged to join as part of the 150-boat fleet! Green Fleet is a separate coached fleet aimed at sailors that prefer not to race in the main championship but want to maximise their learning from WASZP experts and experience what it's all about! So Green Fleet sailors: do not hesitate to get your entries in too.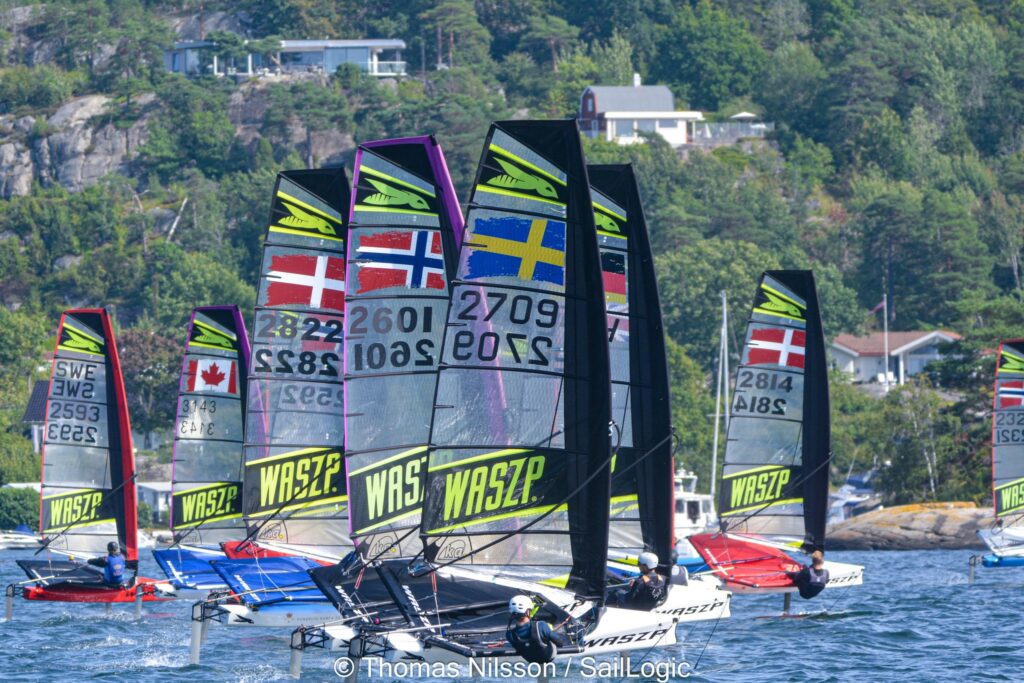 WASZP sailors everywhere should block out the 4-10 August 2024 for the WASZP Games in Sandefjord. For those looking to arrive early, the Open Norwegian Championship will be staged in the lead up to the Games and for those looking for even more time on the water, the club can accommodate you at almost any time!
Limited charter boats will be available. If you are interested in securing a charter boat early, email class@waszp.com to secure your spot.
Stay tuned for more information.