Well day 3 of the Australian WASZP Championships provided some of the best conditions of the regatta, with slightly more breeze than day 1 and a little less than the nuclear conditions of day 2 it proved that the Swan River is one of the best, if not the best foiling race track in the world.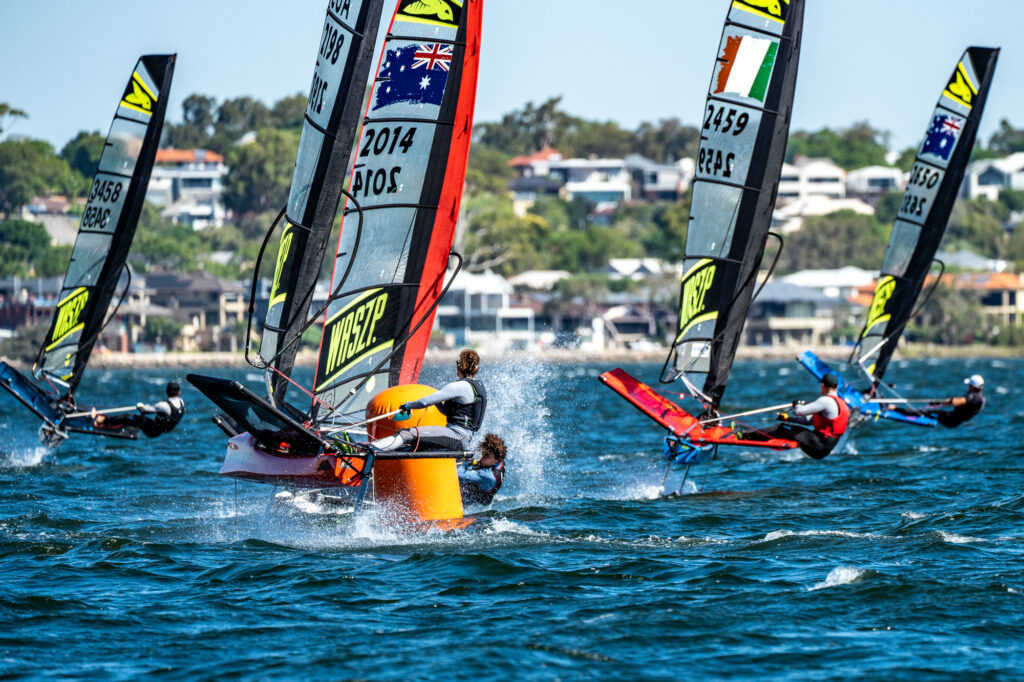 The story of the day is the tightness at the top of the leaderboard, Louis Tilly roared to the top of the tree with a sensational day of results 2,1,3. He now leads the championship by 1 point from Victorian Conall Green who slipped back a little on day 3 with a 5,6,6 scorecard. A further point back from Green is Keizo Tomishima who sits on 18 points after a 8,2,5 for day 3.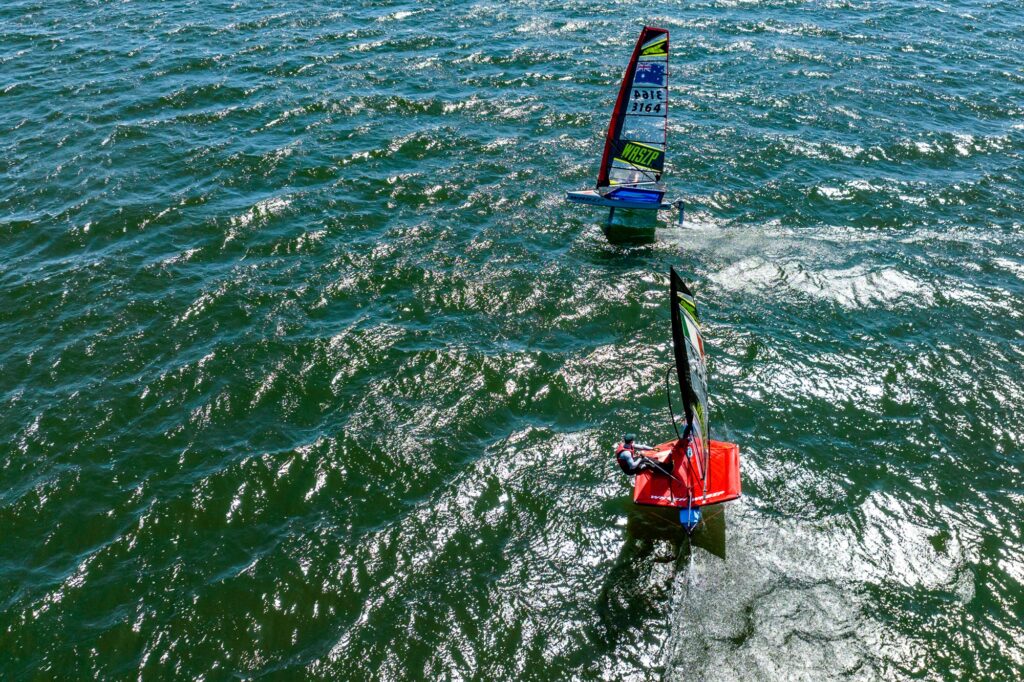 The racing in this one-design class is incredible, with anyone inside the top 10-12 boats a chance of winning a heat. In a great story, local sailor Tom Devine, took his first Nationals heat win in the final race of the day to take him to 6th overall. Fellow Western Australian product Tristan Brown is just staying in touch with the leaders after winning the first heat of the day, but inconsistency might bring him undone for the overall championship.

In the super-masters class president Jervis Tilly closed the gap on Brad Devine going into the final day, just 2 points separate these 2 tough competitors and as Brad's boat name represents expect no quarter to be given on the final day as they go head to head. Brad currently sits in 8th place and Jervis in 9th.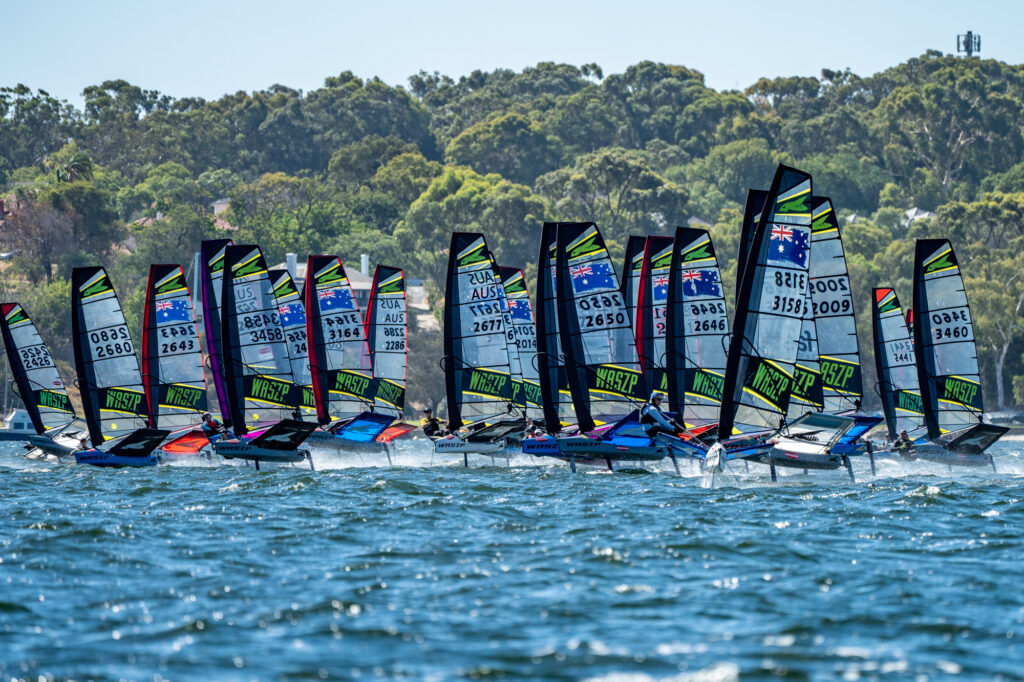 Elise Beavis leads the women's overall and is sitting in 5th place of the leaderboard, unfortunately similar to Brown, Beavis finished with a 2 and a 3 yeasterday, but inconsistency reared its head with a 14th in the middle race of the day.

It will be all to play for after todays layday. The final heats take place on the 27th of January and more classic Perth seabreezes are expected. For many sailors this has been a great way to start their campaign towards the Sorrento WASZP Games in December, with a huge international fleet expected to join the Aussies.
Progressive Results >>> http://www.sportspage.com.au/yacht_clubs/pdsc/waszp/WASZP_National_Championship.htm?fbclid=IwAR3F_YhI1nPWrOJC5o7KbHHgC0YKd4_SEoonkDA3a3uVRCYANUMVis3Yrls