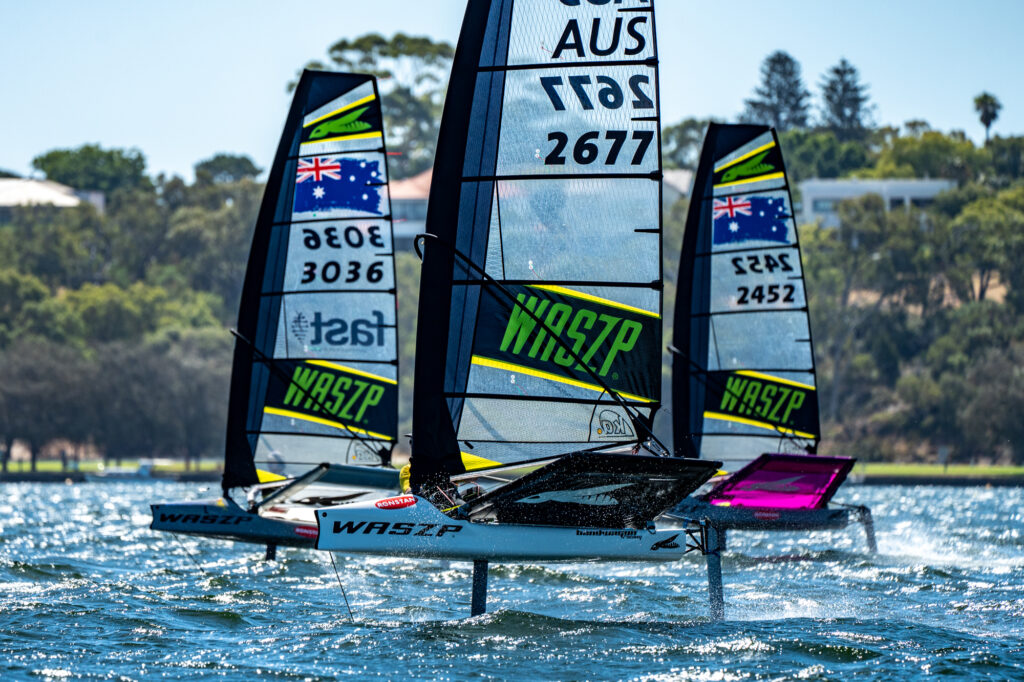 It was with great anticipation that the Fremantle Doctor would make its full glorious return for day 2 of the championship racing at the 2023 Australian WASZP Nationals. After a tactical day 1, where the seabreeze never quite settled, the 40 competitors were in for a treat on day 2.

The start time was 2pm and the breeze bearing was hovering around 220degrees and 15 knots. Everything had lined up and as the day continued the doctor would continue to build. Race 4 of the series (1st of the day) saw Tristan Brown from Royal Freshwater Bay Yacht Club in Perth take a commanding win, leading from start to finish from Conall Green who's consistency is showing through as he continues to lead the series. Reigning champ Keizo Tomishima was next in 3rd position keeping in touch for the overall championship.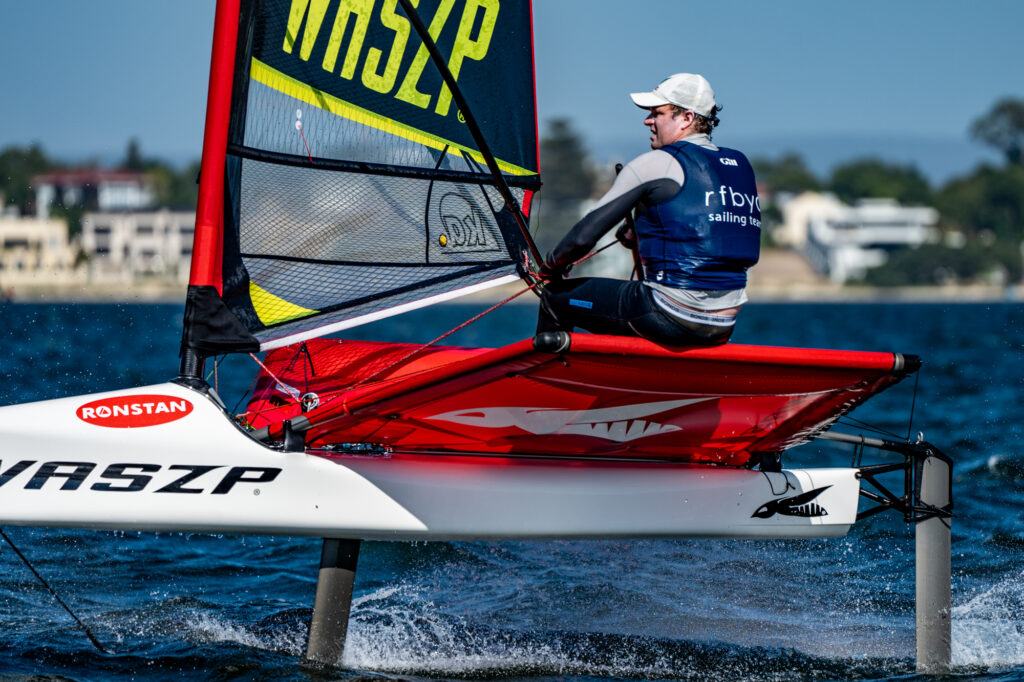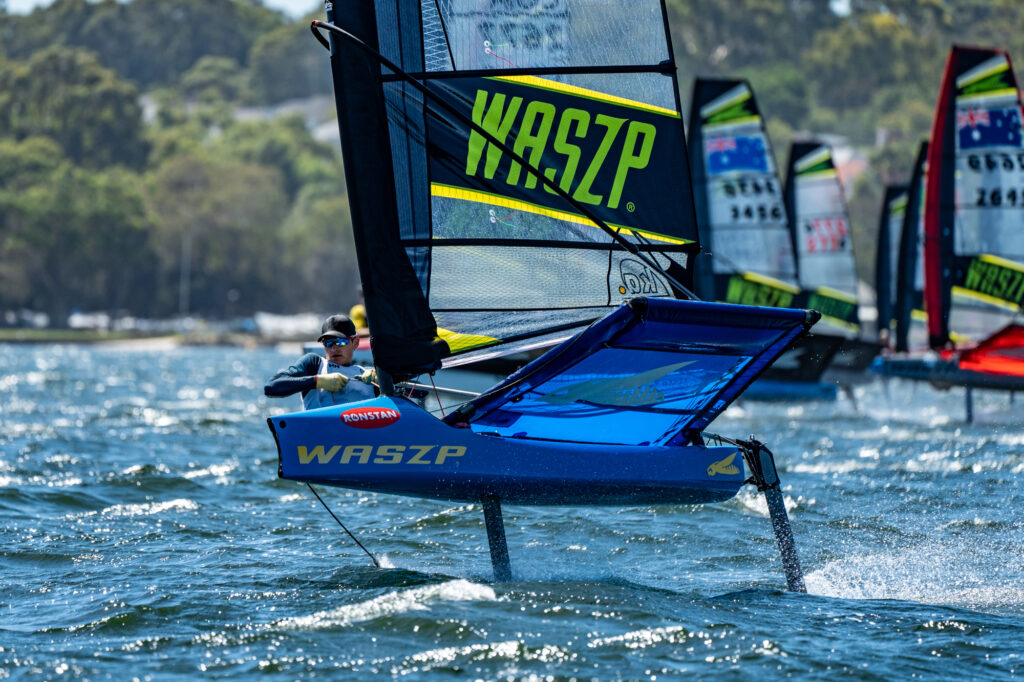 In race 5, Brown had to chase down Louis Tilly who had a solid lead around the first gate, but managed to do so for his second bullet of the day. Tilly held on for 2nd place and Green rounded the podium out in 3rd. The leaderboard was beginning to compress and there was plenty of interest down the fleet with the Super Masters division being hotly contested between Brad Devine in 7th overall and Jervis Tilly in 9th overall.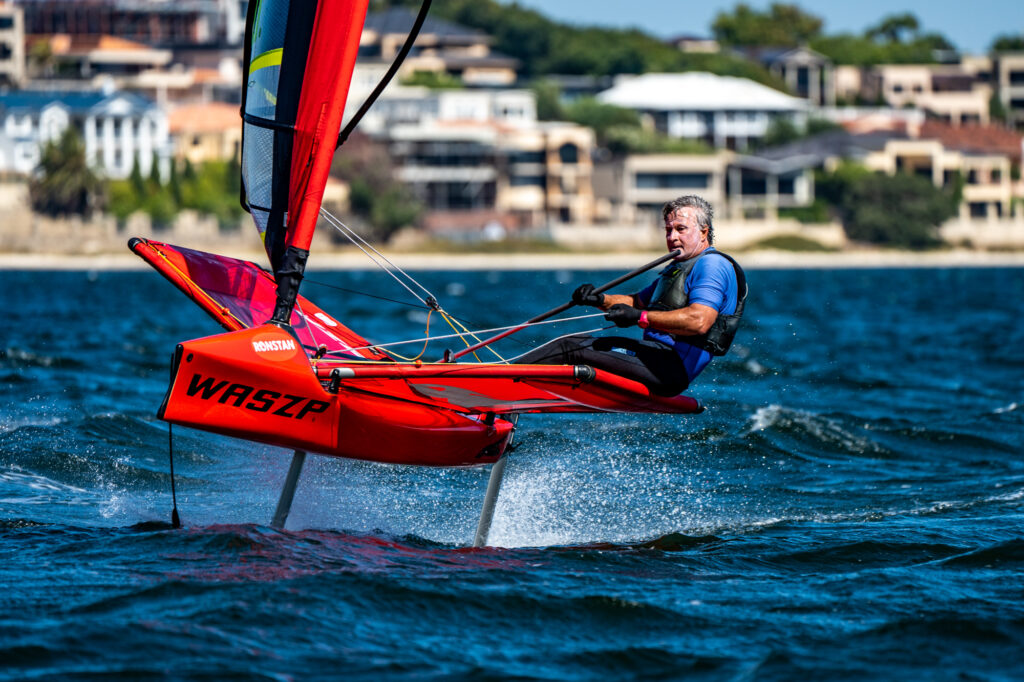 In race 6 the fan had really been turned up on the race-track with over 20knots pumping down the Swan River. It was a battle of attrition and Conall Green rounded out the day with a win to firm as favourite for the championship. Tilly and Tomishima weren't far behind, while David Von Felton had his best result of the regatta in 4th place.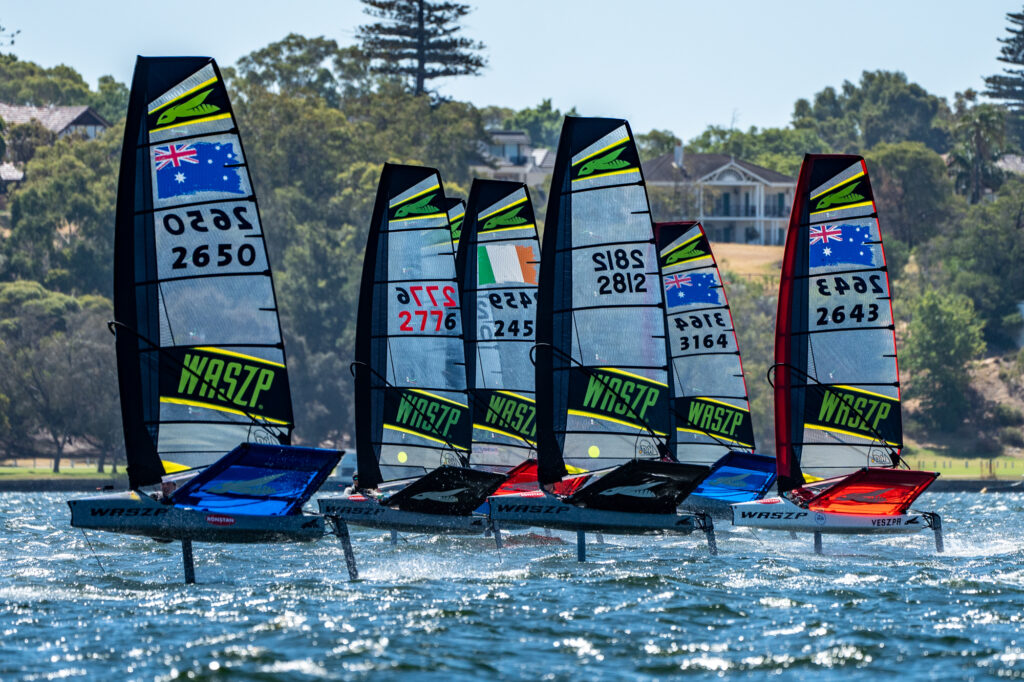 The breeze was peaking between 22-25 knots by the final run to the finish and with Perth Dinghy Sailing Club positioned further downwind from the racetrack it proved a difficult task for some of the sailors to get back after 3 tough races. The PDSC did a fantastic job to assist some of the sailors while the more experienced WASZP sailors came back out on the Ribs to sail some of the boats back in for the less experienced, a true testament to culture in the class.
Day 3 of Championship racing could prove pivotal for the overall championship.
Progressive Results >>> http://www.sportspage.com.au/yacht_clubs/pdsc/waszp/WASZP_National_Championship.htm