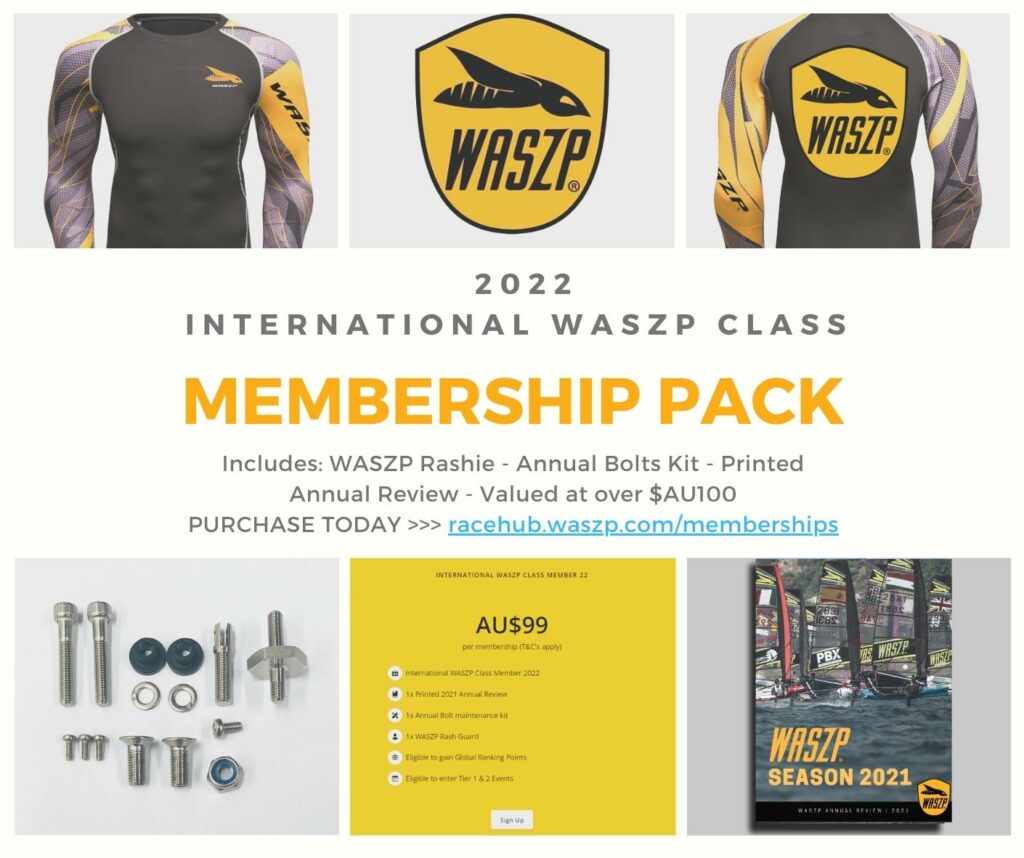 It is time to renew your 2022 International WASZP Class Membership, WASZP has worked hard to provide significant value for our International Class Members. In 2022 we will be providing over $AU100 value to our members for $AU99.
Included in 2022 IWCM: 
International WASZP Class Member 2022  
1x Printed 2021 Annual Review  
1x Annual Bolt maintenance kit  (See kit HERE Valued at $AU50)
1x WASZP Rash Guard   (See rashie HERE Valued at $AU50)
Eligible to enter Tier 1 & 2 Events 
The terms and conditions on the IWCM state that members need to purchase their membership before February 20th 2022 to be eligible for their Annual Bolt Kit, every member after February 20th will not receive a bolt kit.  
Members will receive their package in late March-early April, distributed either from WASZP HQ or your local agent.
We will also have major drop points throughout the year, managed by our WASZP team, if you are attending any of the below events, we will distribute your pack at the event if not prior:
March 16-20th – America's Championships
April 11-17th – European Games
July 9-16th – International WASZP Games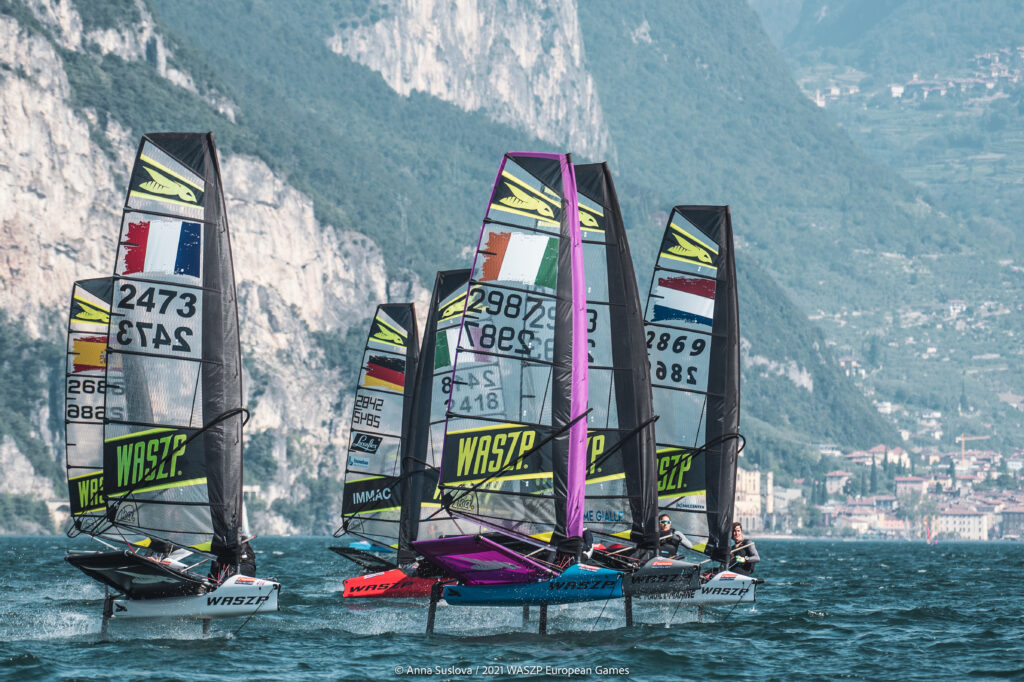 The IWCM is an important part of the WASZP community and culture. The membership allows us to continue to host quality events in line with the WASZP values and we will continually reinvest value back into the class in various forms. An example of this is subsidising Shipping of $USD10,000 for the east coast USA fleet to get to the America's Championships. There are a number of other initiatives we will activate as our membership gets stronger. WASZP has always been about our sailors and will always be about our sailors.