Conall Green from the Royal Geelong Yacht Club has taken the 2023 Australian WASZP National Championships in a fantastic final day of racing where the championship could of gone any number of ways.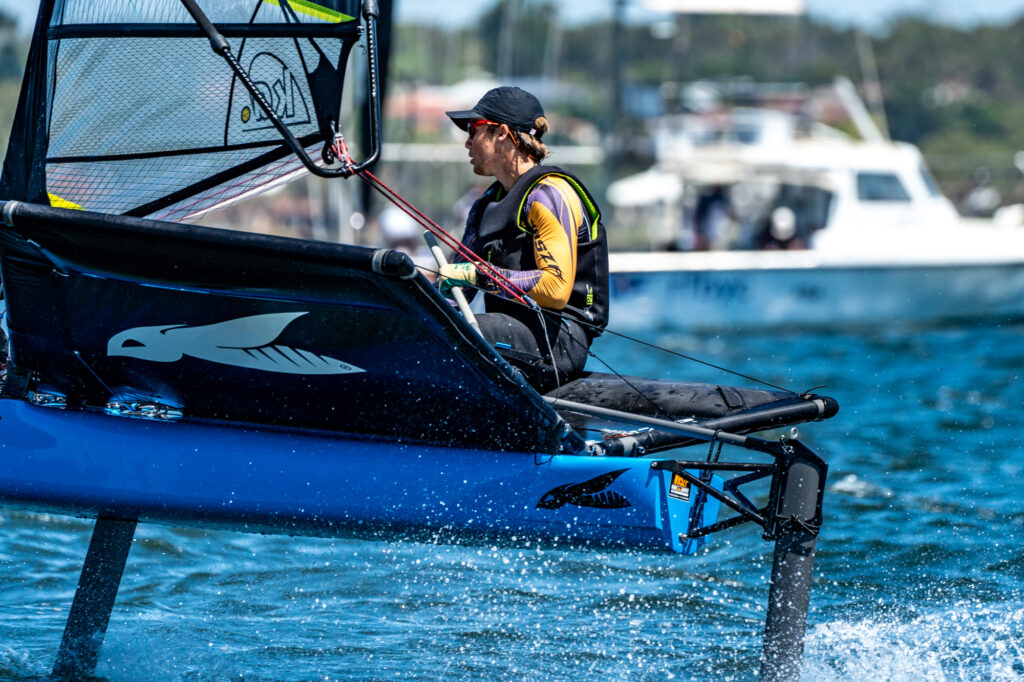 Louis Tilly from NSW led by 1pt going into the final day as Green had mixed results on day 3 of the championship racing while reigning champ Keizo Tomishima also from NSW was a further point back in 3rd. Local threat Tristan Brown still held hope of claiming the title if he had a big final day.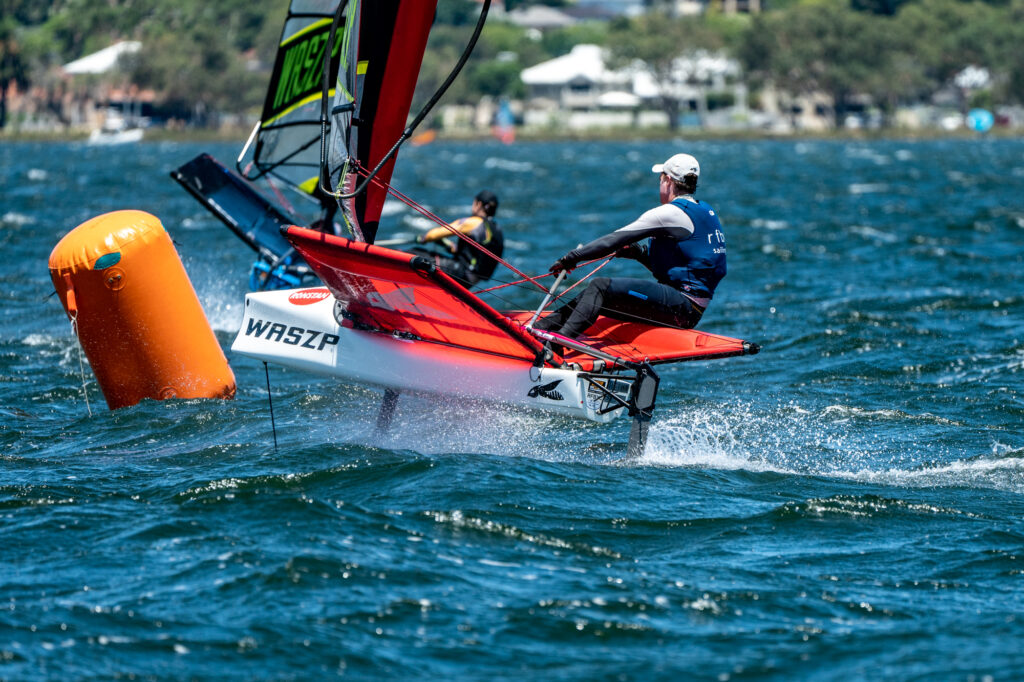 The first race went to plan for Tilly as he extended his lead with a 2nd place and Green an 8th and Tomishima in 3rd. Young WA local Tommy Devine made it 2 wins in 2 races by taking the first race of the day in a commanding performance as he found his form late in the event.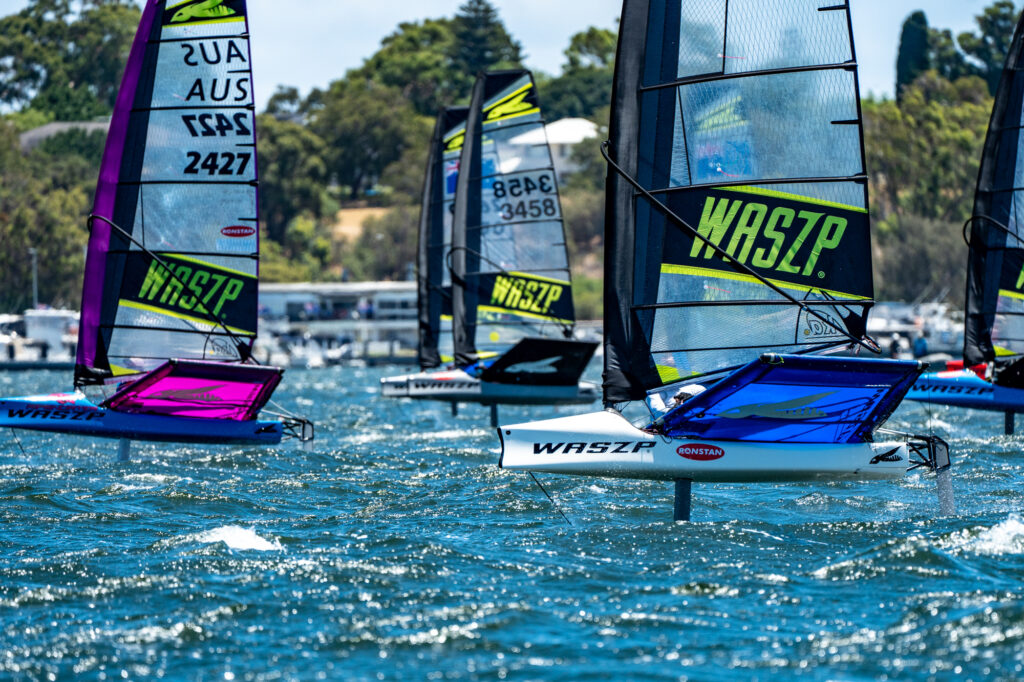 The next race Green roared back into contention with a win while Tilly and Tomishima finished in 8th and 12th respectively. Leaving it up to the final race to decide the championship. This is the beauty of WASZP one-design racing, rarely is an event decided until the final race of the day and often the final run to the finish. This championship was no exception.
Unfortunately for Tilly, a UFD in the final race cost him the series, before it could even get on the race track, leaving the race between Green and Tomishima for the title. Green however, cool as a cucumber took the win with Tomishima back in 4th place, thus making Green the overall Australian Champion and breaking the NSW stranglehold on the trophy, taking it back to Victoria for the first time since Tom Trotman in 2019.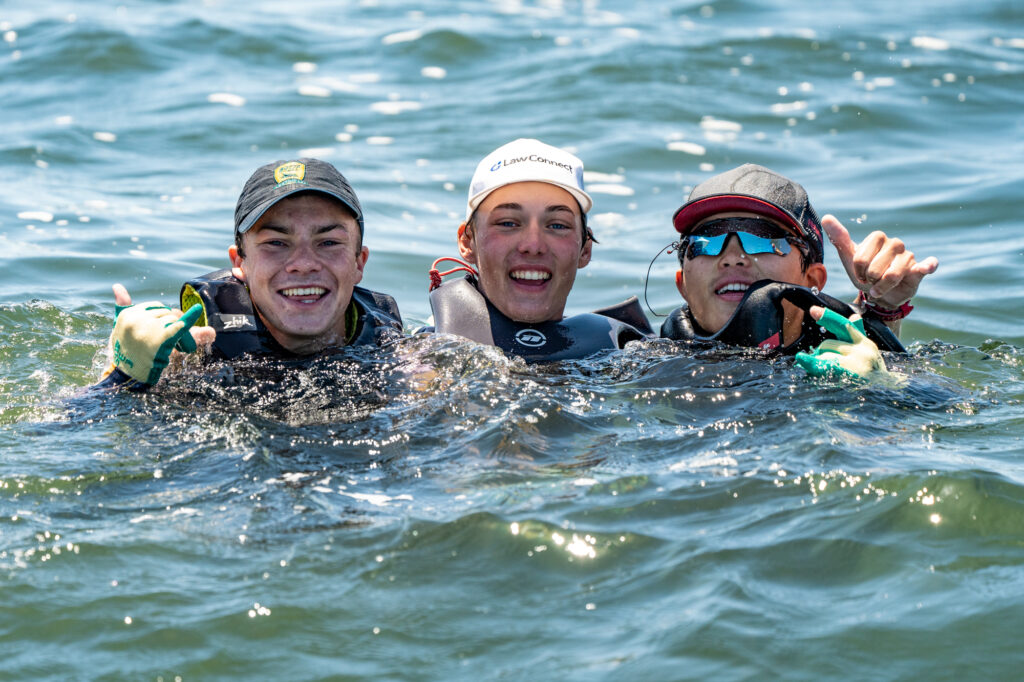 In other divisions, Brad Devine fought off Jervis Tilly for the Super-Masters division, finishing a very creditable 8th overall. Tristan Brown took out the Apprentice trophy, while Elise Beavis continued her form by taking out the women's trophy. Mark Louis from Canberra won the Youth division and James Kornweibel took a close win against Al Murchison in the Masters division.
The SailGP INSPIRE spots were claimed by Louis Tilly and Keizo Tomishima in the boys while, Hanako Tomishima and Bella Holdsworth were selected for the girls division. SailGP Inspire Racing kicks off on the 14th of February at Woolhara sailing club with the finals to be raced in front of Genisis (Shark) Island on the 17/18th of February.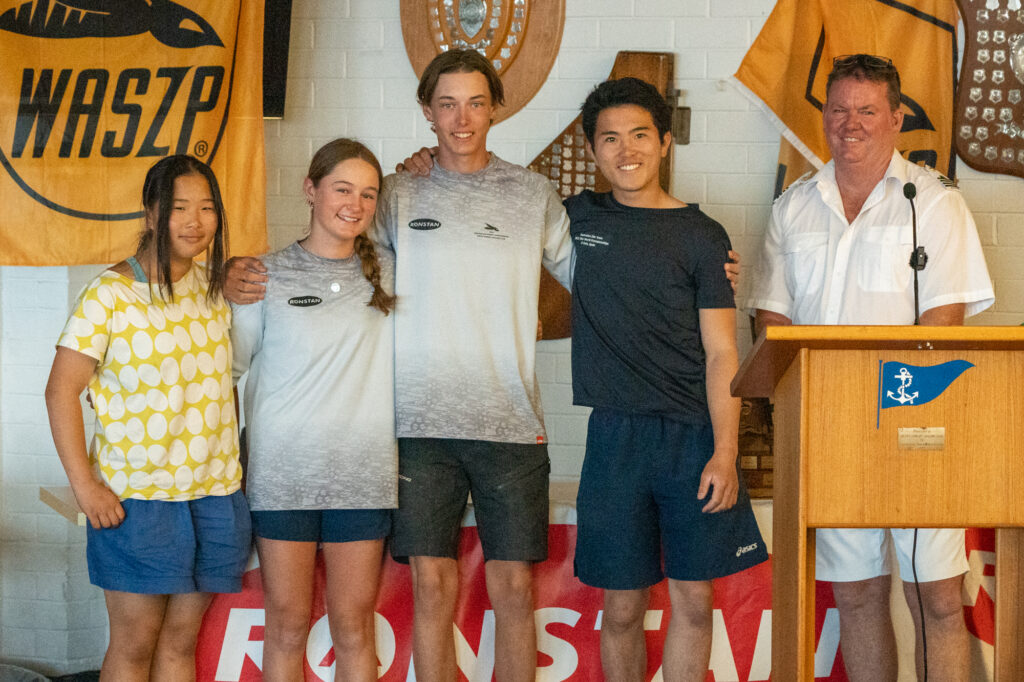 The fleet now turns its attention to a number of state based events in the lead up to the International WASZP Games in Sorrento, Melbourne December 7th – 15th (Inc Nationals) 2023.