The WASZP European Games are taking place at ENVSN, located at the Bay of Quiberon in the north of France. This location is known as one of the most spectacular foiling locations in the world. The event will feature over 150 WASZPs from 23 nations competing in the 6th European Games.
The WASZP class is known for its diversity, with participants ranging from elite up-and-coming talent from Youth and Women's America's Cup teams and SailGP development sailors to amateur sailors in the 23-30 age range who enjoy both racing and having fun off the water. The master and super-master divisions include stars from other sailing classes who have joined the WASZP movement and way of life.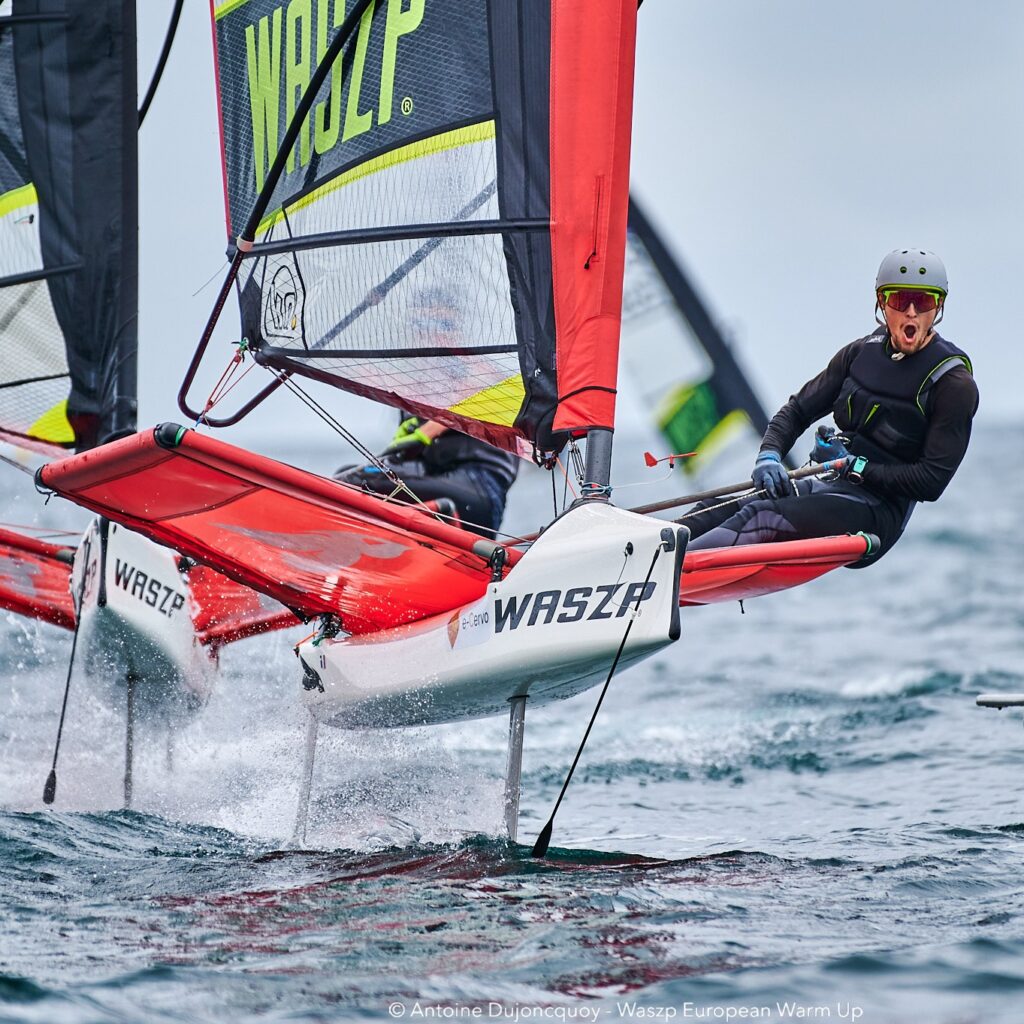 The fleet is filled with quality sailors, and some notable contenders include the Savoini brothers from Italy, who are aiming to claim a major title in the WASZP class. Markus Bethert from Norway has also been showing great form at the start of the European season. From the North American fleet, Gavin Ball (Inspire Winner and Americas Champion) and Tommy Sitzman will bring their battle-hardened skills to the regatta. Tom Trotman, the runner-up of the 2019 International WASZP Games, will be looking to test himself ahead of the International WASZP Games later this year at his home club in Sorrento, Australia.
The competition among women sailors will be fierce, with sailors like Marie Butler Wang and Hedvig Doksrod from Norway and Hattie Rogers from the UK vying for the open title. This year's WASZP Europeans will feature 28 women sailors competing.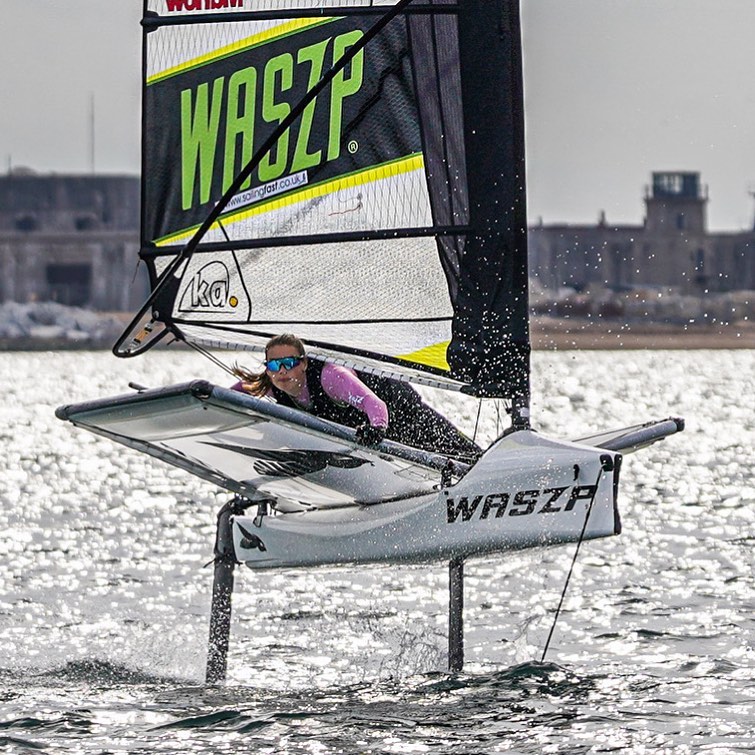 In the junior section of the fleet, Louis Tilly from Australia and Jakob Waersten from Norway, both of whom competed at the SailGP Grand Final in San Francisco, are expected to be strong contenders. Adriano Vasquez from Spain and Antonin Radu from Switzerland, graduates of the WASZP_X 6.9 program, are also showing promising form.
In the youth section (U21 and over 18), there are 55 competitors, showcasing the WASZP class's ability to foster retention in the sport. With significant talent throughout the lineup, it will be an exciting division to watch.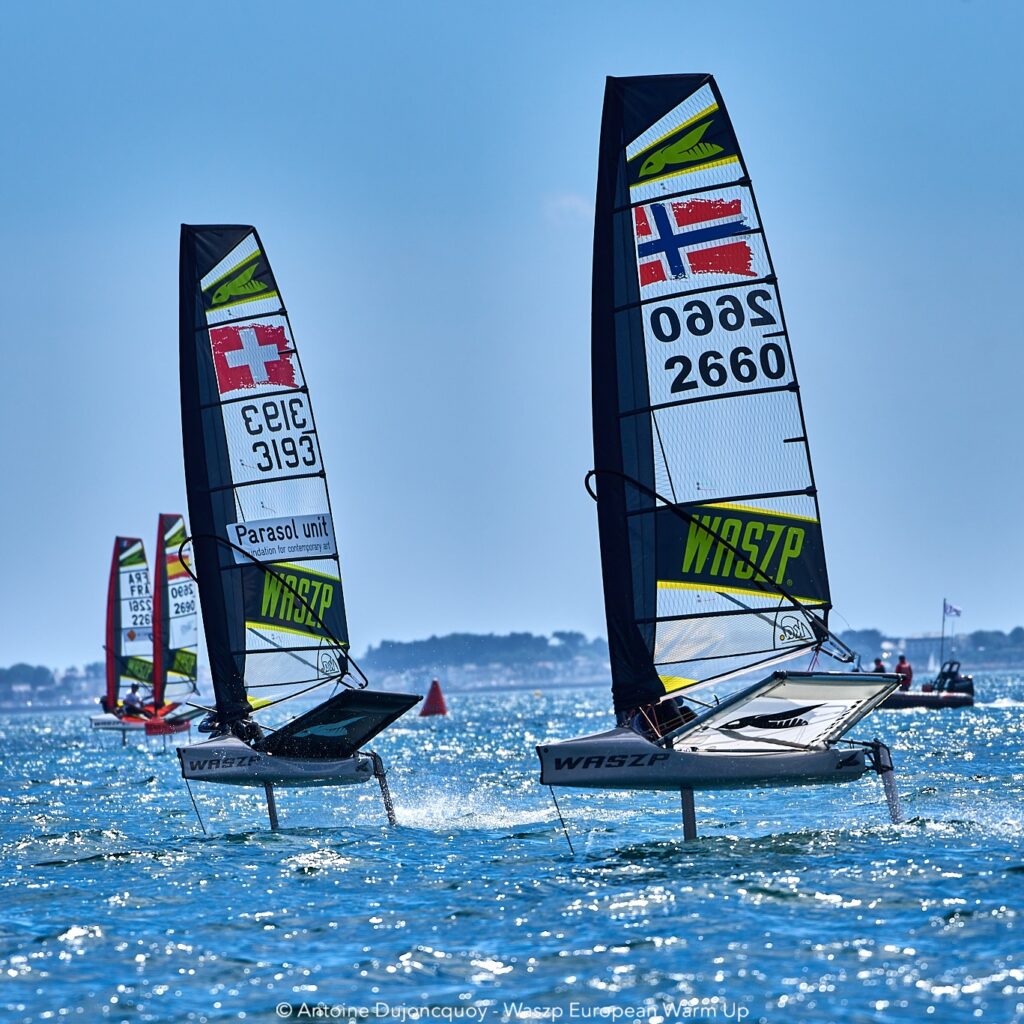 The masters and super-masters divisions are always tough. With 14 masters and 10 super-masters, the racing within the fleet will be intense. The late entry of Andrew McDougall in the super-masters division will create waves, as he renews his rivalry with countryman Jervis Tilly and Spaniard Mikel Vasquez. In the masters division, Dingo Canuto from Argentina, a social media superstar, will be a strong competitor. Dingo previously competed in the first-ever International WASZP Games in 2017 and it is great to see him back on the circuit.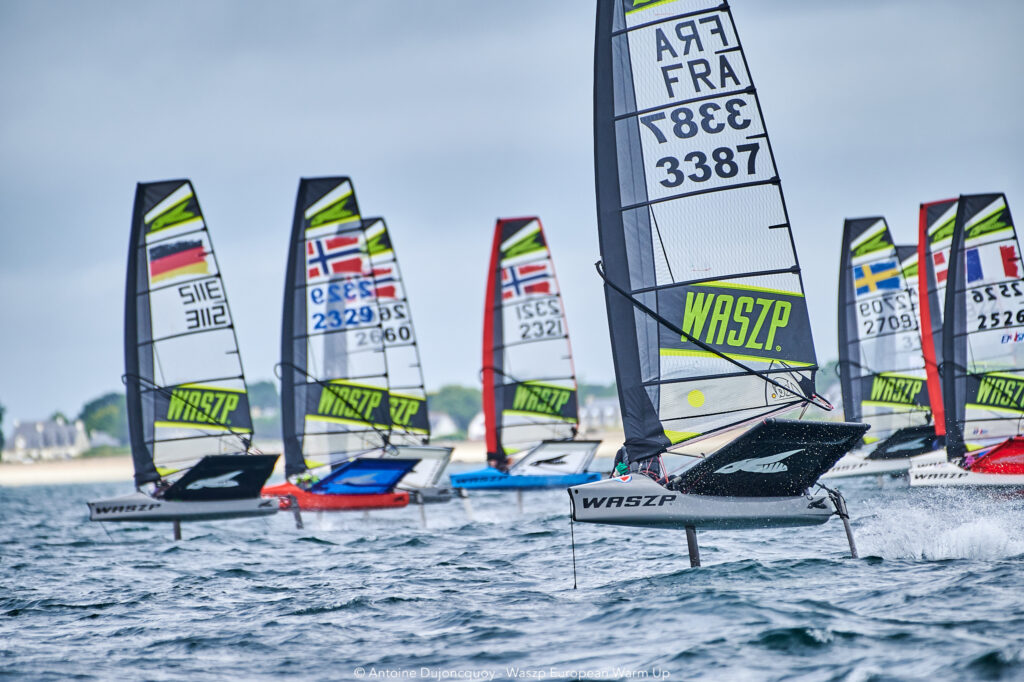 The day's racing includes a Slalom race and a Marathon race, both with favorable weather conditions. The Marathon race, which involves all 150+ WASZPs on the start line, will serve as the first race of the qualifying series. This alternative format is a first in the history of the class and will contribute to the overall results. It promises to be the biggest single foiling dinghy race of the year.Stay tuned throughout the week with all regular updates through our social media channels:
Facebook – www.facebook.com/thewaszp
Instagram – @waszp.tv
Tik Tok – @waszp.tv