The conditions continue to provide the perfect foiling racetrack, with the WASZP lighting up Quiberon bay, with sun, a moderate breeze, and flat waters, making for excellent sailing conditions. You simply could not ask for more with the 150+ competitors enjoying an all-time regatta. Something we continue to push with the WASZP is sailing at the best venues in the best conditions and https://www.youtube.com/watch?v=aSq-f-Sq_HEwindows and remaining flexible to that. The fleet was held ashore again until the breeze stabilised and provided 4x stunning races.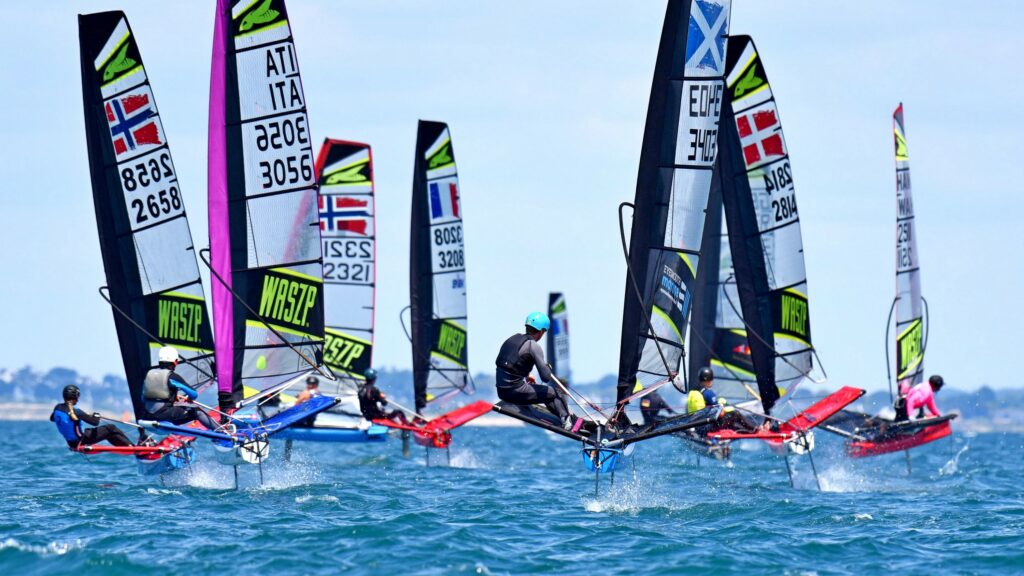 Magnus Overbeck is currently leading the overall standings, by the slender margin of 2pts from big mover and European Slalom Champion Ettore Botticini of Italy, but with four more races to go, the competition remains open, and any sailor within the top 5 has a realistic shot at the victory. Only 9pts separates 1st from 5th, again showing why the one-design nature of this racing simply can not be beaten.
Leonardo Centuori has already won the 6.9 championship with an impressive performance, earning a spot in the gold fleet. This is a dynamic effort from the young Italian who will be looking to step up into the 8.2m division and is a genuine star of the future.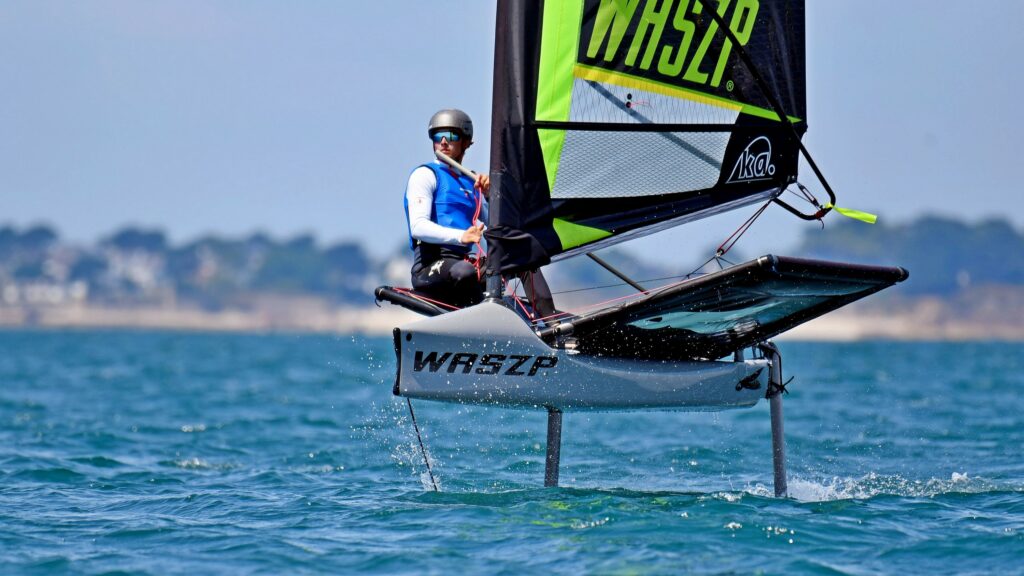 In the Super Master category, Tilly and Vazquez are locked in a fierce battle for the top position. Vazquez from Spain managed to slip ahead of Tilly from Australia on the first day of finals, with only 8pts separating the 2 sailors, it will be all to play for on the final day.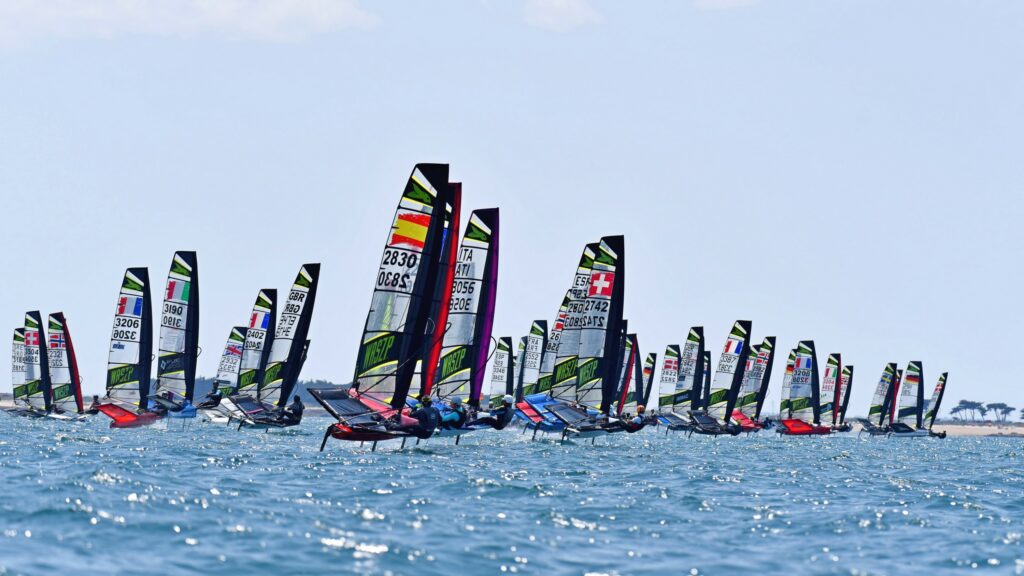 Hattie Rogers is leading in the women's division and has a nice buffer, but Hedvig Doksrod is not far behind. Again, with glamour conditions forecast, Rogers will be made to fight hard for the title, currently sitting in 36th overall.
Markus Berthet and Ettore Botticini, had great days on the water and were big movers in the overall standings, as part of the WASZP class culture, both sailors hosted an open forum with the fleet to discuss their setup and tactics used for the day. It is a strong facet of the WASZP class, sharing their insights and tips in the daily debrief, it is all about making everyone better, giving something for everyone at a WASZP event.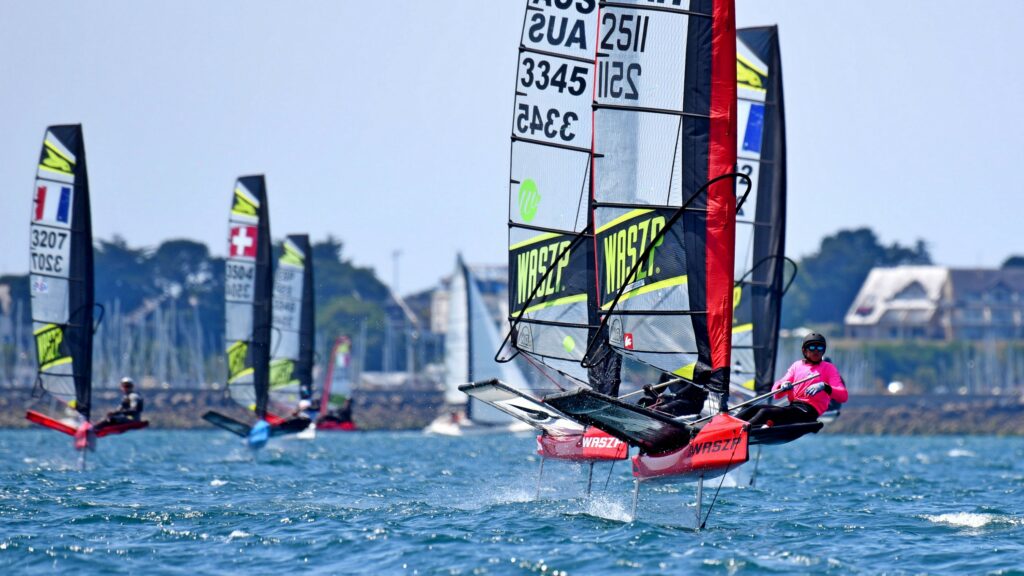 Lastly, the Green Fleet witnessed an exciting achievement as the sailors scored their first-ever foiling gybes, which indicates progress and development in their sailing skills. The Green fleet is evolving and hopefully we can send more of these sailors into the main fleet at the next major event!
The final day looks like more of the same. Quiberon has provided a world class venue and we can't wait for the action to unfold today!