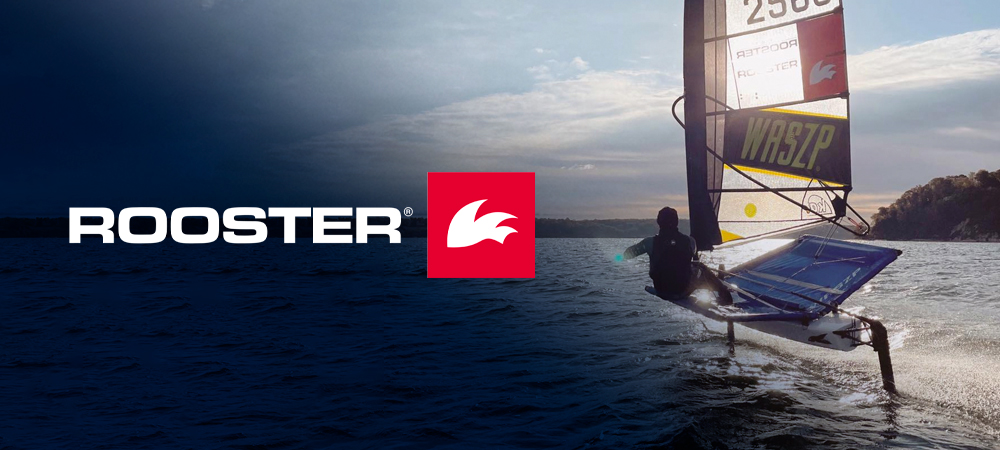 WASZP and Rooster announce a new partnership that brings two of the world's most popular dinghy sailing brands together. The partnership aims to spread good sailing vibes to foilers and future foilers everywhere.
The WASZP was born from the idea of making foiling accessible to the masses. Since 2016, the WASZP has been successfully delivering high performance sailing without the high price tag to thousands of sailors around the world, from 11 year-olds to 70 year-olds and everybody in between. There is no single customer profile for WASZP as the boat ticks so many boxes for different types of sailors, so whether a sailor is an aspiring professional, a fresh-faced youngster, an old salt learning new tricks or a weekend warrior getting their foiling fix; there is a challenge and a joy to be found in the WASZP for everyone.  
Rooster shares this passion of inclusivity and has been celebrating sailing in all its forms since 1999, servicing the community with high-quality kit and expert knowledge from decades of experience in water sports. Rooster provides people with the gear they need to be able to get out there and enjoy sailing anytime, anywhere and on any craft.
"Rooster and WASZP share a common mission to transform people's experience of this amazing sport. We're giving people a reason to want to go sailing and reminding existing sailors why they fell in love with the sport in the first place. WASZP is looking forward to working with Rooster to ensure our sailors have the kit they need to hit the water and experience the thrill of one-design foiling" – Martin Evans, WASZP Class Manager.
Rooster joins WASZP as the Official Clothing Partner for the WASZP UK Class Association and the International WASZP Class Association for 2022 through support at select key events. At the WASZP Games at Malcesine in July, a record-breaking event for WASZP, and the UK Nationals in Weymouth in June, Rooster will be supplying a generous kit bundle and giveaways to the event, as well as exclusive discounts and ambassadorship opportunities for WASZP sailors. Whilst these championships are major racing events, the partnership aims to deliver value to sailors across the entire fleet, regardless of their position on the scoreboard. WASZP sailors can expect to feel the benefit of quality Rooster gear through a range of giveaways and both performance and non-performance prizes up and down the fleet, celebrating participation as much as topping the tables.
"For Rooster, our partnership with WASZP just makes sense. Our aligned goals to get people from all walks of life to enjoy their time on the water in a safe yet thrilling way ties together a great collaboration. Rooster's drive to innovate kit for the water is an integral part of what the brand is all about, and so working with a class that is pushing boundaries and keeping people excited makes for a perfect match. We are super excited to be joining WASZP this year." Florence Hales, Events & Sponsorship at Rooster
For the first time in sailing history, there is now a clear and tangible foiling pathway from junior to professional sailing through the WASZP class. With the recent release of the WASZP_X, junior sailors as young as 11 can go foiling. As they grow, they can progress to the WASZP where they can take part in unbeatable one-design foiling racing and compete on the SailGP Inspire program, where the opportunities go beyond sailing to future career pathways. Perform on the Inspire program and a sailor could make it to the SailGP Inspire grand final where the winner gets the chance to join a SailGP team and sail on an F50!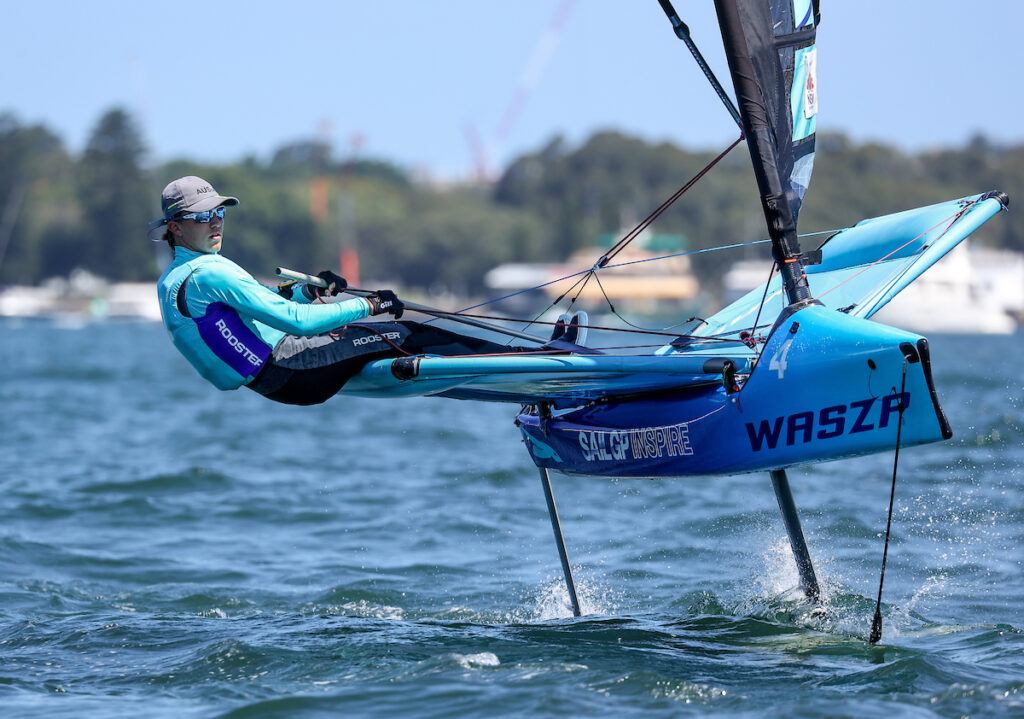 WASZP and Rooster have both been partners of the SailGP Inspire program since its first season. It is the Rooster gear that makes the sailors look so sharp in all those awesome photos of Inspire athletes foiling beside the F50s that have circulated the sailing media. With this new partnership, WASZP and Rooster are now connected at every level of the foiling pathway and look forward to working together to support and grow junior foiling around the world.
"WASZP and Rooster are both brilliant partners of the Inspire program and have contributed massively to the successes we have seen with Inspire over the first two seasons of SailGP. It's a pleasure to see them working together on other projects that will lay the foundations for junior foiling and further support what we are trying to achieve here at SailGP." – Tom Herbert-Evans, SailGP Inspire Manager.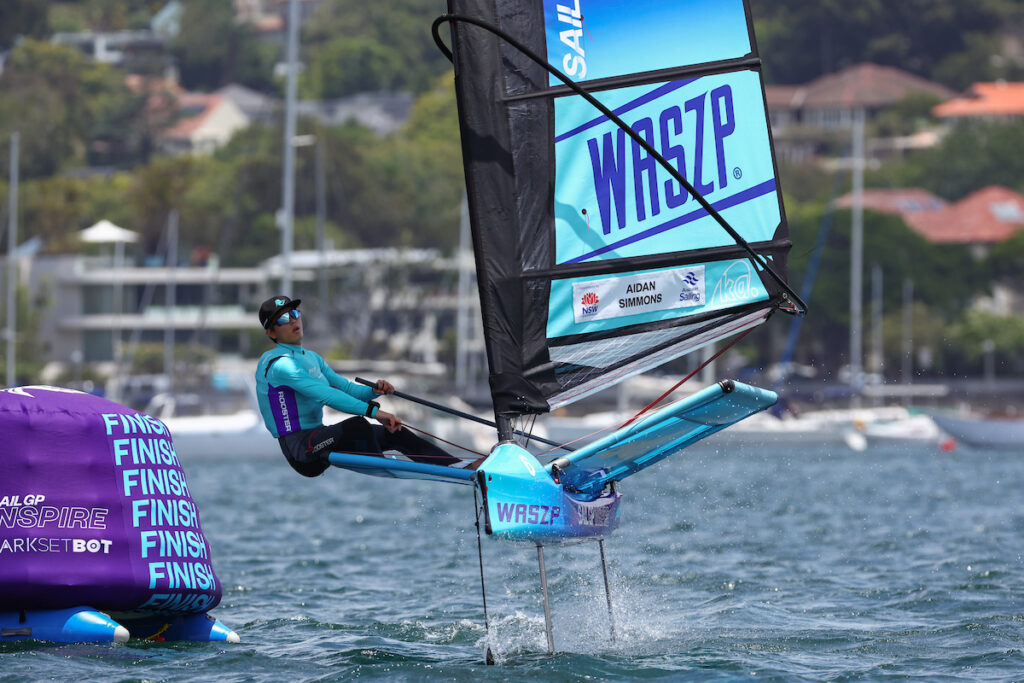 WASZP and Rooster are looking forward to sharing their passion with as many sailors as possible in 2022. Here's to a great season on the water!
To find out more about WASZP and Rooster, head to www.waszp.com and www.roostersailing.com.