Sam Street from New Zealand has rocketed into favouritism for the 2022 International WASZP Games with an incredible start to finals racing today, a day that yielded three wins after a shaky start to the day which began with a 25th. This is Street's first major WASZP event since the 2020 Australian Nationals and SailGP INSPIRE series in Sydney before the pandemic locked him in New Zealand, craving some international competition.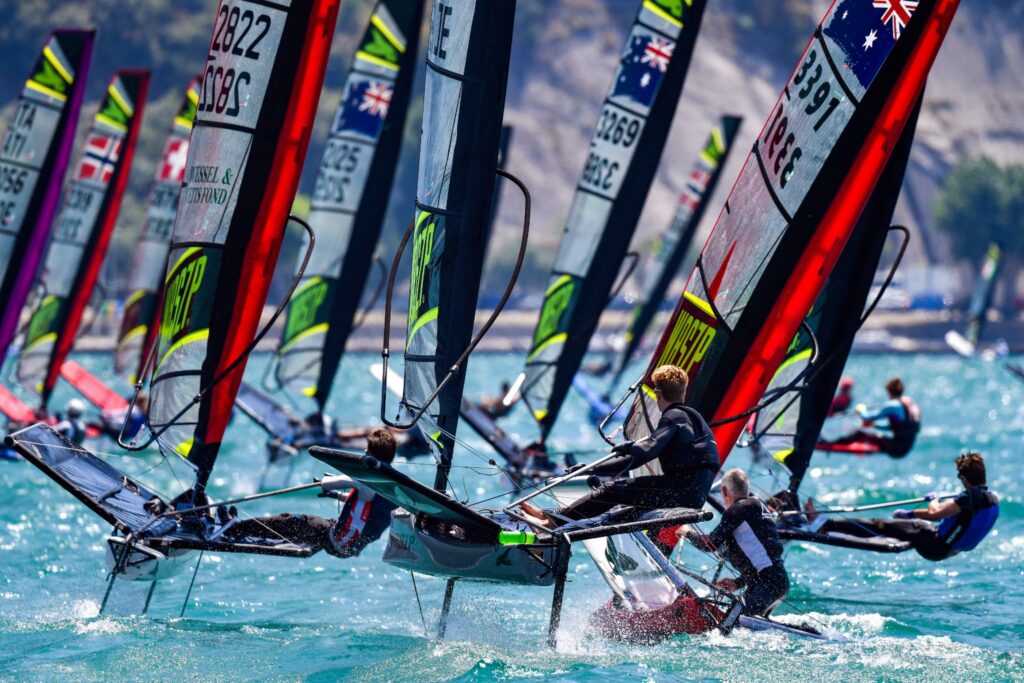 Conditions were awesome, with the Ora coming in early, clear skies, we could not have asked for any better conditions. The inside course was windy and flat, while the outer course had a few more waves to contend with, resulting in some spectacular spills.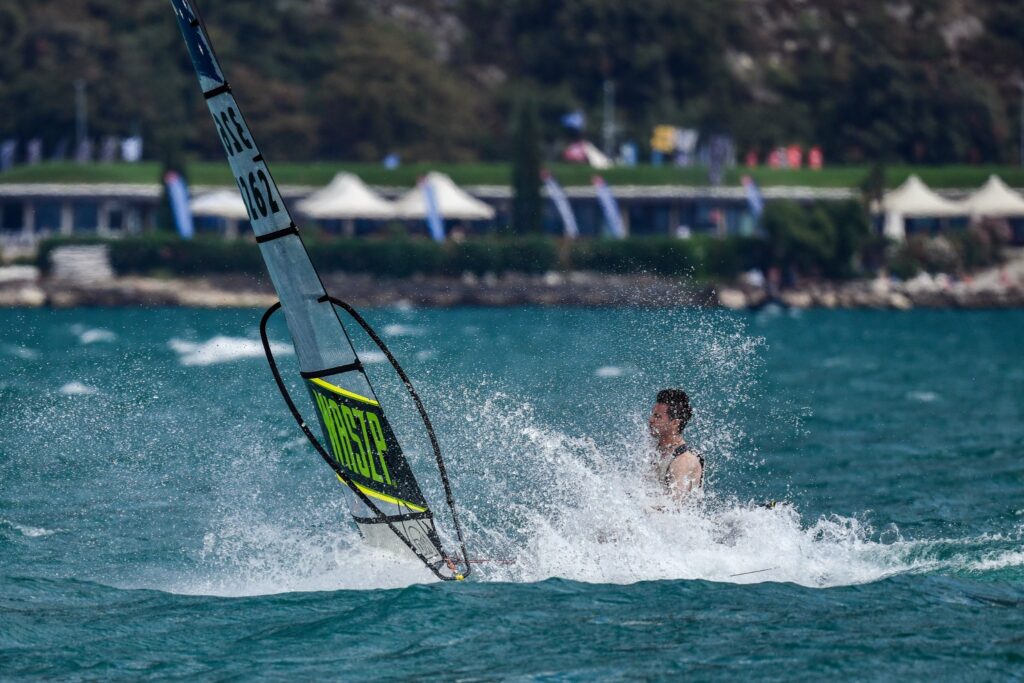 Street now has a 9pt lead heading into the final day, Sam Whaley from GBR also thrived in the glamourous Ora conditions and the added heat of gold fleet racing. While the pressure got to Enzio Savoini with three scores outside the top ten, Savoini remains in contention after an incredibly strong qualifying series.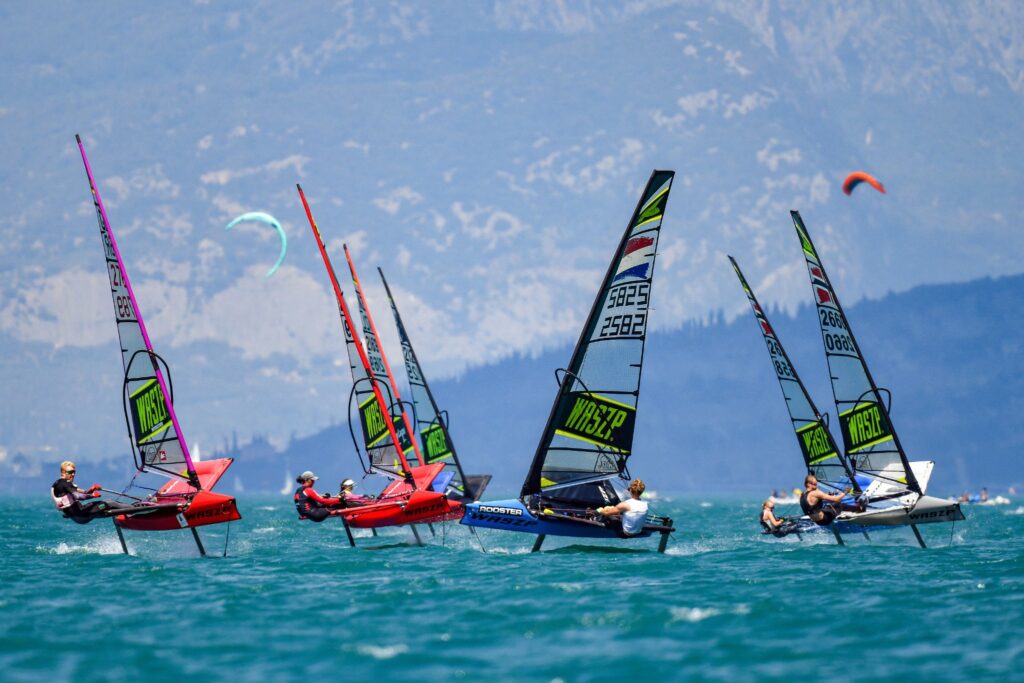 The racing in the gold fleet was incredible, with any small error punished heavily, just what you want in one-design high performance racing. The points from 4th – 10th is incredibly tight, while it seems the top three may have gapped the fleet a little. It sets up an intriguing final day.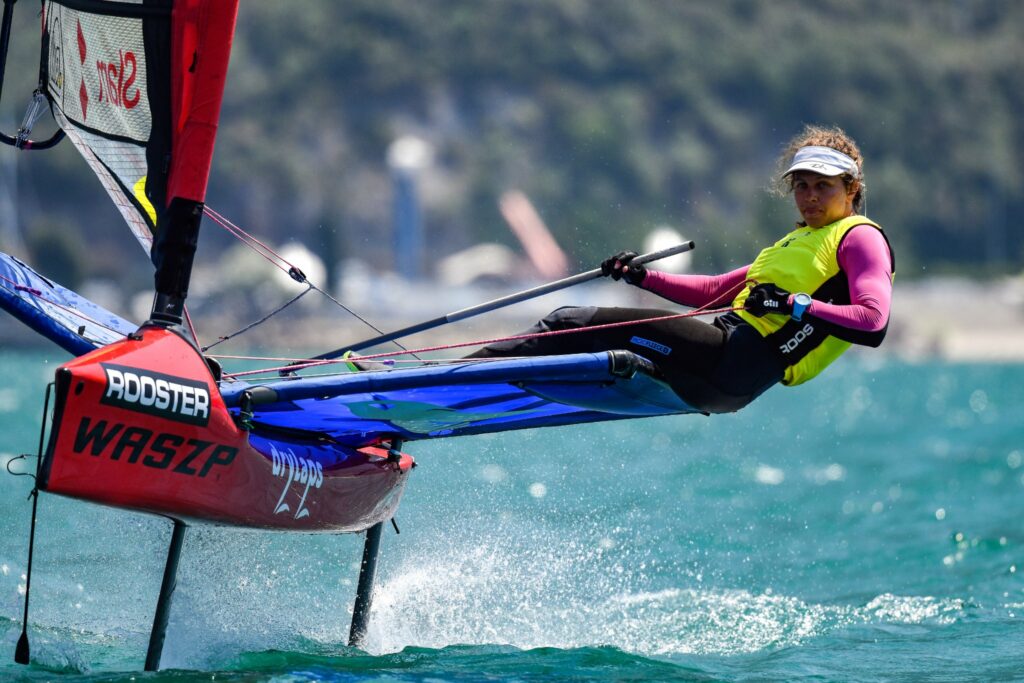 In the other divisions, Pierre Leboucher took a further stranglehold on the masters, sitting 19th overall. Another big mover in a day that belonged to the kiwis, Elise Beavis put one hand on the women's trophy, moving up to 23rd overall with a number of quality performances. Nora Doksrod sits in 30th position but will leave no stone unturned to chase down Beavis on the final day.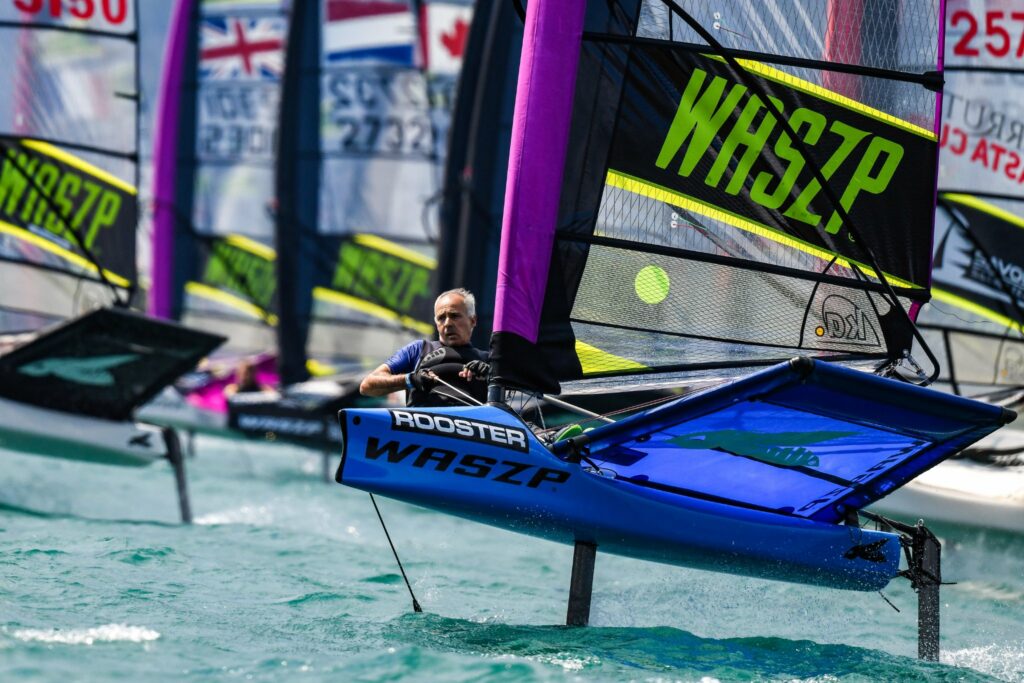 In the 6.9m, Aidan Simmons from Australia, who recovered from a collision yesterday resulting in a broken mast, reclaimed the lead with a great day in silver fleet. This championship will come down to the wire, with good racing between Simmons, Piero Delneri from Italy and Georgia Goodbody from Ireland.
In the silver fleet, Louis Schofield from Australia has a stranglehold on the fleet with two wins to finish the day and a 16pt lead back to his nearest competitor. The silver fleet raced on the middle course, which had a little less breeze than the gold fleet course, the first race was marginal but then the Ora came in to finish the day.
Lake Garda is not finished with the WASZP yet, we can't wait to see what tomorrow will bring, hopefully more of the great conditions we have had over the last week. Seeing 170 boats in extremely tight racing on the beautiful Lake Garda has been incredible.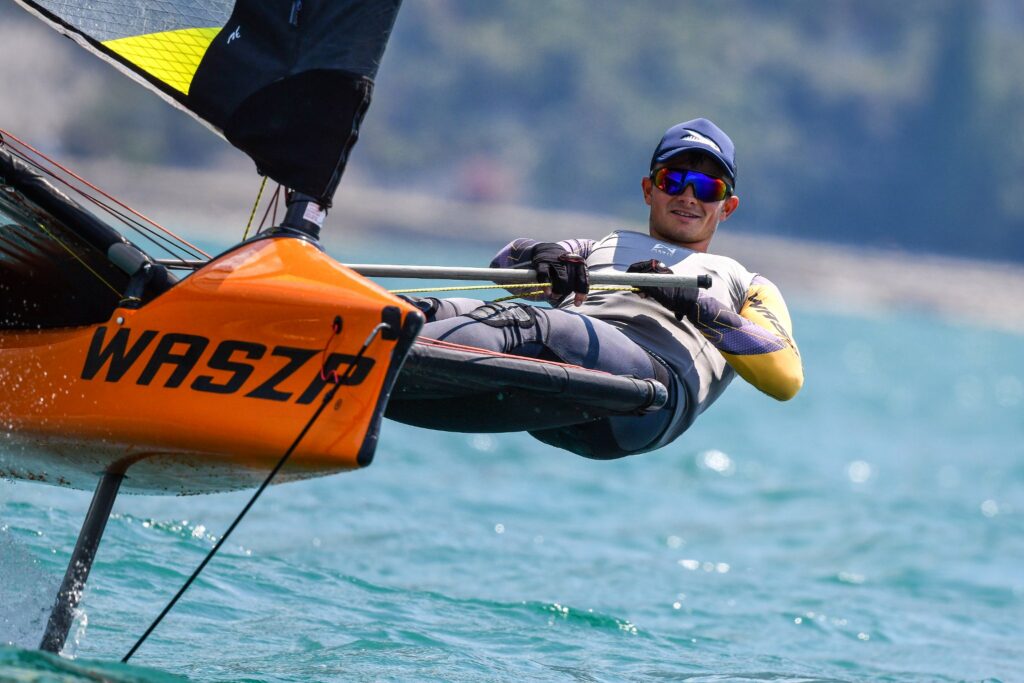 RESULTS >>> https://racehub.waszp.com/eventdetail/61