Italian Enzio Savoini had a day for the ages on day two of the Championship racing at the International WASZP Games. Savoini, enjoyed three hard fought wins and a third to put a gap between himself and the chasing pack. While New Zealander Sam Street also showed his best form with two wins from four races.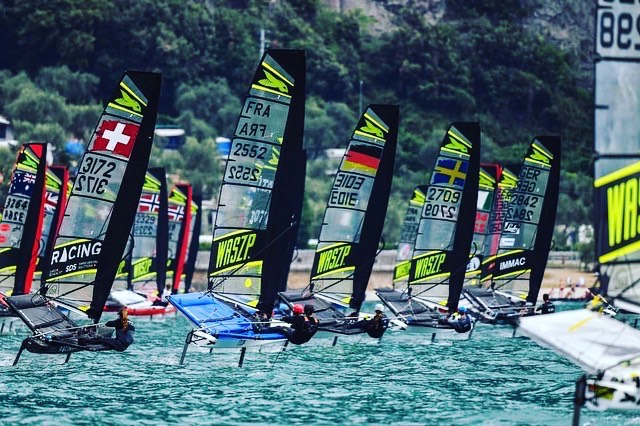 The Ora developed late in the day, with a light cloud cover it was never going to pump in like it had over the past two days. This gave an opportunity for the sailors with their heads out of the boat, with plenty of wind shifts on the course, it made Savoini, and Streets' Day look even better.
Chasing hard are the two British sailors, Ross Banham and Sam Whaley, while, Foiling Week winner Ettore Botticini moved up the leader board into 5th. The top ten is still extremely tight with everyone still in with a chance now we head into gold and silver fleet racing.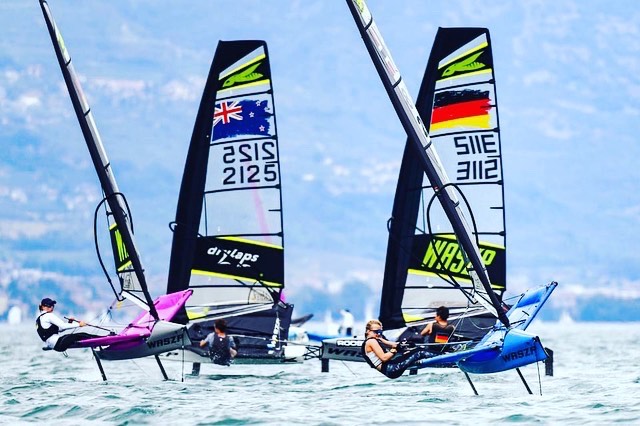 With the top half of the racing fleet going through to gold fleet, there were some unlucky sailors as always that were right on the cusp. However, what makes the split so good is the opportunity for some mate against mate action in the silver fleet, no doubt there will be some beer bets for the older sailors and bragging rights for the younger sailors as they strive to knock off their friends.
In the Gold fleet, all the pressure will be on Savoini and Street to back up their solid start with performances in the topflight. It is a different game with all the top sailors on the same line and finding a lane becomes even more difficult.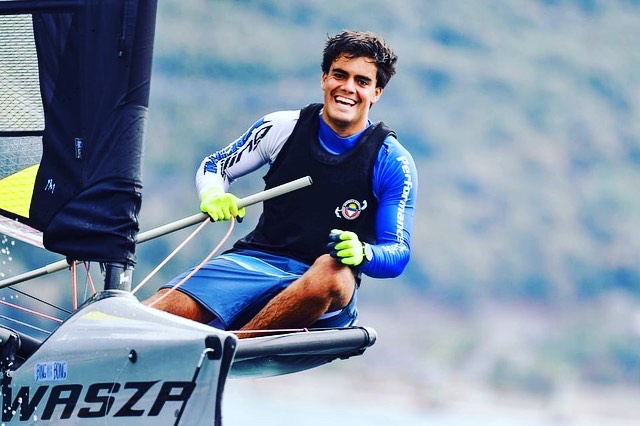 In the other battles, the Women's trophy is up for grabs with only 10 points separating Elise Beavis of NZ and Nora Doksrod of Norway. Both sitting around 30th in the open fleet and making a strong challenge in Gold Fleet. With 10 girls in gold fleet, it is a great result and a solid battle within a battle.
In the master's division, Pierre Leboucher extended his lead and moved up the leader board, but Gioanni Bonizzi from Italy is not far behind.
In the Green fleet, it is awesome to see some sailors starting to already progress up to silver fleet after accelerating the learning curve by having on-water coaching. This format will continue to develop at future events. While Rebecca Geiger from Italy is leading the WASZP_X and Georgia Goodbody from Ireland moves to the lead in the 6.9m.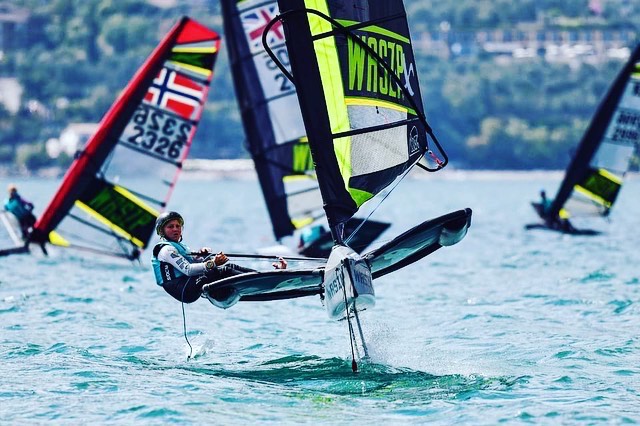 Here's hoping the sun shines yet again on the WASZP fleet and the Ora comes in with some punch. The imagery and video of the event so far has been stunning.

RESULTS >>> https://racehub.waszp.com/eventdetail/61