Norwegian sailor Mathilde Robertstad has taken out the 3rd leg of the WASZP Eurocup held in conjunction with Kiel Week 2021. Robertstad has had a big couple of months in the WASZP competing in Foiling Week, WASZP European Games, SailGP INSPIRE Racing and the German Eurocup leg.
Robertstad capped off an impressive recent run of form, which has seen her finish 4th Woman at the WASZP Europeans, 1st Woman at the Danish SailGP INSPIRE event and now winning the overall title in testing conditions off Kiel.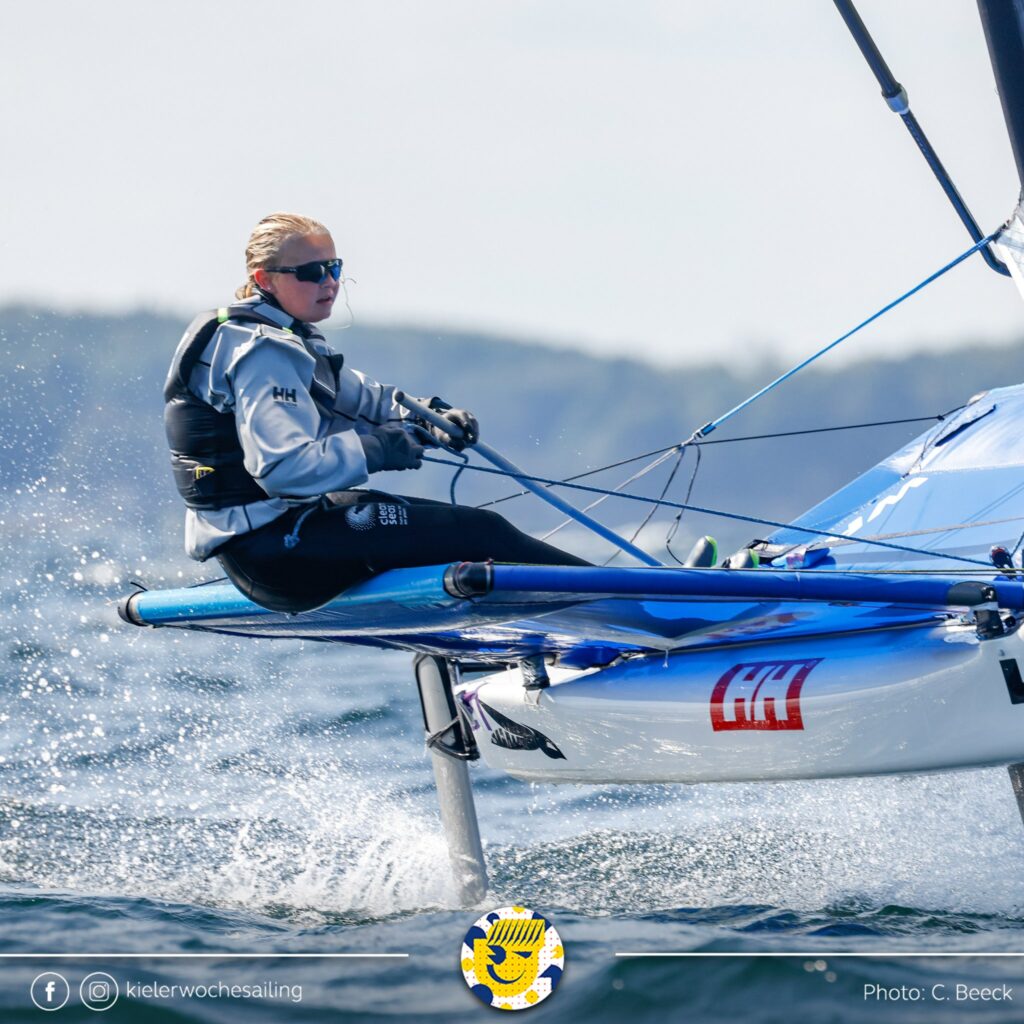 Unfortunately, someone forgot to order the wind for the 2021 Kiel Week, with most classes only completing 1 day of racing, with 2 days cancelled because of wind below 2knots, the racing the WASZPs did get in however was epic. Good wind and good waves greeted the sailors, showing the versatility of the boat, the racing was electric. Paul Farien from Germany and Jann Shupbach from Denmark were both on the podium at the WASZP Europeans!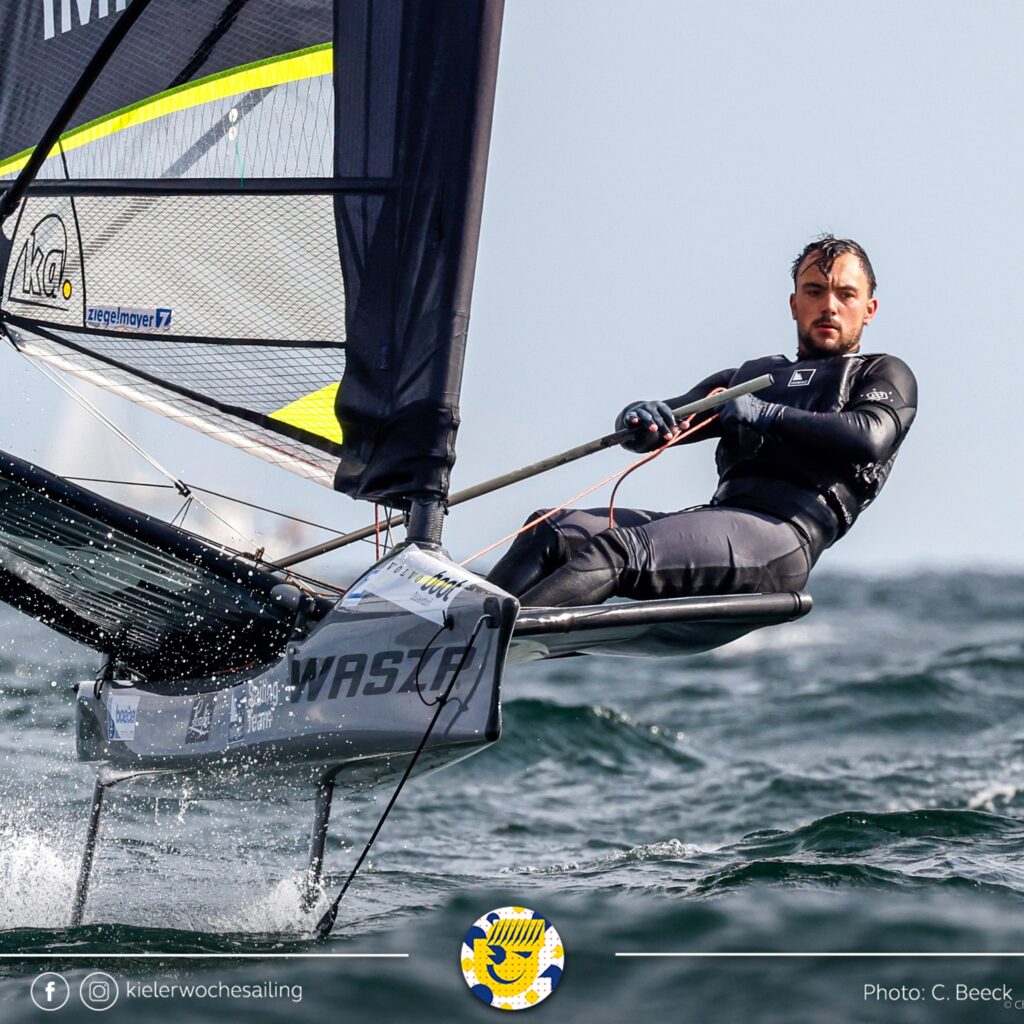 With 5 races completed and a series in the bag, it was Mathilde Robertstad in the solid conditions who took the win by just 1pt from Paul Farien, Mathilde becomes the first woman to claim a WASZP Eurocup. The WASZP is providing the most epic level playing field for men and women, boys and girls to compete equally on a one-design platform at an affordable price. This was further articulated by 3 separate heat winners across the 5 races and extremely tight points across the fleet.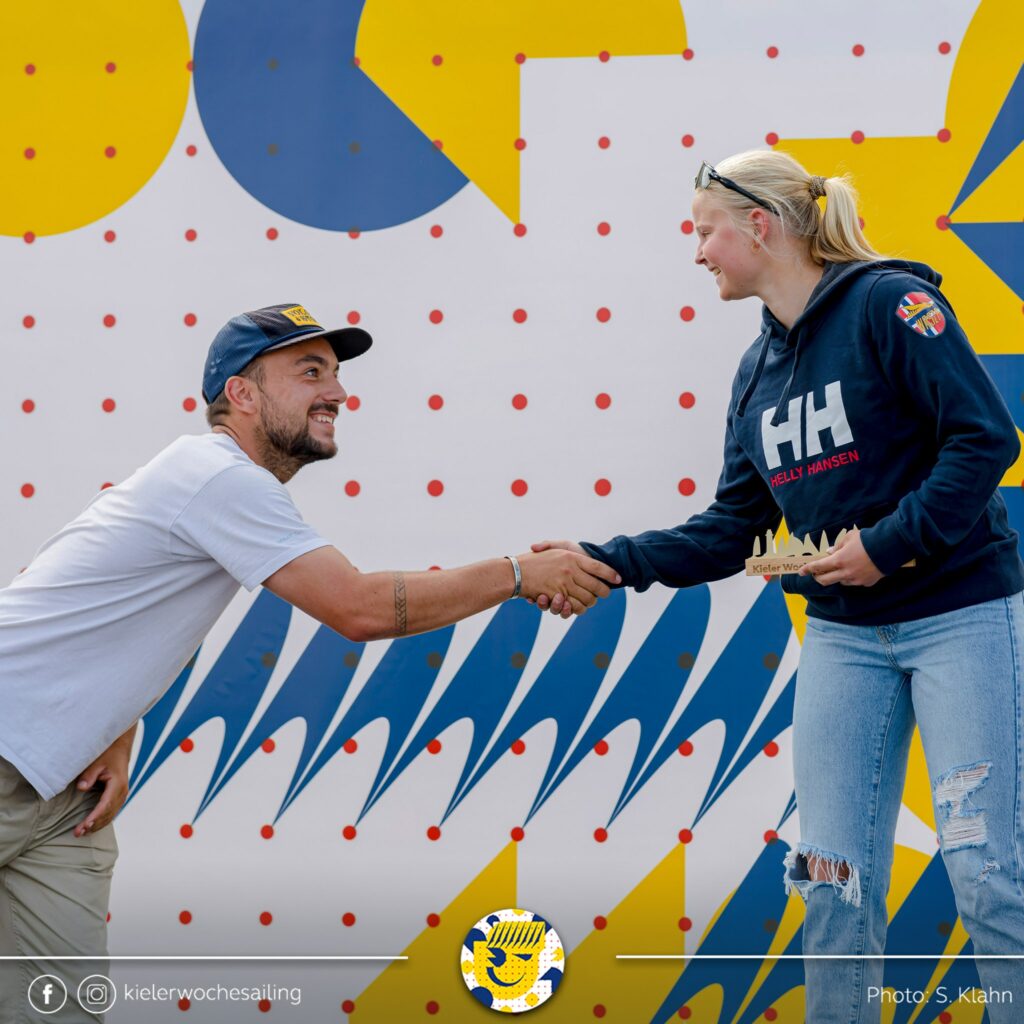 FULL KIEL WEEK RESULTS >>> https://www.kieler-woche.de/en/sailing/results.php
The Eurocup now heads to Italy and Dongo, Lake Como on the 17th – 19th September, with the final event in Roses Spain to round out the season on the 29th – 31st of October. There will be many options over the northern winter to train in Spain in the lead up to the WASZP European Games to be hosted in Mar Menor over easter 2022. Contact Renting Ribs for more information >>> class@waszp.com or david@rentingribs.com