With the International WASZP Games at Malcesine, Lake Garda now 7 weeks away (9-16th of July), entries have now surpassed 100 and there are still 8 days before the early bird entry closes. This event will be the biggest WASZP fleet ever assembled, with expectations of well over 150 boats attending. While the standard at the top of the fleet is super-hot and extremely competitive, there will be fantastic competition across all divisions including an incredibly strong fleet of women WASZP sailors and the masters section compete hard on and off the water.
ENTER NOW >>> https://racehub.waszp.com/eventdetail/61
Over 20 nations are already represented, with more set to enter in the coming days. New markets are opening up for the WASZP all the time with European countries well represented, we also see solid contingents from the UK, Australia, New Zealand, Hong Kong and the USA. There is substantial growth happening throughout Asia and the Middle East and it won't be long until we see these sailors on the international stage.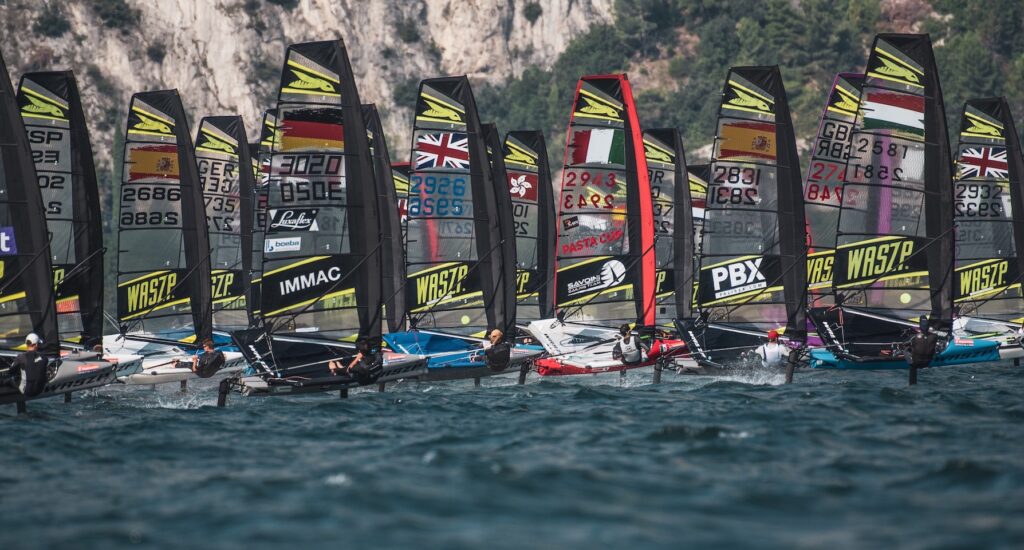 WASZP has recently added another element to the International WASZP Games with beginner on-course coaching. This means that if you are new to the class or new to foiling, you can come and enjoy the event and receive coaching on the course in your own fleet where you can learn at your own pace. To add to this, there will be clinics on sail trim, control system tuning and daily de-briefs with the top sailors.
For more information contact Martin Evans >>> class@waszp.com
Entries are also open for the Pre-Games event 9-10th July >> https://racehub.waszp.com/eventdetail/114
Another element of the WASZP fleet is the new class the WASZP_X aimed at junior sailors aged 11-14 and 30-55kgs, we will see the WASZP_X fleet competing for the first time in their own fleet at the WASZP Games from the 12 -16th of July.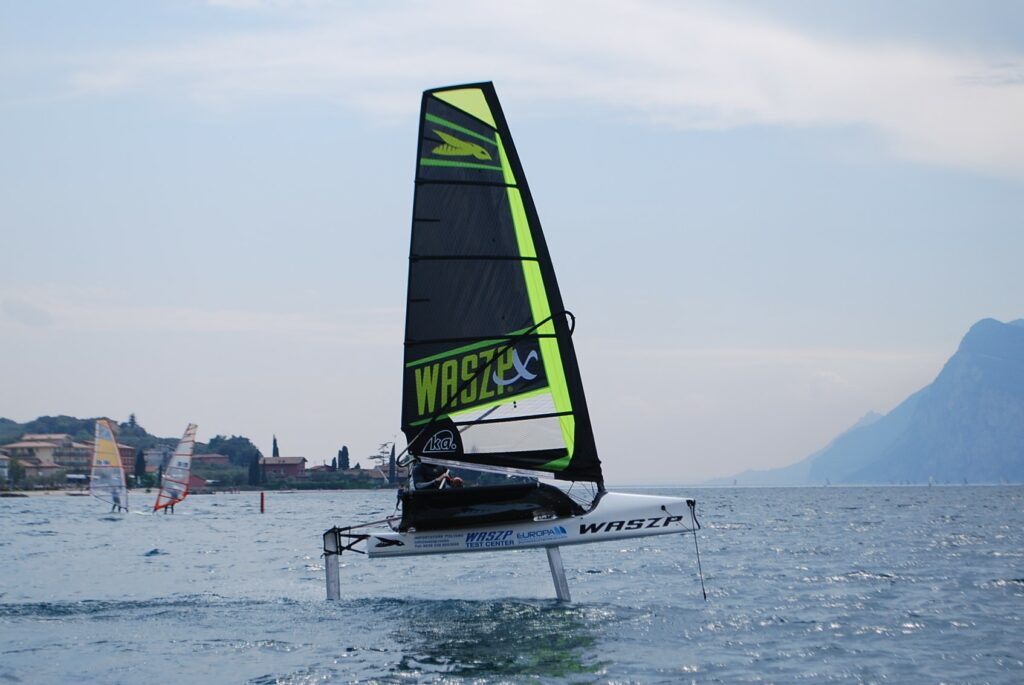 The off-water scene will be just as good as the on-water, with a great combination of Opening Ceremony in the town centre, WASZP Party and each night after racing pasta and drinks will be available. We can not wait to get back to the lake!!
There is still time to enter with the early bird entry fee closing on the 1st of June, so don't miss out and enter now!