Bertone Takes the lead in WASZP European Games.
Italian WASZP Sailor Francesco Bertone has taken a mini break over the rest of the fleet in the 2021 WASZP European Games. Showing stunning consistency, adding a 3rd & a 1st to his scorecard following a drop (13) in the first race of day 3. Overnight leader Matt Beck had an unfortunate day with 2x 11th placings and a 35th to round out the day, while Swiss sailor Jann Schuepbach climbed into 2nd place with a 3, 5, 4 again showing that consistency is key in the super competitive fleet.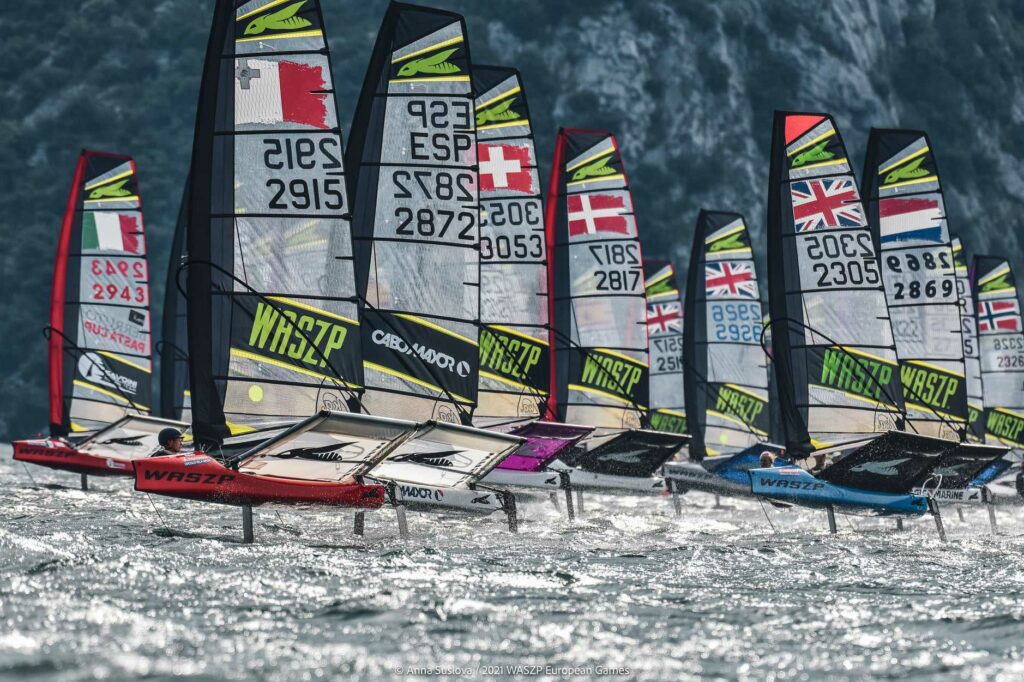 The eveness of the one-design WASZP racing is a feature of the class, the boats are so evenly matched and the fleet so competitive it is easy to fall out of contention with a couple of bad decisions.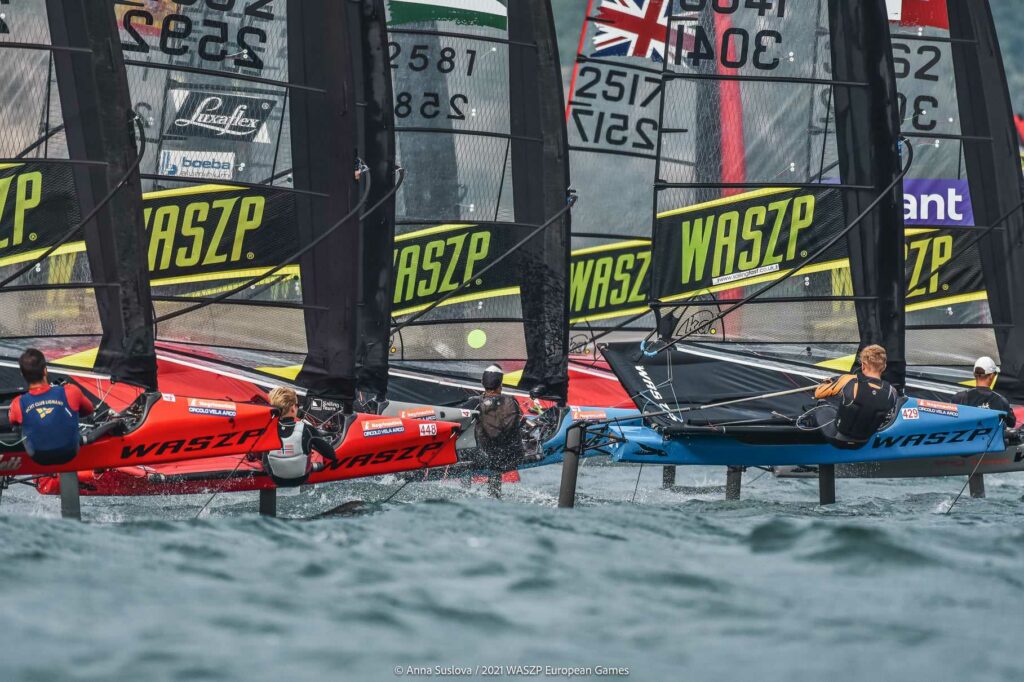 Again, it was an early start with the usual Ora not firing for this event, instead some absolutely classic Peler conditions have prevailed. All racing so far has been completed in a 12-18knot North wind, providing beautiful foiling conditions and the perfect backdrop for WASZP racing.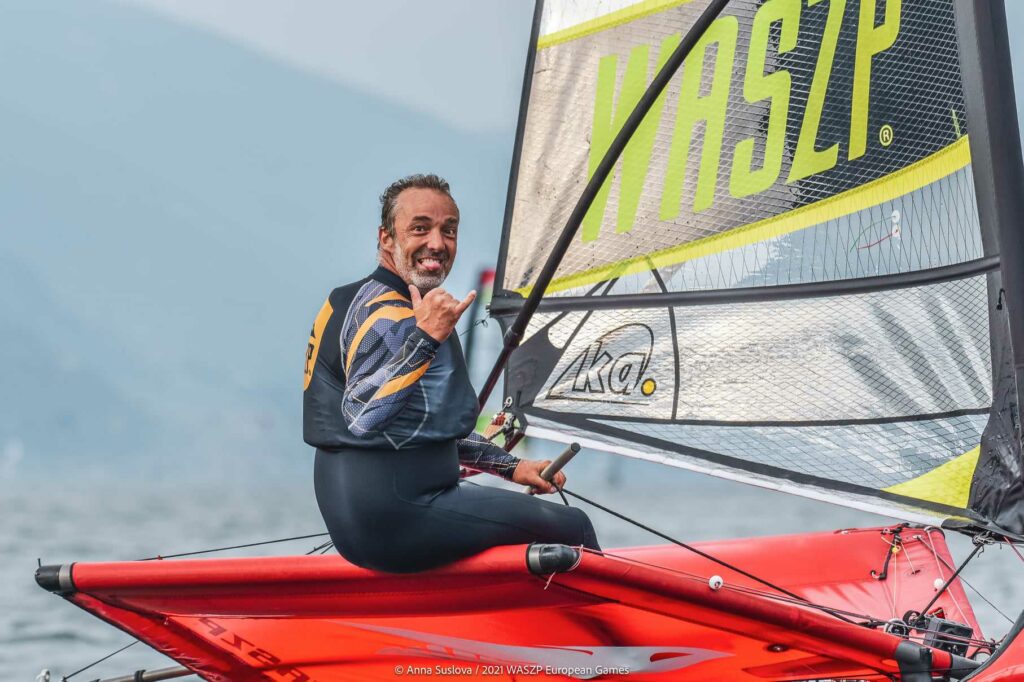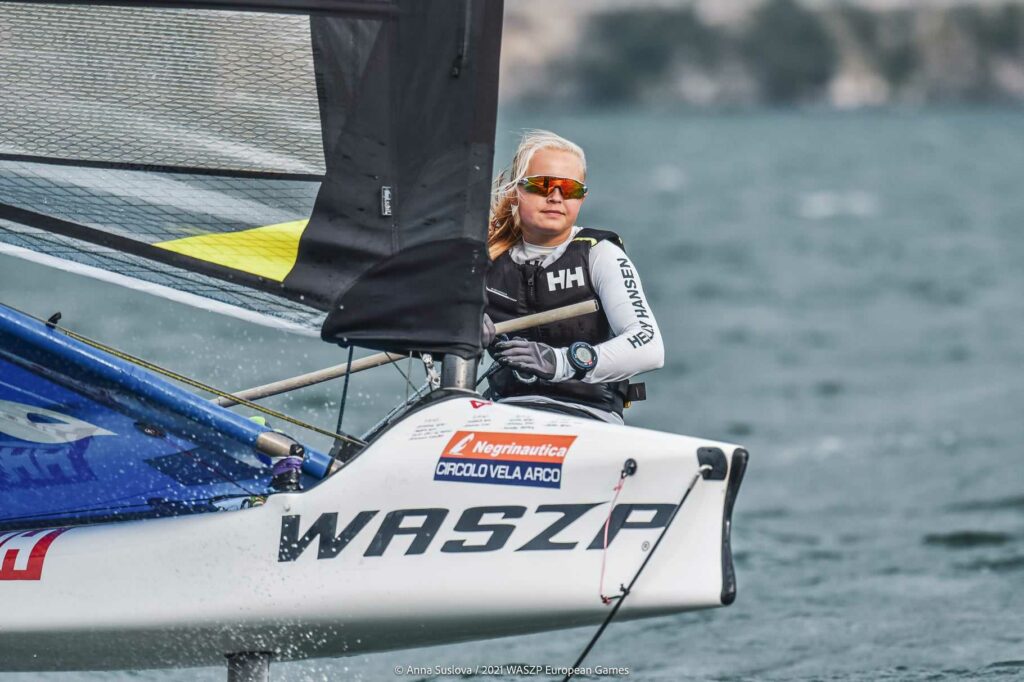 It is still anyones game as displayed by the results, the key will be to not leave too many points on the race course. We feel this will be a battle right down to the last race. Stay tuned for all the action as we head to day 4 of the 2021 WASZP European Games!