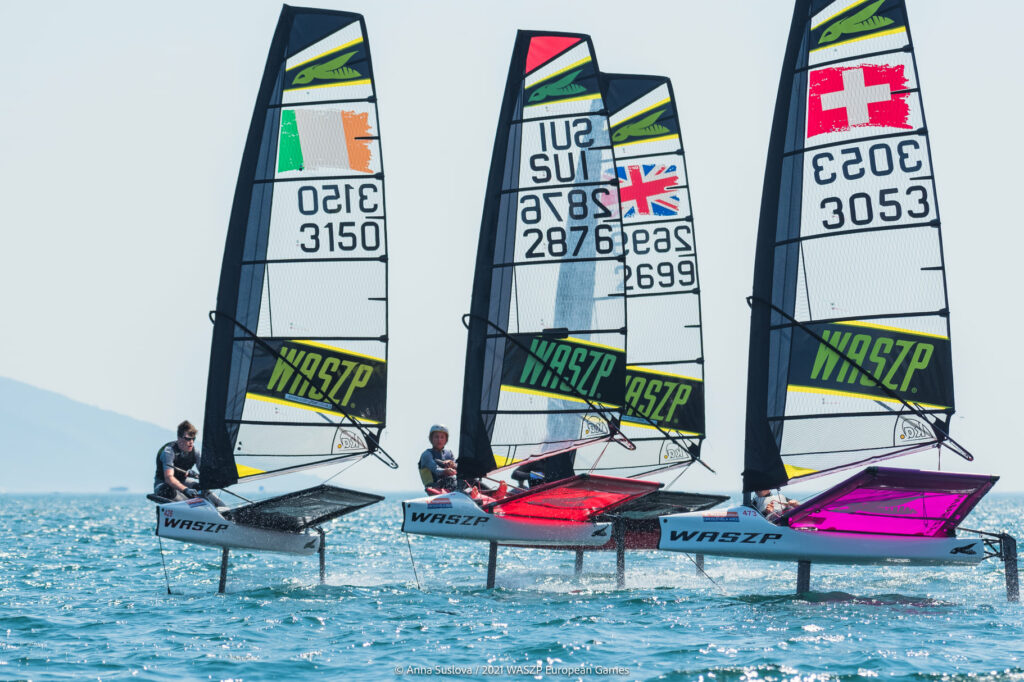 Scorching temperatures and brilliant blue skies greeted competitors for day 1 of the 2021 WASZP European Games. With the 88 competitors split into 8 flights it was all to play for as the first international WASZP racing in 2 years was unleashed and isn't it great to be back!!
Competitors were greeted with a glassy Lake Garda, but like clockwork as only Garda can deliver, a nice 10-12 knot Ora began to pipe in from the south. The sailing window was expected to be small and it was a credit to the race committee to get an hour and a half of quality Slalom racing in. In all 8 flights (heats) and 4 quarter-finals were completed just as the breeze began to fade.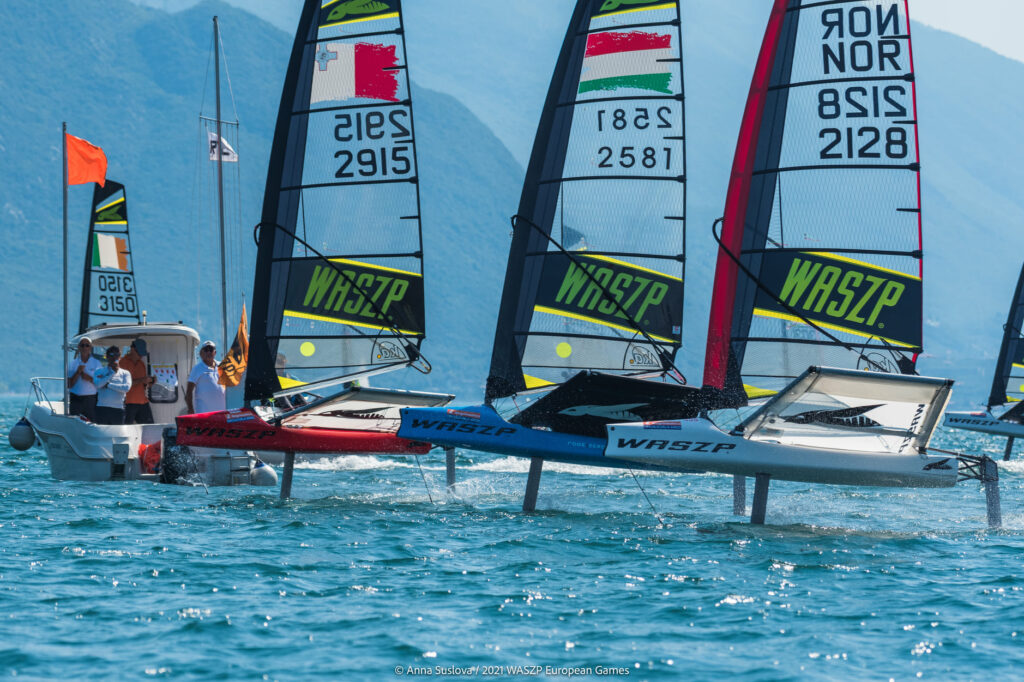 The remainder of the slalom event will be held later in the week (potentially tomorrow), this will include 2 blockbuster semi-finals and a finals series for the final 10 sailors selected, with the top 5 from each flight going through to the final.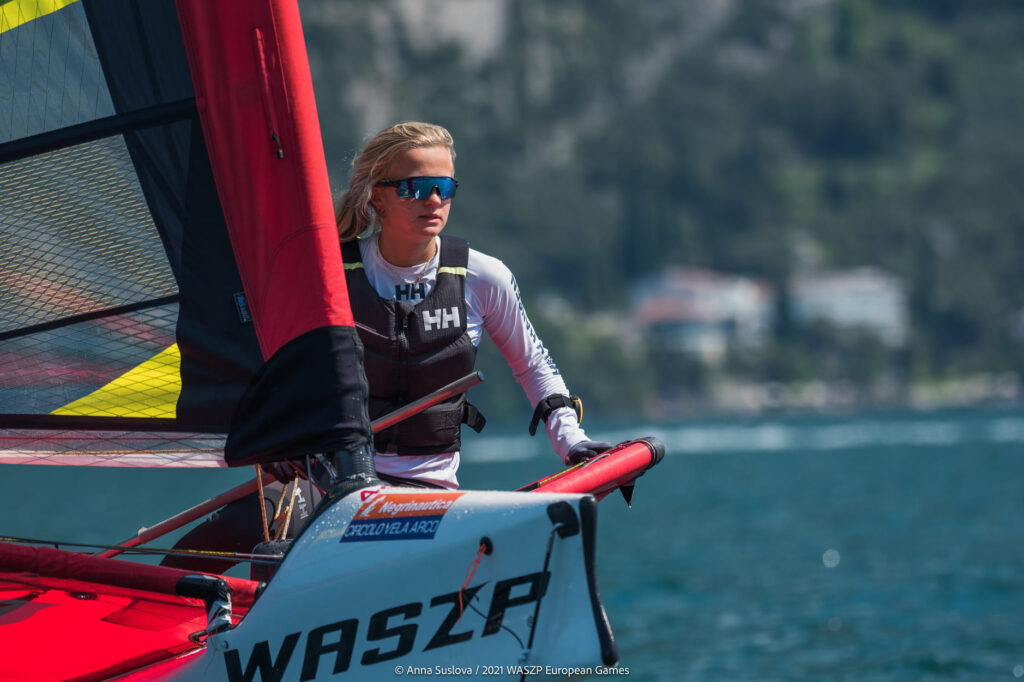 Semi Final 1
Malthe Ebdrup
Tamas Szamody
Frederik Fomsgaard
Anders Klippenberg
Jacob Warston
Charles Cullen
Hattie Rogers
Hanno Seiffert
Linus Rindfuser
Hippolyte Gruet
Semi Final 2
Paul Farien
Gavin Ball
Matt Beck
James Harguindy
Elliot Savelon
Tom Pollard
Duncan Gregor
Liv Mckay
2779
2983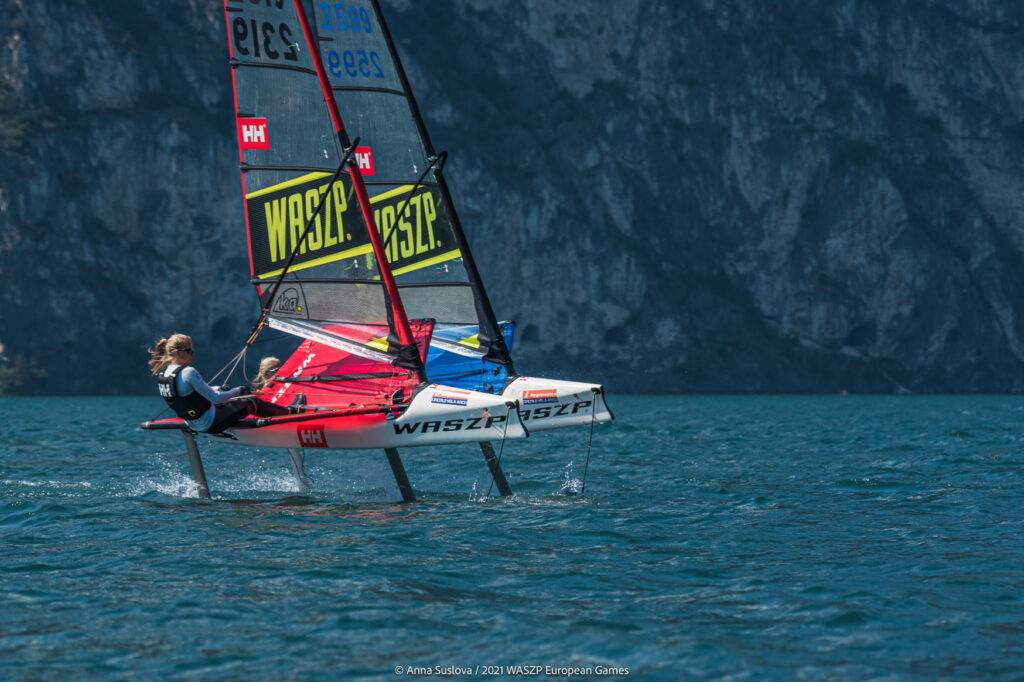 Tomorrow morning will see 3 Championship races conducted in the Peler (North Wind) and it is looking fresh, we can not wait to see 88 boats all on the same start line battling it out in the ultimate one-design class racing on foils.
Stay tuned for all RESULTS >>> https://www.racingrulesofsailing.org/documents/2515/event