By Santiago Fiochi Alonso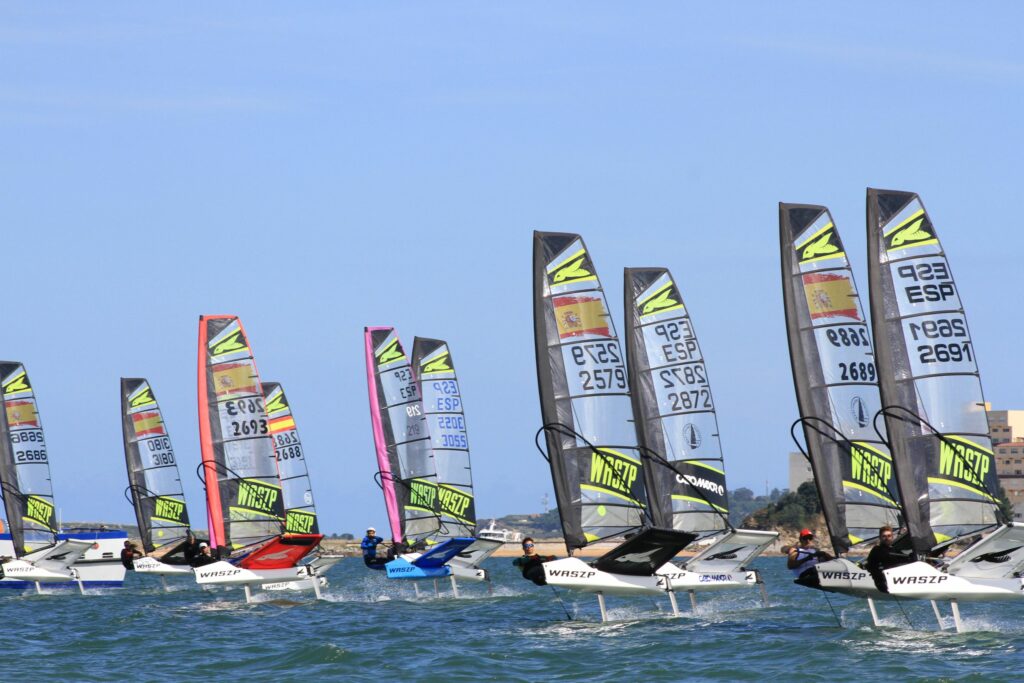 What an awesome weekend we just had for the Spanish Nationals and EuroCup leg 4 in Santander! 8 races with 16 sailors from three different countries. Competition at the top was tough and tight but, in the end, it was the local sailor Nicole Van der Velden who sailed close to perfection to take the victory. Nicole, who recently competed with the Spanish F50 team at SailGP Copenhagen, was joined on the podium by Catalan sailor and two-time European Champion, Joan Costa and Alejandro Ramos from Santander in third and first master. First under 21 was Quicorras Urios from Valencia, earning himself a place on upcoming the SailGP Inspire program in Cadiz alongside Jaime Framis Harguindey and Isi Collado.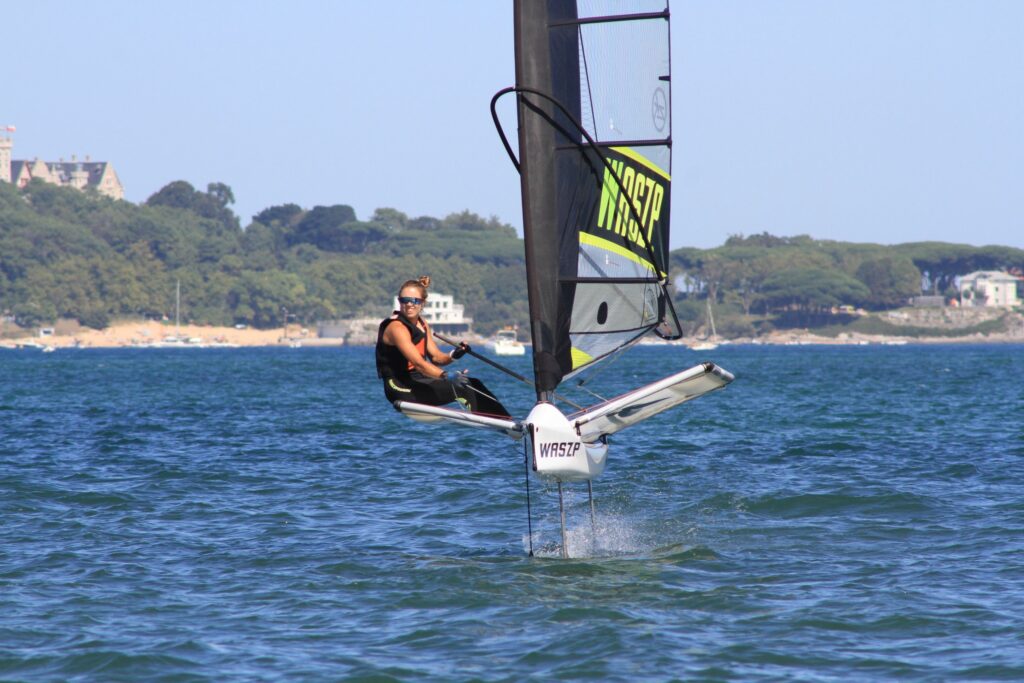 Every day demanded something different of the sailors. The first day was all about staying up on the foils. The third day was all about staying cool and keeping your eyes out of the boat for puffs and shifts, but the day was Saturday! 5 races were completed on Saturday with magnificent NE wind starting at 20 knots and calming down to around 10-12 for the last race – Santander perfection!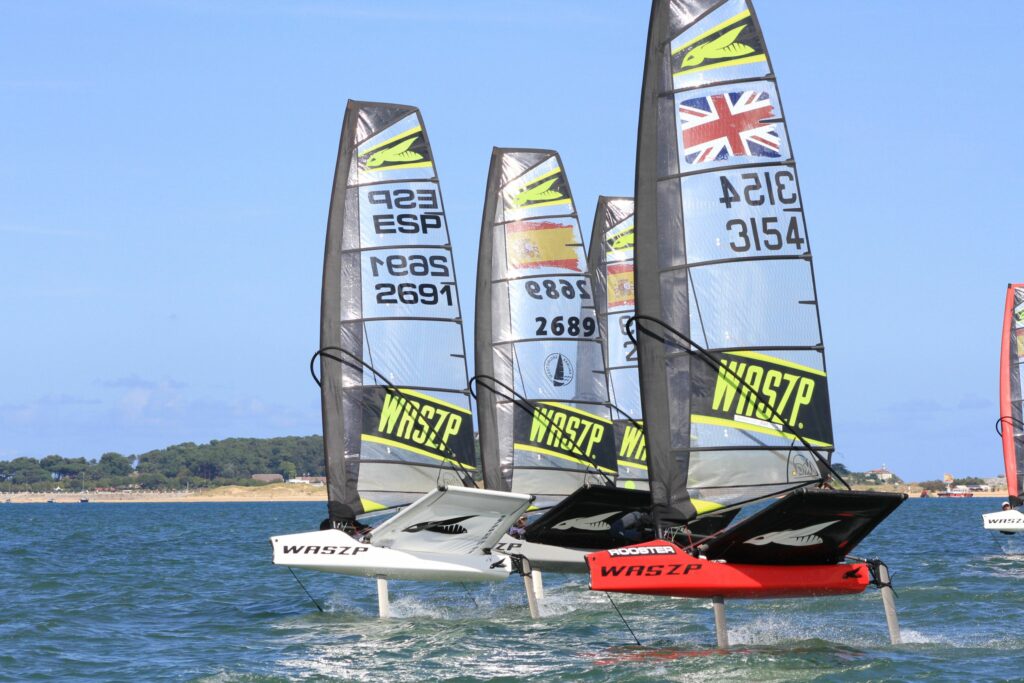 Special thanks goes to the race committee, who are now experienced with the WASZP Class and know just how to deliver the best result for the fleet.
Off the water, the plan worked to everyone's delight as the boats stayed rigged indoors just by the launch ramp! A good plate of pasta was available at Real Club Maritimo de Santander after every day's racing where sailors had a good time sharing stories around the fleet. The tales continued to flow into the dinner on Saturday evening. Throughout the regatta, we even had a couple future WASZP sailors handing out with the trolleys on the launch ramp!
Congrats to everyone involved and especially to every WASZP sailor that came over. No matter how much effort you put into a sailing event, it won't be successful unless you have sailors who are willing to come over and get on the water. The WASZP fleet is so good at that – you could just feel above all everyone was willing to just have a good time.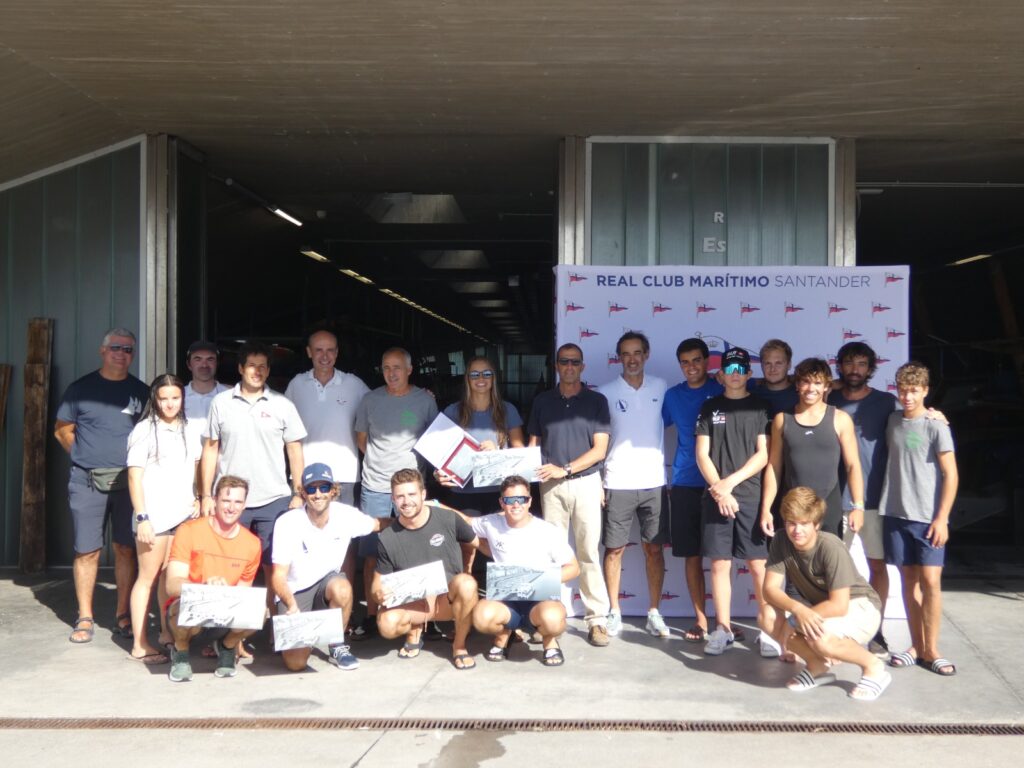 Thanks to the RCMSantander and the race team who made this event possible and has been backing the WASZP class from day one.
It looks like next year the Spanish nationals will return to Santander in May. Everyone is invited, so please do come over and enjoy our place with us!!